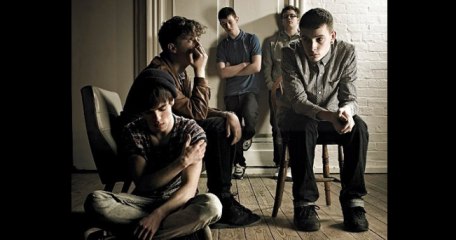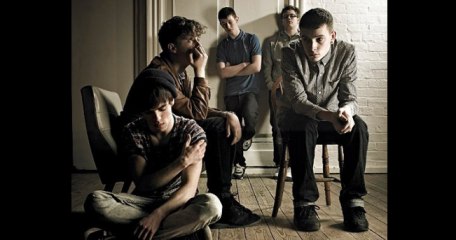 The Carpels represent a new era for the Birmingham music scene, one that looks set to grab the ears of London and the nation. The area's rough-and-ready indie sound has bred a small and exclusive scene that is gaining strong recognition nationwide.
The Carpels' music is by no means easy-listening; it grabs listeners and hurtles them through a list of genres including indie, punk, dubstep and electronic, all while picking up an inspired lead on pop from Talking Heads, LCD Soundsystem, Late of the Pier, and The Fall – not to mention Birmingham natives Scarlet Harlots. It's a winning combination that earned them a record deal last year with Birmingham-based record label One Beat Records. Owned by Jon Brookes (drummer for The Charlatans) and his business partner Ian Light, the pair discovered The Carpels at a gig in Birmingham and have since eased them onto bigger stages.
Last month they plated at The Queen of Hoxton (in Shoreditch, London) as part of the ultra-cool club night This Feeling with fellow Birmingham outfit Tantrums. There, they were snapped by Libertines photographer Roger Sargent. The Carpels have just released the video for their new track "Handshakes", which will be released in August. The track follows airplay for their debut anthem "Sand" on Mark Radcliffe's BBC 6 Music show and an appearance on Rob da Bank's BBC Radio 1 show, where he called them "incredible".
"Handshakes" was produced by Jim Spencer, who has worked with New Order, The Cribs, Doves and Shaun Ryder.
RIYL: Tantrums, Scarlet Harlots, Nick Harrison, Rent the Movie, Arctic Monkeys, Zest, Calais, Talking Heads, LCD Soundsystem, Late of the Pier, The Fall, The Editors
The Carpels – Handshakes (forthcoming single available from 08/21/11)