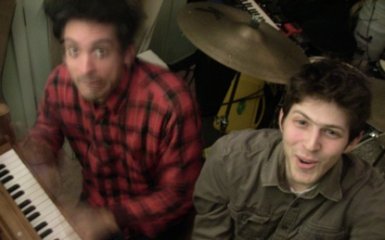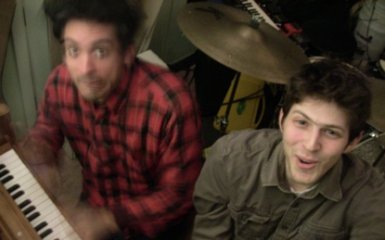 There are legions of folk artists influenced by the genre's early roots, from Appalachian groundwork to intersections of bluegrass and jug bands. Some are committed to the influences that struck them the most growing up, passionate artists with little more than a guitar and coarse vocals, to the point where any recent production trend that dilutes the music's "purity" is disregarded or even frowned upon. Throwback folk artists generally exist within a niche that detaches hype and promotion more than most, away from artists like Bon Iver or Sufjan Stevens that sound overly produced or desperately conceptual to this specific audience. Still, it is not practical to exclusively align preferences toward either naturalistic or updated folk; there are certainly groups that promote an over-bloated fusion of unsynchronized styles, but there are also many that rely too much on a minimalist guitar-and-voice formula. The ones deserving of attention are those that possess the same melodic spontaneity and memorable lyricism of folk's forbearers; the degree of complexity is relevant only to those looking to enhance their credibility. For them, it's rarely a matter of actually enjoying the music. Quality folk music, whatever its delivery, is an essential opposition to this type of listener.
For folk purists, the initial offerings from You Won't may sound too rock-oriented and combustible for their liking. However, the Massachusetts duo are much like Girls' Christopher Owens in the sense that their large array of influences gradually come into focus as their songs progress. "Three Car Garage" begins with a quick burst of acoustic strums, the furious pace resembling both lo-fi punk and raw surf-pop. A twangy electric guitar just before the one-minute mark doesn't alter the current stylistic choice, but by the first chorus' end its sudden disappearance paves a remarkably cohesive road for the duo's undying love of folk. This is where the acoustic strums dominate again, though instead of tackling quick-edged punk like before it travels into Appalachian folk territory. For precisely one minute (01:50 to 02:50) this is apparent, providing the least intricate and chirpily infectious moment of the song – but also the most structurally memorably one. "Tell me are you not the same as me, did you pay your dues in little league? / Did you wash your hands of blood and greed and stumble back in time of me?" they sing before opening up the electric instruments and percussion again with "It's a delusion babe!" It's a wonderfully catchy and highly eclectic song.
You Won't clearly have a knack for infusing traditional folk into structures and styles that are very contemporary, to say the least. You can find the two opening tracks from their debut LP, Skeptic Goodbye, below. After making music together for over a decade, the duo of Josh Arnoudse and Raky Sastri may have found their breakthrough release.
RIYL: Girls, The Tallest Man on Earth, Deer Tick, Delta Spirit, Middle Brother, Dawes, A.A. Bondy, Langhorne Slim, Phosphorescent, The Cave Slingers, Dr. Dog, Blitzen Trapper, Fruit Bats, Two Gallants, The Low Anthem
Official Site / Bandcamp / BUY