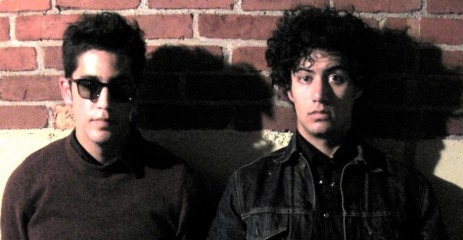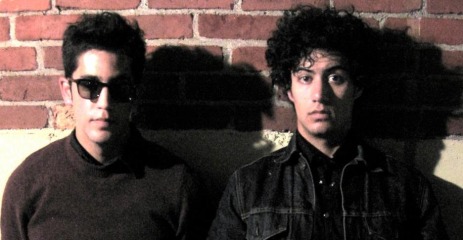 Black Partridge comprises two brothers from Illinois. The duo have a unique sound that fuses lo-fi rock and pop with caressing sentiments of shoegaze and dream-pop. The older brother, Vito, plays the bass guitar while Mick takes over vocals and guitar. While the pair has yet to release an album, they have four songs available on their Facebook page.
"Right Place" is a successful experiment of ghostly vocals and creaky guitars, suitable for a cobweb-laden haunted house. Mick's voice comes in sharply over flowing guitar riffs. The melodies are not harsh, but strong. Mick has a sweet raspy voice akin to Britt Daniel, Finn Andrews, and Alasdair MacLean. His variety in pitch makes gender somewhat incongruous for those not familiar with Mick's name. Mick showcases his vocal range in "Right Place" much like Victoria Legrand throughout Beach House's Teen Dream. All of these inadvertent influences lead to a distinctive song that is slightly reminiscent of these artists. The mostly constant, unhurried harmony creates a tune that is flows easily without reaching mundane placidity.
"Woman Come Soon" has a small southern twang that makes you feel as if you are out in the desolate countryside enjoying a day full of nature and sunshine. The lyrics speak of numerous natural entities, attaching music with the environment. "I was down on my luck so I followed the road to the river," he sings. "The river moved, I feared for rain, we sat together watching the current's waves." Black Partridge relates things such as rhythm and rain, the moon and loneliness. The melody slowly fades out and you are left floating in the organic setting created through the lyrics. "Woman Come Soon" is a lazy-day song that will leave you nostalgic for summer days spent outside, or autumn leaves falling gently beside the log you sit upon.
Do not be fooled by the same-y beginnings; each song has a unique sound and feeling. "Reciprocation" transports you back into the days of Jim Morrison. The lo-fi quality makes it feels as if you are on the set of one of The Doors' concerts. The beat is faster than the previous tracks and the tone is forceful. The guitar twang is reminiscent of Morrison and "L.A. Woman", but lacks the intense energy.The vocals are still in the laid-back retrospective style, but are gloomier than those used in"Woman Come Soon".
The four songs that Black Partridge released are promising. Their tracks are full of eclectic influences, yet their sound is unified and accessible. Black Partridge do not simply mimic older bands. Their songs contain just a smattering of recognizable influences, coupled with a new direction. This combination makes for a very enjoyable set of songs.
RIYL: Beach House, The Clientele, The Veils, Deerhunter, Little Joy, The Doors, Spoon, Destroyer, The Orchids, Mojave 3, The Field Mice, Trembling Blue Stars, The Lucksmiths