Posted
November 29, 2011 by Mike Mineo
in News
British Sea Power Pay Tribute to Jonathan Richman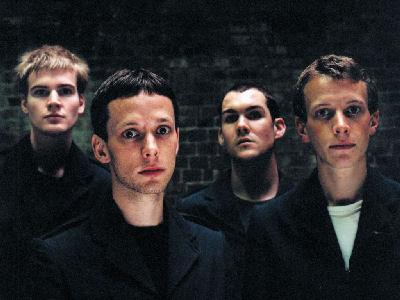 As expected, Jonathan Richman is still going strong. He released an album, O Moon, Queen of Night on Earth, last year and just announced a seven-date UK tour for February.
Tribute acts aren't reserved only for the dead and restless, though. Brighton-based rockers British Sea Power will take the stage for one night to perform his songs. They'll go under an alias, The Modern Ovens — a loving nod to Jonathan Richman and the Modern Lovers. The band also features members of Brakes and The Tenderfoot. They will play Klüb Gütenberg on December 5 at The Old Queen's Head in London.
Roy Wilkinson, the brother of British Sea Power's fronting duo Yan and Neil, will also read from his book Do It For Your Mum, the first release from the publishing branch of British Sea Power's label, Rough Trade.
MP3: British Sea Power – The Lonely

MP3: British Sea Power – Mongk II

British Sea Power – Living Is So Easy

MP3: Jonathan Richman – When She Kisses Me

Jonathan Richman – Egyptian Reggae