Posted
November 4, 2011 by Mike Mineo
in News
Darren Aronofsky to Direct Lou Reed & Metallica's "Iced Honey"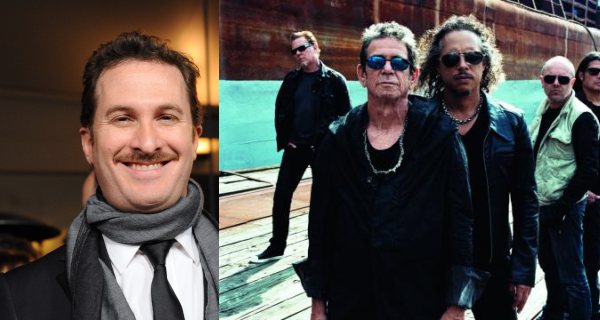 Darren Aronofksy, the acclaimed director of gritty (albeit visually stimulating) films like Requiem for a Dream and Black Swan, will direct the music video for "Iced Honey", a track from Lou Reed and Metallica's collaborative album, Lulu. Along with chief cameraman Matthew Libatique, Aronofksy will film the video in the San Francisco Bay area. It's expected to be completed by mid-December.
Based on Frank Wedekind's plays about a stripper-turned-socialite-turned-prostitue, Lulu is a concept album that has been panned by critics as one of the worst releases of 2011. This isn't the first time Metallica has been attached to a big-name director. Metallica drummer Lars Ulrich apparently still loses sleep over turning down Quentin Tarantino's offer to include "Enter Sandman" and "Sad But True" in Kill Bill, though it's doubtful Tarantino cared much; the Kill Bill: Volume 1 soundtrack is one of the best aspects of the film, and Metallica didn't seem suitable in the first place. It's doubtful that Tarantino, or even Aronofsky for that matter, will have any remote interest in featuring a track from Lulu in any of their upcoming films. But who knows? Since Aronofsky is a master of producing squeamish images that chill the senses, maybe it wouldn't be such a bad idea…
Lou Reed + Metallica – The View

Lou Reed + Metallica – Iced Honey (30-second preview)

Mike Mineo
I'm the founder/editor of Obscure Sound. I used to write for PopMatters and Stylus Magazine. Send your music to
[email protected]
.