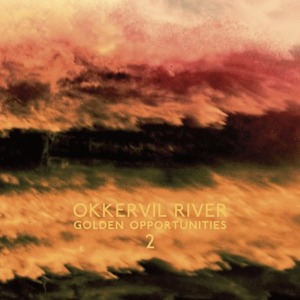 Okkervil River have given fans a Christmas gift a few weeks early. The Austin-based rockers released a free covers EP, Golden Opportunities 2, today. Download it here. The sequel to their 2007 covers collection of the same name, Golden Opportunites 2 is "intended as [gifts] to fans". It was recorded in one day using a live-to-tape setup, featuring covers of songs by Ted Lucas, Jim Sullivan, The Triffids, and Bill Fay. The first two tracks are my favorite:
01. It is So Nice to Get Stoned [Ted Lucas cover]
02. U.F.O. [Jim Sullivan cover]
03. One Soul Less On Your Fiery [the Triffids cover]
04. Plan D [Bill Fay cover]
05. Dry Bones [Traditional]
The covers EP follows the band's full-length earlier this year,  I Am Very Far.