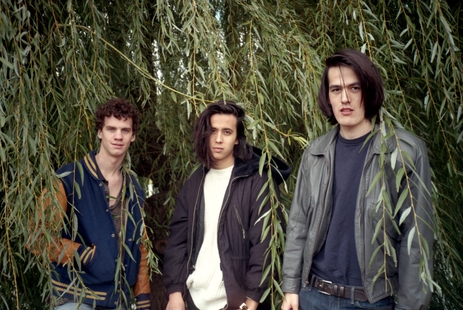 After an outstanding year – with the exceptional Dye It Blonde and an equally exciting tour – Smith Westerns are wrapping up their 2011 ventures, in 2012. The Chicago-based trio recently announced seven dates to wrap up their tour for Dye It Blonde. They'll hit up Toronto and Montreal before heading to the East Coast, where Boston, NYC, and DC will be treated. They finish up the tour in early February by visiting Chicago and Milwaukee:
Fri 1/27 TORONTO, ON Horseshoe *#
Sat 1/28 MONTREAL, PQ Il Motore *#
Sun 1/29 BOSTON, MA Paradise *#
Tue 1/31 NEW YORK, NY Webster Hall *#
Wed 2/1 WASHINGTON, DC Black Cat *#
Fri 2/3 CHICAGO, IL Metro *#
Sat 2/4 MILWAUKEE, WI Turner Hall *#
# = w/ Porcelain Raft
* = w/ Bleached
After that, the group plan to work on their third full-length, which they hope to have released by the end of 2012. If you haven't listened to Dye It Blonde yet, then you should do so — it's going to appear on many year-end lists, including mine, for a reason. Stream the entire thing for free here.
Smith Westerns – All Die Young