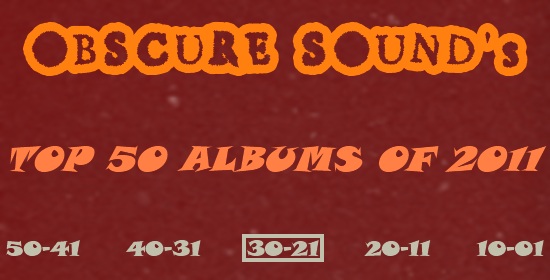 #50 to 41                   #40 to 31                   #30 to 21                   #20 to 11                   #10 to 01
————————————————————————————————————————————–
30. Russian Circles – Empros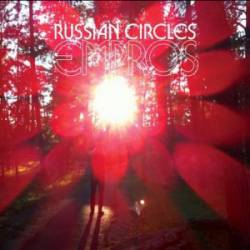 Russian Circles' fourth album, Empros, improves upon their past efforts' renowned technical displays and daring mood shifts. 2009's Geneva was the first indication of the group's new-found emphasis on songwriting over performing, and Empros improves upon it in every form imaginable. Russian Circles' first few albums offered incredible virtuosity on every instrumental front, but excess would drown out blossoming moments with potential to carry a song. The missteps involved one overly voracious instrument drowning interplay between the others. This caused any semblance of a transition to sound either too forceful or not audacious enough. Whereas those early albums occasionally resulted in a same-y sound and sounds that meshed too much, Empros is beautifully varied. Each track builds off the previous one, yet without resorting to a sound bearing a split image or incompatible opposite. For instance, "Mládek" is scorching with nostalgic fury, its dexterous metal-influenced monophonic solos combining with thrashing waves of chord-based destruction and distortion. Vicious guitar-led arpeggios provide many of the lead melodies and serve prominent roles as transitional tools. Ominous yet substantially thicker guitar tones accentuate the rhythm with every whole and half note. They assume quicker pace in the final three minutes. The thunderous "Batu" is arguably the most varied on the album, with roaring guitars and vigorous percussion eventually transforming into a solemn, organ-led interlude. A single drone wavers for about a minute before additional organ and synth layers provide subtle accompaniments. It's an appropriate entry point to the beautiful finale, "Praise Be Man". As one of few Russian Circles tracks featuring vocals, it progresses from an acoustic-laden tropical lullaby to a starry-eyed conclusion with gauzy waves of distortion. After the furiously brilliant forty or so minutes that preceded it, one thing is clear: Empros is one of those rare albums that could rock you to sleep gently with pounding streams of distortion.
————————————————————————————————————————————–
29. Tim Hecker – Ravedeath, 1972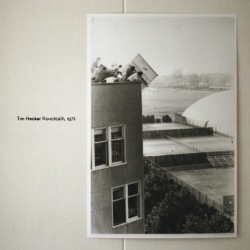 A sinister drone akin to a jet engine on the verge of exploding is the first sound heard on Ravedeath, 1972, the six full-length from one of the geniuses in drone and ambient music. This album is easily one of Tim Hecker's most impressive, a fascinating triumph that incorporates more melodic whimsy into his beautifully infused samples and concocted soundscapes. These are delicate constructions that evolve from barren compositions to those breathing and producing life. The opening track, "The Piano Drop", is a microcosm of this. By the time the work evolves into a warm fluttering synth arp, the ominous beginnings of the jet engine drone are all but forgotten. A playful and spacey melody has taken its place, and from here one would expect the usual synth-pop toppings. But as the trilogy of "In the Fog" shows by entering with the sound of a stalling garbage truck, Ravedeath, 1972 revolves partly around the concept of beauty through an unconventional source. The album is constantly stunning, and it's not like it takes much digging to witness this. Drone isn't widely accessible by any means, but this is an ideal entry point for those interested in find the best from the genre. Some tracks, particularly those with multiple parts, feel like rugged and lost photographs. The brooding cathedral setting of "Hatred of Music II" arises from the lightly piercing woodwinds of its first part, a very delicate piano melody and low horn-like modulation being the only source of sound. These sharp contrasts in pitch and instrumental involvement are frequent throughout the two or three-parters, specifically the beautifully bouncy closer "In the Air". The first act is pure airy build-up, the second full of scraggly distortion and excitable keys, and the last a gorgeous come-down. Overall, it's the most stunning track on an album full of beautiful experiments. The rest of Hecker's discography is exceptional as well, but Ravedeath, 1972 is one of his most memorable and meticulously crafted.
Tim Hecker – Hatred of Music I

————————————————————————————————————————————–
28. Fleet Foxes – Helplessness Blues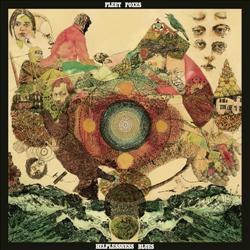 Even with it sounding very similar to their first, Helplessness Blues manages to be a completely new experience due to a variety of sweeping epics and superficially pretty ballads. "Battery Kinzie" was the second single released for the album, and for good reason. It's a display of what Fleet Foxes do best: combine folk music with sweeping baroque arrangements and choral instruments. Things slow down a bit with "The Plains / Bitter Dancer", a track that builds up for the first three minutes before breaking down into a multi-vocal verse led by a marching snare and seductive flute. Still, "The Shrine / An Argument" takes prize as the longest and most sweeping track on Helplessness Blues. Unlike most of Fleet Foxes' material, it highlights a slightly more unrestrained Robin Pecknold who allows his vocal range to be expressive beyond sultry folk whisperings. This song takes a turn for the better as it switches gears from "The Shrine" to "An Argument", a movement introduced by Fleet Foxes taking more risks. That's not to say familarity isn't a strength as well. Old school Fleet Foxes again comes out in abundance on "Lorelai", a song that feels it should be played by mystical creatures in a thicket deep within a magical forest. Lightning has indeed struck twice for Fleet Foxes, a band who has succeeded in creating two stellar achievements which are simultaneously similar and unique. Helplessness Blues presents Fleet Foxes at their creative best. Instead of churning out a dismal second album one year after the first (see jj no. 2 & no. 3), Fleet Foxes took their time to craft a marvelous follow-up and succeeded in so many ways. Review>>>
Fleet Foxes – The Shrine / An Argument

Official Site / MySpace / BUY
————————————————————————————————————————————–
27. Timber Timbre – Creep On Creepin' On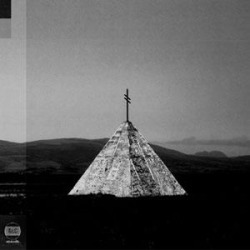 Taylor Kirk's voice would sound good enough on its own, even without his alluring tales of darkness and despair. Like a Nick Cave or Tom Waits, Kirk touts a deep bellow that reverberates with the soft thumping bass surrounding it. Bass and keys are the driving instrumental building blocks throughout Timber Timbre's fourth album, Creep On Creepin' On. The route to classic-rock nostalgia isn't far as a result, especially on a catchy doo-wop throwback like "Woman". Here, Kirk sits at a table in the late '50s and plays poker with Elvis and The Everly Brothers, even packing a quivering delivery typical of the era. Other just as successful efforts seek a more contemporary appeal. The animalistic vocal yelps on the rollicking "Too Old to Die Young" recall the idiosyncratic exuberance of Jarvis Cocker, and what he did with "Acrylic Afternoons". The forlorn string swipes solidify the comparison. It isn't all doom and gloom though. The final two minutes contain one of Timber Timbre's most beautiful pieces of songwriting, where Kirk proclaims "I'm givin' it all up" over ethereal strings that both flutter and hold on one note. Between this, the similarly throwback "Woman", and the trickly tremolo-based "Lonesome Hunter", you'd expect Timber Timbre to follow The Walkmen in creating a tribute album to Harry Nilsson. Their sound isn't too distant from his, even in reference to hits like "Without You".  Timber Timbre's hooks are as beautiful, fragile, and enjoyably forlorn as someone in the ilk of Nilsson or Emitt Rhodes. Some efforts don't come close to either, opting for an instrumentally ambient route. The cinematic "Obelisk" sounds like a cut from Jonny Greenwood's There Will Be Blood score, and the anxiously brilliant "Swamp Magic" recalls the ruminating complexities of Stravinsky, of all people. Timber Timbre has taken great strides since being featured three years ago, becoming a more atmospheric group in the process. I wouldn't be surprised if they score a film in the near future. Although some tracks should leave more room for Kirk's voice, there is not one piece of filler on Creep On Creepin' On.
MP3: Timber Timbre – Too Old to Die Young

————————————————————————————————————————————–
26. Grimes & d'Eon – Darkbloom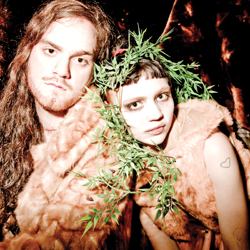 Claire Boucher recorded the first two Grimes albums, Geidi Primes and Halfaxa, with a cheap computer microphone. Her first song with an actual recording interface, "Crystal Ball", was recorded just last year. It was her poppiest effort yet, especially in light of how the first two albums rode heavy on goth-industrial backgrounds and slick sampling. Her split EP with Chris d'Eon, Darkbloom, shows that "Crystal Ball" was an indication of Grimes' future sound — more polish with brighter hooks and a generally more effervescent sound, though not without a few dark ambient works (see: "Urban Twilight"). It was just as some hoped. Stylistically, Grimes falls somewhere between originators of goth-pop stylings (post-punk) and exotic electro-pop in the vein of Björk and Kate Bush. She produces music not too distant from Animal Collective's sample-laden psychedelia and The Knife's icy electro-pop, but with the idiosyncratic presence of a singular songwriter. Even when her often placid songs pick up a notch in intensity, one of Boucher's trademarks is her repressed vocal delivery. Much like Beach House's Victoria Legrand, Boucher portrays an image of efficient suaveness as she shows no signs of rushing or underestimation. She recognizes this strength and often relies on little more than that; a one-measure bass line repeats itself only to allow Boucher to let herself go over bizarrely modified samples, ranging from lost '60s soul cuts to stars of commercial pop. Her voice is high-pitched to the point of sounding like a child or – depending on the backing – a full-blown diva. She channels her inner Diana Ross on "Vanessa", where she lets her vocals go wild over a stringy assortment of synths. Boucher's delivery is never conventional, and always invigorating; she uses her voice as an instrument on the dank "Urban Twilight", her array of high-pitched vocal backings being maneuvered like a synth pad. Technically EPs don't qualify for this list, but split EPs can tiptoe in if they're this good. d'Eon's material is decent enough, but this ranking is admittedly for Boucher's material.
MP3: Grimes – Vanessa

————————————————————————————————————————————–
25. Bonnie "Prince" Billy – Wolfroy Goes to Town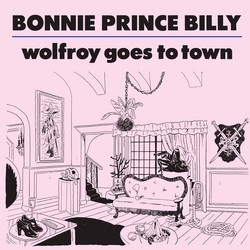 This feature just referenced Timber Timbre and their narrative comparisons to Nick Cave and Tom Waits, namely their penchant for dark tales about ordinary people. Will Oldham has been doing much of the same for over two decades, releasing haunting folk narratives about hidden American treasures — some fictional, others not — under a variety of monikers since the early '90s. You almost get the sense that, like many great songwriters, Oldham wishes to assume the role of many of his characters, and at several points already has (both in music and film). Whether under a Palace alias or simply Bonnie "Prince" Billy, Oldham has played around with plenty of different arsenals; these include dark brooders with escalating strings, minimalist folk, and direct variants of Americana and country. Sometimes a cut-and-paste approach is applied, as successfully on The Letting Go or Lie Down in the Light. Listeners are weary of his prolific discography for a reason. They just don't know what to expect. To the delight of the intimidated, Wolfroy Goes to Town is one of Oldham's more straightforward releases, sounding quaintly folk-western but without the emotive darkness that entraps many Oldham albums. Part of this is because he relies so much on guest vocalists, who add vibrancy to Oldham's creaky voice, which even when singing optimistic lines contains a tinge of despair. It also helps that two instruments — guitar and bass — are responsible for a large bulk of the album's arrangements. The intimacy and overall brightness of Wolfroy Goes to Town is impossible to overlook. Fans of 2009's grandiose Beware may be disappointed in the lack of intricacy, but this is a solid if understated album that captures why Oldham will forever maintain a cult following that hangs onto every one of his words. He crafts his own storybook with each release. It's best described with a line from the standout "New Whaling": "Years have come on, and I live like a king / Like a monarch who rules over all that he sings."
Bonnie "Prince" Billy – Quail And Dumplings

Bonnie "Prince" Billy – New Whaling

————————————————————————————————————————————–
24. The Black Keys – El Camino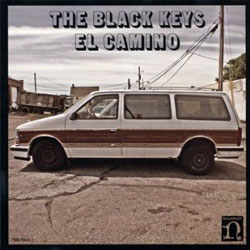 The Black Keys return to form with El Camino. This album presents everything Dan Auerbach and Patrick Carney have built as The Black Keys, just exemplified more; the blues are bluesier, the guitar solos are more energetic, the minimalism is more precise, and the lyrics are more carefully chosen. El Camino is greater than the sum of its parts. It's an album that feels like the next step in the Black Keys' growth as a band, while still paying homage to their already diverse discography. This is most apparent on "Little Black Submarines", a song nearly as double-sided as the entire album. The first half saunters about with a simple acoustic/tambourine melody; it would be a fantastic song if stretched to a full four minutes. As it stands, the two-minute mark sends the band into a powerful and heavy riffs typical of their more accessible material. "Dead and Gone" and "Gold on the Ceiling" evoke a Magic Potion-era sound, heavier on the distortion and murky guitar work overlaid with multi-track vocals. The latter could be the spiritual successor to "Your Touch", a song that the Keys have lent out to a plethora of worthy other media. Another highlight, "Nova Baby", recalls the Keys' love of Buddy Holly, as evidenced by their cover of "Dearest" for Rave On Buddy Holly!, with a jaunty melody that's smoothed over to emulate the feeling of a late-'50s recording. The album closes with "Mind Eraser", a fine track that finds the Keys exploring their soulful side. While soul has always been one of their influences, "Mind Eraser" sounds more akin to a Sharon Jones track than anything from Brothers or Attack & Release. If anything on El Camino is clear, it's that Auerbach and Carney have found a formula (and producer in Danger Mouse) that works for them. The continuous fruits of that formula are evident with each new release. El Camino is the best Black Keys album in the past five years, and possibly their best to date. Review>>>
The Black Keys – Run Right Back

————————————————————————————————————————————–
23. NewVillager – New Villager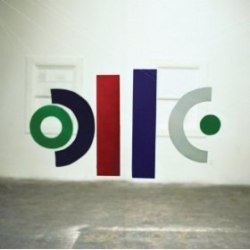 As a video, "Lighthouse" is perhaps best served as a dessert rather than an appetizer. The production features ten characters, each representing a song on New Villager. The concept proves especially interesting after becoming familiar with the album. Yet alone as a song, there are no prerequisites for enjoying "Lighthouse" – even as the album's lengthiest track. After it begins with perky string staccatos, upbeat squiggly synths, and an assertively low-pitched chant, the first verse surprises by revealing itself as a lush ballad-like entry, somewhat comparable to the lush post-punk of Twin Shadow or Wild Beasts. Well, it begins that way. Rapid snares and xylophone-range key tremolos then kick off the chorus, which is as bouncily brilliant as any on the album. The vocals during this section are one of many theatrical impersonations; the variation of vocal pitch and delivery is abundant throughout the album, making the cast of colorful characters in the video that much more apt. About the underrated NewVillager? They're a Brooklyn-based duo comprising Ross Simonini and Ben Bromley, as adept in the visual arts as they are in the audible spectrum. Their ability to seamlessly incorporate various vocal stylings into their song structures brings us to the album's production, which is generally faultless for the group's energetic style of pop. Their rhythmic and vocal patterns are frequently inspired by Afro-pop in a form that recalls Paul Simon rather than recent emulators like Vampire Weekend, who don't quite emphasize as much the style's percussive dexterity and structural flexibility. Evidence of the duo's strong songwriting is evident throughout "Say the Code", one of the year's catchiest tracks. New Villager touts obvious standouts like "Say the Code" and "Cocoon House", the latter sounding like TV on the Radio jamming with Man Man and The Knife. NewVillager's debut is a fantastic and compellingly fun release that should propel the duo to dizzying heights, along with the many characters they possess. Review>>>
MP3: NewVillager – Say the Code

Official Site / MySpace / BUY
————————————————————————————————————————————–
22. Cass McCombs – Wit's End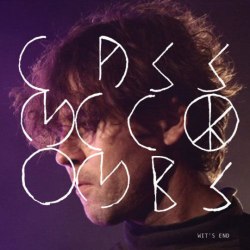 The first and more superior of McCombs' two albums this year, Wit's End is a natural progression. His early material showcased an infatuation for intricately produced psych-rock, never becoming indulgent enough to be fetishized because they were presented in a distinctive singer/songwriter format. His songs have always sounded alarmingly personal, even if the degree of distortion and pounding hooks prevented his lyrical content from becoming the dominant focus. With Wit's End, he is echoing the trademarks of idiosyncratic one-man shows like Robert Wyatt and Elliott Smith. The somber efforts on the troubled yet talented Dennis Wilson's classic debut Pacific Ocean Blue also come to mind here; delicate pianos in a minor-key sway with gentle anticipation over his half-gravelly, half-youthful vocals. The emotions would almost come across as ambivalent if you weren't paying attention. When it gets down to the root of depression, when someone simply doesn't care, these type of songs can be particularly meaningful. Moving onto dual strengths of beautiful musical accompaniment and heartrending lyrics, "Buried Alive" and "Memory's Stain" serve as the album's strongest. The latter is one of McCombs' best tracks, period. His voice here resembles both George Harrison's nasally psych-pop zeal and Elliott Smith's hushed melancholy, with the beautifully haunting chorus re-affirming this. After a barren piano, subdued bass, and subtle crash cymbals establish the opening, the chorus appears with invigorated life. What sounds like a harpsichord envelopes over McCombs' ghostly voice, with an accordion lamenting in the distance with a magical subtlety already inherent in the restrained percussion. The track continues the theme of lost love's imprints, much like "The Lonely Doll" and the bleakly soul-inspired "Saturday Song", a rain-drenched cross between Tindersticks, Tom Waits, and Mark Kozelek.  Wit's End values consistency on all fronts, but not without the dose of artistic variation that makes McCombs one of the most promising singer/songwriters today. He seems to keep building toward a masterpiece of some sort, and in many regards Wit's End is an excellent beginning to fulfilling such deserved expectations. Review>>>
Official Site / MySpace / BUY

————————————————————————————————————————————–
21. Washed Out – Within and Without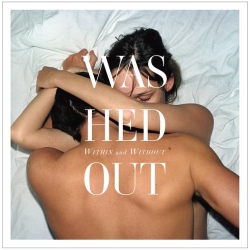 Ernest Greene's early material showed plenty of promise, but it certainly wasn't the epitome of consistent stylistic direction. Some tracks, like the highly memorable "Belong", recalled shimmering key-led elements of Afro-pop and Adult-Contemporary lite-pop, while others like "Get Up" were more adventurous practices in sampling. His voice is rarely the dominant factor, often placed masterfully under the rich electronic mix similarly to Noah Lennox. Greene's compositional skills and production tendencies – from starry ballads to clinics in choppy sampling – were certainly unique; it often resulted in some of the most caressing and intricately layered sounds one would hear from any artist within the "chillwave" categorization. Within and Without is a continuation of aspects touched upon throughout Greene's early EPs, but with a steadily rising emphasis on infusions of trip-hop – hence more use of percussion that isn't nearly as stiff or automated as the loops present before. Sampling is also severely minimized, with the exception of small snippets like the female vocal clip in "Before", which adds a Jet Set Radio/blurring neon lights in Tokyo sort of feel. Cibo Matto on (more) drugs, perhaps. The sampling is rarely an essential factor in the songs, making Within and Without the clearest example of Greene's songwriting to date. That's not to say it's a no-frills release; the production reaches several moments of utter grandiosity, like the stirring strings throughout "Far Away", the devastating synth build-up in "You and I", and the twinkling anthem-like appeal of the highly accessible "Far Away". They are simply accomplished with more naturally instinctive pop smarts.
Standout "Echoes" is led by a bass line with plenty of swagger and appeal, approaching hip-hop schematics in its structural repetition but also dance in its actual simplified melody. This bass hybrid is better perfected on "Before", a gorgeously crafted gem with chirping and arp-led samples that best define Greene's recent fascination with trip-hop. While the mid-section of the album boasts a wide array of infectious appeal, the first two tracks – "Eyes Be Closed" and "Echoes" – tend to focus more on atmospheric introductions. It wouldn't be unnecessary to compare the fragile bursts on "Eyes Be Closed" to resemble the New Age sounds of Enigma and ERA. This style presents plenty of easy-listening and atmospheric preparation, but its idleness begins to poke at the listener by mid-point. Even as the fade-out and fade-in occurs after the three-minute mark to introduce an explosive verse of sorts, the effect is not nearly as effective as when done toward the end of "You and I", an effort more indicative of Greene's multiple stylistic strengths – particularly the infusion of Afro-pop into areas of dubstep, lo-fi rock, and synth-pop. Within and Without is a very strong album led by efforts like these. The mid-section of the album is near-flawless. Review>>>