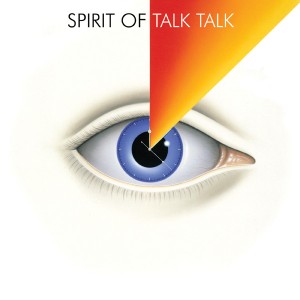 Legendary British group Talk Talk are being honored for their excellent career with a book this spring, entitled Spirit of Talk Talk. It's a collection of illustrations and written accounts from some prominent names that were influenced by Talk Talk, who are celebrating their 30th anniversary this year. James Marsh, who illustrated many Talk Talk cover arts, collected all the artwork he made for the band. He also autographed every copy of the book.
The 80+ contributions describing Talk Talk's influence include late Pink Floyd member Richard Wright, Patrick Wilson (Weezer), Richard Reed Parry (Arcade Fire), Guy Garvey (Elbow), Jonathan Meiburg (Shearwater) Jason Lytle (Grandaddy), and many more. To make sure that enough prints of the book are made, register here. I'm sure they'll appreciate the interest.
Separately, many of the artists included in the book are involved in an upcoming Talk Talk tribute album, coincidentally with the same title – Spirit of Talk Talk. It will be released by UK label Fierce Panda on May 28th and feature Arcade Fire's Richard Reed Parry covering "I Believe in You", Do Make Say Think with Broken Social Scene's Kevin Drew and Weezer's Patrick Wilson covering "New Grass", Alan Wilder with My Brightest Diamond's Shara Worden covering "Dum Dum Girl", the Clientele covering "Have You Heard the News", as well as covers by Jason Lytle, White Lies, Joan As Police Woman, S. Carey, Lia Ices, and more. Proceeds will benefit conservation organization BirdLife International.
Most young music fans recognize Talk Talk for one thing: as the original writers of No Doubt's "It's My Life". That's merely one of many excellent songs from their remarkable discography, which displayed prominent stylistic growth from synth-pop accessibility to stunning jazz-incorporated epics. Every single one of their releases come highly recommended, as well as Mark Hollis' 1998 solo album.

MP3: Talk Talk – Myrrhman
MP3: Talk Talk – Ascension Day (source)