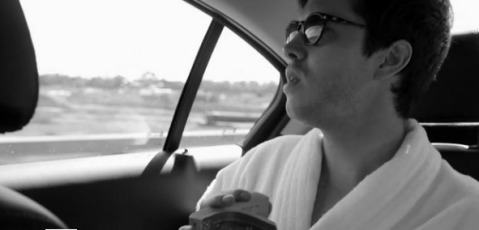 Cut Copy bassist Ben Browning will release his debut solo EP, Lover Motion, on March 19th via the band's Cutters label. Lead single "I Can't Say" is out now, and you can stream it below.
Browning began work on the EP prior to the release of Cut Copy's Zonoscope (2011: #38). The style of "I Can't Stay" is very similar to Cut Copy's, though with more pronounced guitars whose swift and twangy licks are an apt fit for the track's music video, which finds Browning on a seaside getaway with a book and a glass of wine. It's a breezy and light effort, with the sort of pop appeal Cut Copy fans are familiar with.
Although the lead single is very much in the vein of guitar-pop, synths are expected to remain somewhat prominent on Lover Motion. It features synth work from Cut Copy frontman Dan Whitford, after all, in addition to production by Architecture in Helsinki members Gus Franklin and Haima Marriott. It seems like a recipe for success.
Ben Browning "I Can't Stay" from Cutters Records on Vimeo.