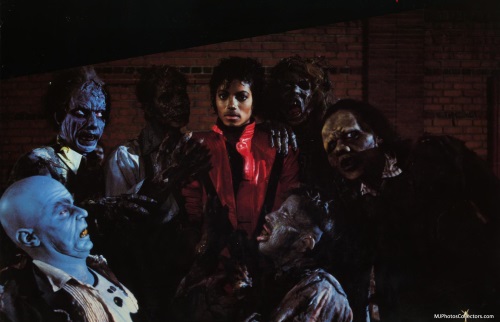 Michael Jackson's legacy is one filled with success and scandal in equal measure, but his unfortunate passing away in 2009 was unquestionably a sudden and major blow to the music industry . Those lucky enough to be part of the star's uprising in 1983 will undoubtedly remember the game-changing video for 'Thriller'.
The video's own director, John Landis, has confirmed that the film clip will soon be able to delight a new generation of fans, by taking the transformation to 3-D. In interview with NY Daily News, Landis explained, "It is going to reappear in a highly polished and three-dimensional way that is very exciting on the big screen."
Approximately 14 minutes long, the zombie dance classic was voted the best video of all time by readers of Rolling Stone magazine, cost a reported $500,000 (roughly ten times the average video budget at the time) and in the same year as Jackson's death, was inducted into the National Film Registry by the Library of Congress – the only music video to achieve this honor.
Exactly how the new 3-D video will be seen is still in the planning stage, but a Blu-ray or theatrical release is expected sometime in 2015. Landis, the director of hit 80's movies An American Werewolf in London and The Blues Brothers, recently resolved a large pay dispute with Jackson's estate over profits from the original 'Thriller' video.
For those wanting to immortalize Michael Jackson, it's worth browsing through Posterlounge's wide selection of posters to find a print that serves as a fine memorial to the King of Pop. And as Halloween is fast approaching, fitting costumes are available from Costume Craze.