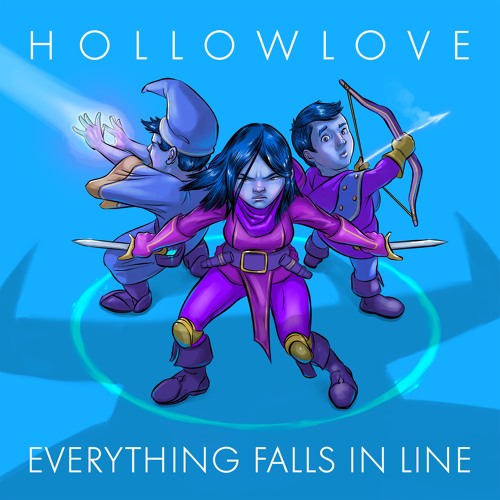 The nine-minute epic "Everything Falls In Line" is the latest success from Hollowlove, the Canadian synth-pop duo that has impressed in the past with tracks like "Diamond Mine" and "Serpentine."
"Everything Falls In Line" has a superb atmospheric build-up that reminds of Pet Shop Boys' lengthier, club-formatted efforts. Per Hollowlove, the track is "described as 'pumping chill', with a thumping four-on-the-floor beat emerging from ambient vocals and arpeggios, rising and rising at a steady 128bpm to climax six minutes in, before cooling back to the ambient fantasy from which it began. The lyrics are uncharacteristically optimistic and uplifting, framing life as a video game full of treasures and power-ups to keep you moving past any adversity."
Aptly enough, the build-up resembles moving upward. "Keith wrote the music in his head while cycling up a very long and steep hill, coming up with the idea of a musical cycle that is ever-ascending, climbing and climbing in such a way that it could go on forever."
The track is a deeply layered, atmospherically engrossing effort that showcases the rising project's melodic prowess, as well as their attention to detail in production and soundscapes. A four-minute radio-friendly version exists for the track, though this one deserves the nine-minute listen.
"Everything Falls In Line" and other memorable tracks from this month can also be streamed on the updating Obscure Sound's 'Best of November 2018' Spotify playlist.
The track is also featured in the genre-based, best-of Spotify compilation Catchy Electro and Synth-Pop.