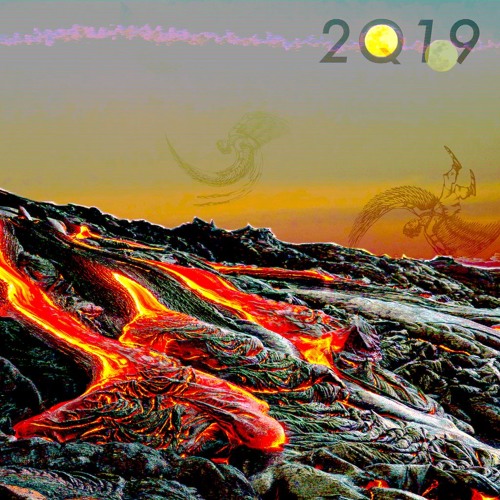 Impressing already with EP tracks "Descent" and "False Step (Awol)," pantology's new EP 2Q19 released today. Stream it in full below.
Beyond "Descent" and "False Step (Awol)," the EP continues to impress and showcase the Brooklyn-based artist's eclectic electronic grasp — spanning from jazz-laden murkiness to bursting pop melodies. The twinkling, lounge-set feel of "Reverie" is especially gripping, especially upon the vocal pants and orchestral tugs toward the end. "Reverie" is certainly appealing with its spacey, lush downtempo production. As for the two closing tracks: "Carry Water" touts a funk-tinged lo-fi hip-hop beat with consuming qualities, while "Two Moons" bursts with effervescence. All five tracks on 2Q19 succeed, and soar with their own personalities.
—
"Reverie" and other memorable tracks from this month can also be streamed on the updating Obscure Sound's 'Best of November 2019' Spotify playlist.