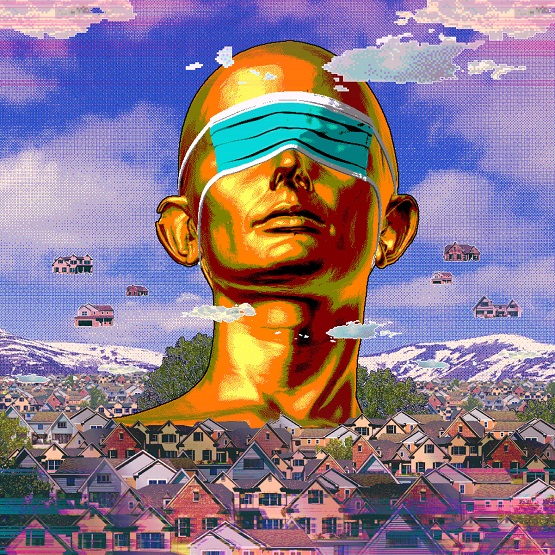 Kevin Focke's ability to craft shimmering synth-pop spectacles was apparent with his project BatWhaleDragon, impressing previously with the track "The Sweet Smell of Bridges Burnt" and the Fount Everspring LP. Focke's latest release is under his own name, the Sunshine In Suburbia EP, again collaborating with producer Gold Skull (member of the synthwave duo Maximum Love). YouTuber Boro crafted the EP art.
Among the EP's three tracks, "Dulcet Delirium" consumes with its bright, fantasy-like allure. Lush synth pads quickly expand to a brisk, instrumental synth-pop allure, with the textures expanding delightfully as the track progresses. Opener "Prime Rosé" features pulsing synths that lead to a buzzing, club-friendly strut by the track's mid-section, if that club was outdoors on a beach. "The Last Party of Eternity" is a more nocturnal, retrospective groover with an excellent guitar addition in the second half. Sunshine In Suburbia consumes with all three of its tracks.
"These are strange times. While we're fighting a war against an invisible enemy, the sun is still shining—even in wet & dreary Belgium," Focke says. "The future is uncertain, but we're trying to make the best of it. We're hoping to brighten up people's day a bit."
Stream the EP in full below:
—
"Dulcet Delirium" and other memorable tracks from this month can also be streamed on the updating Obscure Sound's 'Best of June 2020' Spotify playlist.
The track is also featured in the genre-based, best-of Spotify compilation Emerging Electronic.