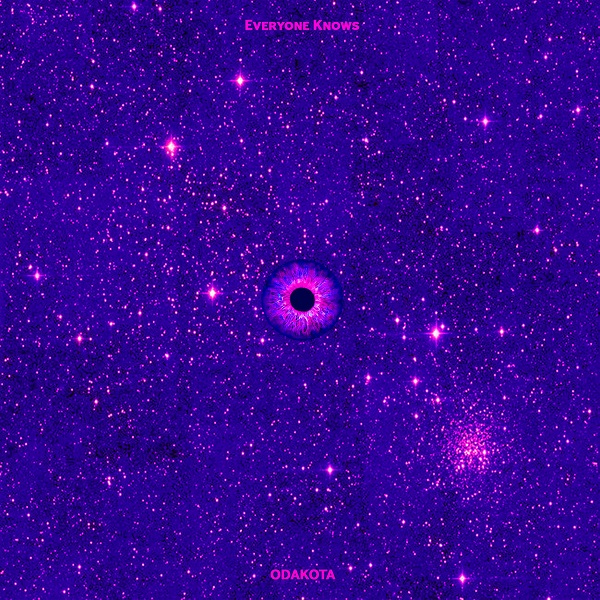 Soaring guitar twangs kick off "Everyone Knows" with a pleasant allure. A lushly melodic vocal presence follows, reaching soaring heights as the track progresses. San Diego-based act Odakota impress thoroughly with this track, the first single from their forthcoming debut full-length LP, The Color of What Is. A catching guitar line at the two-minute mark also proves rewarding. Comparably, the psych-friendly guitar and vocal effects around 03:30 leave a lasting impression into the calming-down conclusion. Odakota's The Color of What Is is certainly a release I'll be anticipating.
Per the band, the forthcoming LP "tells the cryptic story of one's relationship with the epic concepts of time and space, justice & betrayal, and a deep look at the essence of what it means to be 'native' in a world so seemingly removed from its roots."
They elaborate further on the track itself below:
"The piece was inspired in equal parts by the long form compositions of 20th century classical music, and the ancient act of banging on a drum. Contemplating age old questions of reason and purpose, and highlighting more contemporary issues of racial identity, tribal sovereignty, and the need for spiritual awakening in the face of global catastrophe via climate change and a cruel system of wealth distribution & incarceration, The Color of What Is begs the ultimate question; aren't we meant for more than this?"
—
"Everyone Knows" and other memorable tracks from this month can also be streamed on the updating Obscure Sound's 'Best of November 2020' Spotify playlist.
The track is also featured in the genre-based, best-of Spotify compilation Psychedelic Rock.