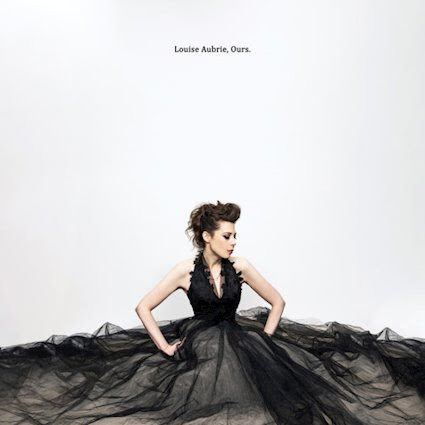 The latest from Louise Aubrie, "Ours" is a rocker with charming '90s Brit-rock nostalgia, reminding of acts like Elastica. The track is the second single from forthcoming album Antonio, out on October 15th. "Ours" shines with rising verses — "what have you done?" — and an ensuing, anthemic chorus past the one-minute mark. "We've talked for hours and hours," Aubrie sings during a particularly hooky section, capturing the simultaneous loveliness and fleeting nature of infatuation. The production stands out throughout — produced by Andy Woodard, mixed by Ken Sluiter and mastered by Dave Collins, in Los Angeles. The album itself was written in New York, recorded in London, and mixed and mastered in Los Angeles.
Aubrie elaborates more on the album, Antonio, below:
"The title is inspired by a line from the Jacques Brel song 'La Chanson De Jacky': "Même si on m'appelle Antonio" – "My name would be Antonio". It's a brilliant fantastical song about fame being fleeting, and imagining how life might be in the future: being washed up, reflecting on the glory days!! Marc Almond did a brilliant cover of it – one of my favourite songs – and I created a vision of who Antonio might be: an aging European lothario going round the clubs. A lot of the songs were inspired by that image – I don't know anyone called Antonio in the real world!"
—
"Ours" and other memorable tracks from this month can also be streamed on the updating Obscure Sound's 'Best of July 2021' Spotify playlist.