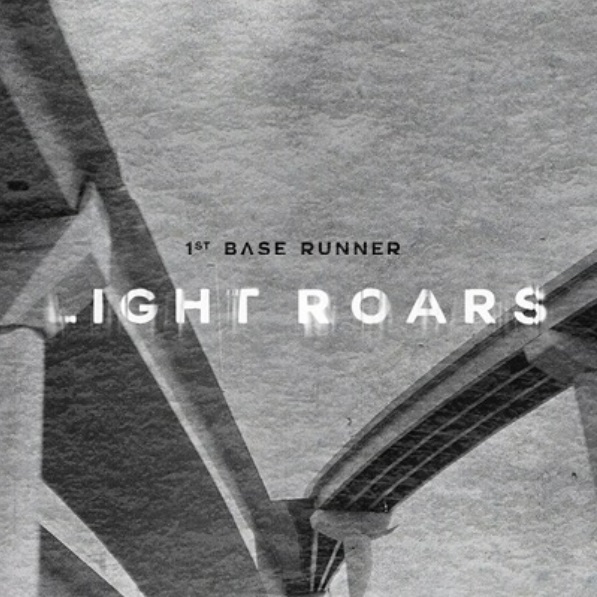 Light Roars represents the third EP release from Austin-based artist 1st Base Runner, the project of Tim Husmann. The act has impressed prior with numerous tracks, like "Only One" and "Near Me," in addition to 2021's other releases, including the Ellis EP and full-length album Seven Years of Silence.
1st Base Runner's productive, successful 2021 continues into this year; Light Roars proves to be the most captivating foray into the artist's sound yet. The release continues the artist's ventures into the post-punk and post-rock realms, with the addition of live drums and more diverse guitar tones bolstering the sound further. A heavier, more rhythmic sound is on display as a result.
Mood continues to be an emphasis within 1st Base Runner's songwriting and production. EP track "Dead Wood" captures this within a post-punk spirit. A steady bass-forward pulsation and sporadic guitar tones complement a nonchalant vocal delivery, contemplating dark nights and self-discovery. A flash of guitars is joined thereafter by prickly synths, the mid-point enjoyably melding these elements together.
The consuming "Pushing Away" also begins with a bass-heavy charm. Multiple vocal layers concoct a ghostly pull, as guitar add steadily to the ruminating rhythmic backbone. The entry of piano past the three-minute mark adds a delicately lush engrossment. The closing track, "Planter" is another gem; suave vocals entrance alongside an intense rhythm section, reminiscent of Radiohead — and aptly so, since the track has a forthcoming video, made under the guidance of longtime Radiohead creative director Dilly Gent.
Read more about 1st Base Runner via our interview with the artist.
Stream Light Roars in full, below:
—
"Pushing Away" and other tracks featured this month can be streamed on the updating Obscure Sound's 'Best of June 2022' Spotify playlist.