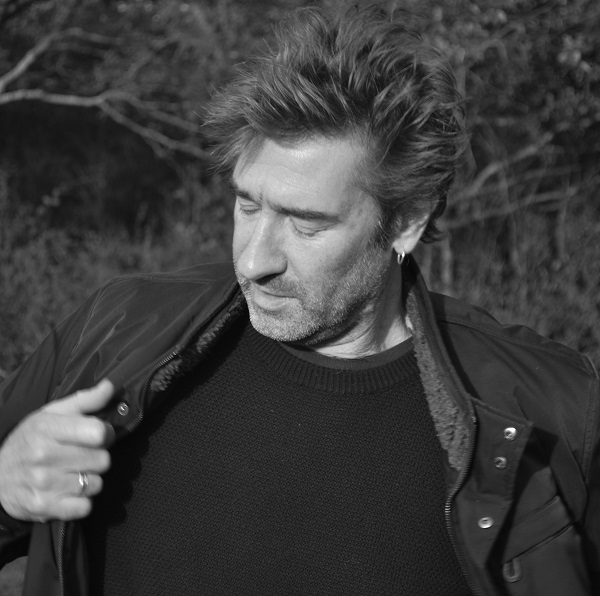 It's Only Now That I Know is the new album from Matt Saxton, the English artist who has impressed with prior tracks like "Animal" and this album's title track.
Continuing the strengths of those efforts, Saxton's intimate and honest songwriting stars throughout the album, within fusions of rock and folk. It's Only Now That I Know delivers melodic, well-produced charm within serious, often morose, topics that resonate with Saxton's poetic lyrical ability. Per Saxton, the album's themes include "SAD Syndrome (Animal), insomnia (Tonight), marital crisis (Back to You) and childhood trauma (Biggin Hill Blues)."
"Back to You" is among the album's more vibrant efforts, even in its somber lyrical reflections — "there's a darkness swallowing me." The perky rock guitar tones and organ-laden vocal rises — "I'm like a captain whose lost his route," — plays with resonating yearning. "It's about the distance low mood and depression can create between yourself and those you love," Saxton says. "This was the situation I found myself in with my wife. Luckily over time, I got out of the low and managed to navigate my way back to her. With its 6/8 time and chorus, I wanted to create a kind of sea shanty vibe."
The similarly captivating and personal "Biggin Hill Blues" traverses through mellow guitars and a hazy organ for a laid-back, nostalgic feeling, amidst personal lyrics recollecting finding another person's suicide notes at a young age. These two tracks impress alongside previously released cuts on the album, such as the title track, "Animal," and "It's Alright." It's Only Now That I Know is a memorable collection of emotively powerful songwriting.
Stream the album:
—
"Back to You" and other tracks featured this month can be streamed on the updating Obscure Sound's 'Best of September 2022' Spotify playlist.