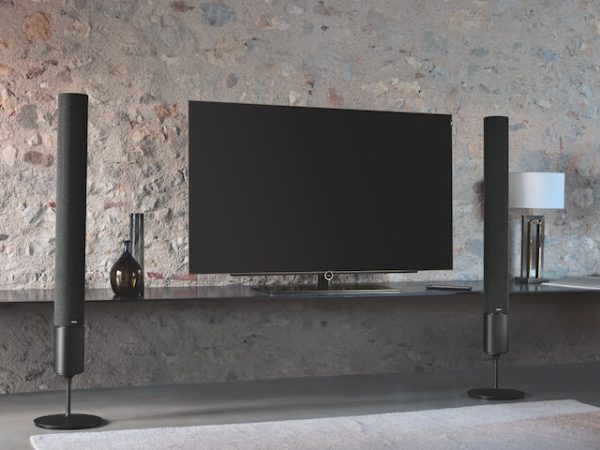 When it comes to watching new movies, a theater is usually a go-to place. The experience of that deep-immersive sound, making everything life-like, can impress anyone. This is why the experience of watching a movie at the cinema is irreplaceable. The sole and whole reason behind the same can be achieved by using a multichannel audio system in movie theaters.
If you feel like not going to the movies, you can have the same experience in the comforts of your home itself.  For this, you will require a multi-channel home theater system that consists of multiple channels, i.e., multiple speakers, to enhance and stimulate the sound experience of the listener in the comfort of your home like what they did at apartments for rent in provo ut.
This setup will also give you a quality sound experience if you love listening to your favorite party songs or podcasts, gaming, or watching movies. Hence, a multi-channel home theater system lets you to truly experience these activities with the best surround sound system, making you feel a part of it, and giving a theater-like experience.
How Many Speakers Does a Multi-Channel Home Theatre Have?
A multi-channel home theater can have from two speakers up to as many as required. For a basic setup to experience home-theater sound quality, a multi-channel home theater should have at least three-five speakers.
However, the number of speakers added to the system depends on the consumer's personal choice, budget, and space.
At the same time, for a surround sound experience, it is recommended that you use a subwoofer if you are going for a bare minimum setup. This setup with a subwoofer could also be used as a surround sound system.
Different Types of Multi-Channel Home Theatre Systems
Stereo Systems (2.0 and 2.1)
A 2.0 or 2.1 speaker system means a home theater with two speakers, left and right. You can consider this if your living room is small, or the space is limited. 
5.1 Multi-Channel Home Theatre System
A 5.1 multi-channel home theater system has five speakers with a subwoofer placed in a way that
provides the best audio quality. For example, two speakers are placed in the left and right direction, one in the center, and two behind the source of the sound source, i.e., pointing toward the listener. Mostly the subwoofer is placed in the corner of the room to provide a powerful bass occupying lesser space.
6.1 Multi-Channel Home Theatre System
A 6.1 multi-channel home theater system is a sophisticated version of the 5.1 home theater system with an extra surround back speaker to enhance the sound quality further. The difference between the 5.1 home theater system and the 6.1 home theater system is the speakers' positioning and angle.
7.1 Multi-Channel Home Theatre System
The 7.1 home theater system has eight speakers, two of which are additional surround-back speakers placed for a better sense of direction and precise sound effects. These systems are quite popular these days and are provided by most sources.
10.2 Multi-Channel Home Theatre System
The most advanced home theater system is the 10.2 system. This home theater system is more common in professional settings as it is more complicated to use. It has 12 speakers, seven placed in front of the audience, including two subwoofers. The rest are placed either behind these or in the corners.
Essentials of a home theater system
The purpose of installing a home theater setup is to have an immersive experience with the best sound quality, which is difficult to experience through a home theater system alone without owning a proper Setup.
There are some basic requirements for a home theater system:
An AV receiver
An AV receiver is the core of a home theater setup. It controls and drives the setup. It works as a connector and switches between audio and video resources, amplifies audio signals to drive multiple speakers, and is a source of connecting, setting up, and optimizing the system through a simple user interface
A large screen
For a truly cinematic experience, a large screen is recommended. If the screen is too small for everyone to see comfortably, the experience gets ruined. A large screen is a must to enjoy the rich sound quality that a home theater system gives.
Lighting control
To enjoy the experience without screen glares and light reflections, it is important to have a proper lighting setup. The lights should be dim enough to give you a theater experience, ambient light can result in a washed-out image.
Cabinet and Plush seating
It is ideal to have a cabinet or a closet designed for the system with perfect sizing to avoid overheating or the wastage of space.
In the same way, proper seating is important for a good experience. It should be made sure that the seating is at the right height with good lumbar support to prevent discomfort or back pain
while enjoying your favorite movie or sports.
Advantages of a home theater system
There are many reasons to install a home theater system.
1) High-quality sound
The home theater provides an enriching experience of watching movies, listening to music and podcasts, or gaming with the perfect sound quality, adding high energy and more emotion to everything you do. It creates a perfect ambience in living your room.
2) Increased immersion
The kind of immersion the surround sound quality provides makes listening a more natural and lifelike experience. The surround sound system aims to make you feel less like you are in the middle of it and
more like you are part of it
3) Increased flexibility
It is a home-theater system, so you can place it as you want, add or remove speakers and have access to every setting. You can tailor it to your specifications.
4) Saves time
I love watching movies but the idea of going out and spending so much on tickets and then overpriced snacks now and then often makes me drop my plans. 
But when there is a home theater, there is no hassle of going out and wasting time and money. I can sit at home, choose the movie I wish to watch, get some snacks and enjoy my day with the ultimate sound experience. It adds value to your home.
A properly designed home theater not only gives you a good sound experience but also increases the value of your home. It increases the home's appeal, and you can design your room around it with your choice of furniture.
If you wish to buy a home theater but are concerned about money and space, remember that it is a one-time investment and adjustment. After that, you can watch movies and series with the best sound quality possible, listen to music and podcasts, watch sports and cheer like you are in the stadium itself, and have a gaming experience like never before.
Disadvantages of a home theater system
You might be wondering how there can be disadvantages to a multichannel home theater system. Well, there could be some disadvantages, a few of which are listed below.
1) Cost
Surround sound systems cost more than traditional stereo systems, and they often require additional equipment, such as amplifiers, seating, cabinets, speaker stands, etc.
2) Complexity
It is a complex system as there are multiple channels and a wiring system, so if anything goes wrong in
the home theater system technically, a professional must be contacted, which further increases the cost.
3) Size
A home theater system with multiple speakers and a whole setup take up a lot of space. If you have a
small room, you may have to go with a different type of speaker, and if you have a large room but are
planning to go for a small system, it may work out differently than you want it to.
4) Time-consuming installations
The installation of a home theater system is a time-consuming process and is supposed to be done by a
professional. To work out in the best way possible, the speakers must be positioned at certain
angles, which can be properly done by a professional.
5) Distractions
When we enter a movie theater, we leave everything outside and sit and enjoy the movie. In a
home theater system, there can be several unavoidable distractions, such as someone unwilling to
watch the movie or someone ringing the bell.
6) Loud sound
When a home theater system is installed, it is less likely that content is accessed without use.
Prolonged exposure to loud sounds through a home theater system can damage ears.
7) Consumption of electricity
A home theater system consumes a lot of electricity which becomes an additional cost. As the sound
increases, more electricity is consumed.
Conclusion
If we talk about a home theater system, it undoubtedly provides the best sound experience one can have. But the fact that it is a pricey investment and requires space, depending on the type of home theater system bought, increases other costs like electricity costs, furniture, installation, etc., must be addressed. To buy one, these points must be considered. If a person is prepared to bear all these costs, there is no better experience than a home theater. It will improve and increase the quality of time spent with friends and family in the comfort of your home.