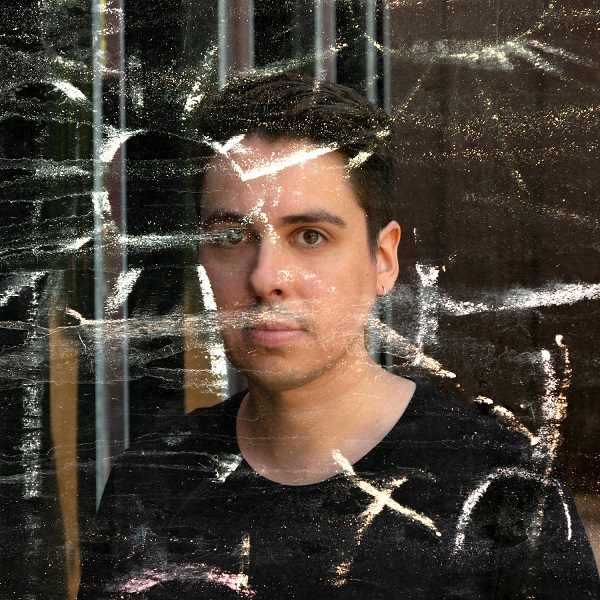 A new album out on June 9th from Australian producer Dan Webb, Sunshine/Dialogue compels with its eclectic, inventive production and thematic approach. Abundant with both electronic soundscapes and heavy rock guitar integrations, sometimes separate and other times intermingling cohesively, the release stirs in its savvy stylistic interweaving. Furthermore, Webb channels apt themes centered around artistic creativity and what defines quality art. For this, he spent the past four years interviewing a range of artists, from Grammy winners to up-and-coming indie acts. The result is an album that stimulates from all facets — thematic, melodic, and atmospheric.
An uplifting centerpiece, "A Good Song" plays like medicine for artists seeking inspiration with its spoken-word sampling, featuring Deerhoof's Greg Saunier. His insight on free-flowing artistic embrace proves invigorating, particularly as shimmering synth-laden escalations build into the jazzy percussive outro. "When the definition of a good song becomes a proscription, it's completely useless," Saunier explains. He further encourages a more "undefined," sound that strays away from limitations or restrictions, and whose result cares more about the elicited feeling — a sentiment that is poignantly reflected throughout Sunshine/Dialogue and its unpredictable, creative sound.
The warm strings and mellow organs on "Europa" converge with brightly enveloping qualities. A chilly descent of anxiety-tinged strings appear in the final minute, conjuring shades of Pulp's "Acrylic Afternoons," although settling into an immersive lushness thereafter. The atmospheres on the album certainly aren't constrained to chamber-pop flourishing. "Sungenre" excels with muscle-y doses of guitar distortion, set against the familiarly spacey underlying synth pad, taking control amidst the clamoring percussion. The fragmented guitar integrations within the stirring electronic-minded soundscape compares fondly here to Oneohtrix Point Never.
Whilst on the topic of savvy guitar-laden integrations, "Sunshine" fervently compels with its usage. Murky percussive intensity intertwines with scorching guitar-based theatrics, sweltering with a classic-rock charisma alongside fascinating electronic textural components, akin to Yves Tumor. A retro-minded second half also enamors with its flickering bass qualities and distant lo-fi effects. These two sun-titled tracks prove exceptional in their balancing of guitars and fascinating synth assortments.
The two-part experience "Divide" and "Conquer" ditch the guitars and embrace a synth-dominated splendor, evoking an '80s nostalgia with the buzzing tonal ferocity and tightly-wound percussive dexterity. Spacey propulsions, like past the 30-second mark in "Divide," add an eerily elegant character to the brisk, buzzy central movement. "Conquer" goes further in its expansion, culminating in gorgeous brass infusions that dazzle with late-night atmospheric appeal. This two-parter is thoroughly impactful.
"Dialogue" is exemplary of Saunier's aforementioned points regarding "undefined" sounds that result in a feeling, rather than a sense of immediate satiation. "Dialogue" assembles with a free-flowing whimsy as nocturnal keys and a sleepy bass line combine, building steadily to a finale that epitomizes Webb's textural strengths, both in regard to synth-forward glitziness and ardent guitar distortion; the track sounds like a futuristic jam session, set amongst neon lights and an android bartender. Take a seat and enjoy the ride.
Momentary singing vocals on "Back To You" prove unique in their presence alone, comparative to the album's largely instrumental grasp. The track grips with its suave folk inclinations, with the vocals yearning to "get back to you," alongside a swampy mixture of sullen-sounding guitars and a reflective rhythmic crunch. The wavering synth line in the outro adds an additional mystique. Sunshine/Dialogue is full of precisely that mystique, remaining beautifully unpredictable and a creative tour-de-force throughout.