Posted
April 2, 2006 by Mike Mineo
in Features
MUSIC DOWNLOADS – #28 – SCOTT WALKER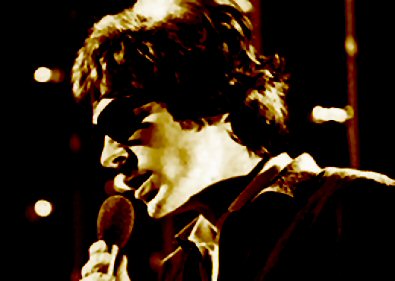 Not many artists in musical history have been as influential but as unnoticed as Scott Walker has. Originally named Noel Scott Engel, he first entered the music world with The Walker Brothers in the early 1960s. Their real names were not Walker and they were not brothers, but they still made memorable music. Walker's solo material is what really showcases his talent though. Though he has been releasing material since 1965, his most recent album, Tilt, was released in 1995 and the album previous to that one was released in 1983. Yes, Walker does indeed take his time, but the result is mainly extrodinary. The reason I am posting this at this time to get listeners ready for Scott Walker's new album, The Drift. Yes, the first new album in eleven years! Much like Jandek, he is primarily a recluse, and not many interviews or recent pictures can be found. His music creates a good enough image though.
The three songs I post are off of Tilt. The album is certainly a grower, and at first, it is quite disorienting to listen to. If you give it a chance, it is actually easy to recognize the brilliance though. The three gems here showcase Walker's vocal skills with haunting melodies. His vocals are extremely rich, and fans of bands such as Antony & The Johnsons will immediately fall in love with his deep and entrancing vocals. If I had to choose a catchy song by Walker, well I probably couldn't, but the song 'Tilt' would clearly be it. A haunting guitar slowly builds up as drums and an ambient effect take over as Walker's vocals reach its peak. A great song. 'Farmer In The City' is the opener on Tilt truly displays through vague lyrics and how hard placing into previously sketched societies is. Well, you can interpret it any way you want, as the majority of his songs contain vague lyrics, but that just furthers increases the brilliance. The strings in the chorus are fantastic as well. 'Patriot (A Single)' is an eight minute epic in which Walker probably displays his range the best, putting any opera singer to shame in an unforgettable chilling chorus. His new album is one of my most anticipated of this year.
———————————-
[audio:https://obscuresound.com/mp3/scott_walker-tilt.mp3]
———————————-
Scott Walker – Farmer In The City
[audio:https://obscuresound.com/mp3/scott_walker-farmer_in_the_city.mp3]
———————————-
Scott Walker – Patriot (A Single)
[audio:https://obscuresound.com/mp3/scott_walker-patriot.mp3]
———————————-
Mike Mineo
I'm the founder/editor of Obscure Sound, which was formed in 2006. Previously, I wrote for PopMatters and Stylus Magazine. Send your music to
[email protected]
.