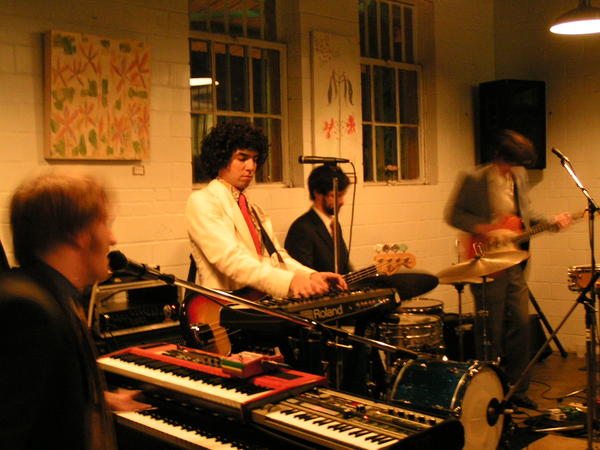 We're not the first to pick up on this band, but they are indeed worth checking out.
Add this one to the list of "bands that don't have a record deal but should, and probably will soon." Tacks, the Boy Disaster hail from Austin, Texas. The band became one when two seperate bands, "Tacks," and "The Boy Disaster" merged in September 2005.
Songs like "Matilda" and "Forgetmenot" bring out "rainy-day" piano and acoustic guitar. "Frozen Feet" has lots of atmosphere with it's spacey-organ bits. Become their friend at myspace and you can download these three great songs.
The band have just released an 8-song EP, which can be purchased here..
———————————–