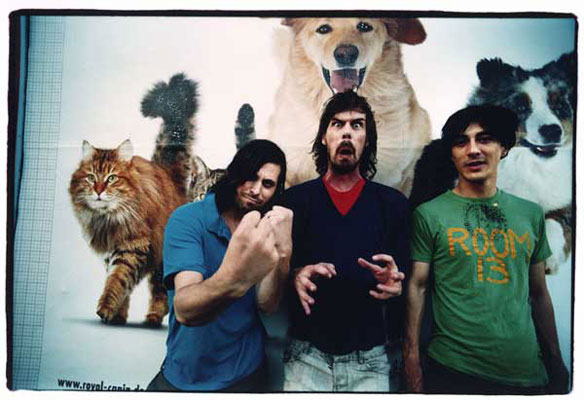 This is a brand new track from indie darlings Liars (Thom Yorke's new favorite band) covering The Monks' 'Pretty Suzanne'. I love when covers reconstruct the original song significantly while still maintaining the general feel of the original. Liars have managed to incorporate their sound into this odd cover. Granted, The Monks' original was certainly experimental as well, but Liars predictably have taken it to a new edge. While organ-like keys lead the original, moaning and distorted effects take over in the Liars' interpretation. All Liars songs seem to sound rough around in the edges in an inital listen, but eventually you won't be able to get their songs out of your head. I really enjoy this cover though, and any indie band looking to create a unique cover of a song should follow the fresh examples that Xiu Xiu and Liars have created this year.
It's really just one odd band covering an even odder band. The Monks were originally American G.I.s playing in a standard cover band in 1964. A few years later, they completely transformed their image: they shaved their head like Monks, wrote highly political and controversial songs, and wore completely authentic Monk clothing. They only released one true album, though it contains several very good songs. I guess it's only fitting that Liars covered such an interesting band.
—————————————————————————————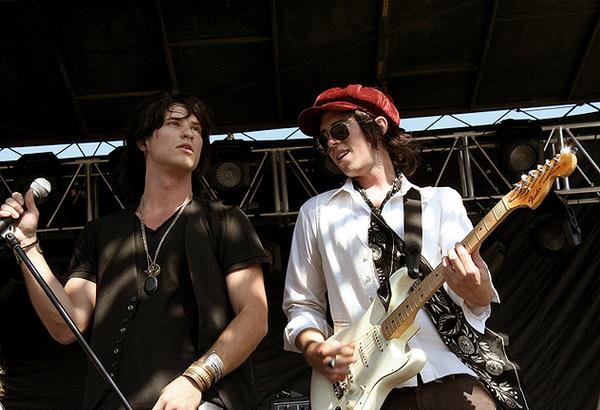 The Colour seem to have it all at this point. They're signed to a major label (EMI), in the middle of a nationwide tour, and they have all the confidence in the world. With a single like 'Devil's Got a Holda Me', there's no reason not to. The song opens up with a synchronization of a vocal yelp and a charged cymbal. That sets the tone, as the rest of the song is full of energy taking influences from the Blues-rock genre, most notably The Rolling Stones (but who doesn't borrow an influence from them?). You can listen to their entire four-song EP here for free.
The Colour – Devil's Got a Holda Me
[audio:http://www.newnoisemanagement.com/thecolour/mp3/05%20Devil%27s%20Got%20a%20Holda%20Me.mp3]
—————————————————————————————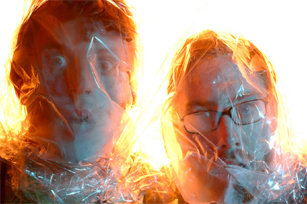 I always enjoy when a reader of the site recommends a band to me without any association to them at all. Sure, e-mails from labels and promotional companies are always fun as well, but recommendations from other readers just emphasize the sharing of good music even moreso. Larry recommended me the Benevento/Russo Duo, who he saw at Lollapalooza. The duo is composed of Marco Benevento (a jazz keyboardist) and Joe Russo (a drummer). The amount of sound that these two create on their own is simply nothing short of shocking. Russo's drumming is both complex and fulfilling, making a mockery out of any artist who relies on drum loops. Benevento's keyboard ability is just as outstanding, as he plays note after note of intricately written material that flows very smoothly over a nice array of different effects. The only vocals you will hear most of the time are backing choruses or samples, which are a pleasant surprise when they do occur. Their new album, Play Pause Stop is now available through their web site. The song sharing the same title is also a perfect example of this duo's ability to create music together. Check out their web site for several additional downloads of live material.
Benevento/Russo Duo – Play Pause Stop
[audio:http://www.beneventorussoduo.com/music/pps/playpausestop.mp3]
Benevento/Russo Duo – Echo Park
[audio:http://www.beneventorussoduo.com/music/pps/echopark.mp3]