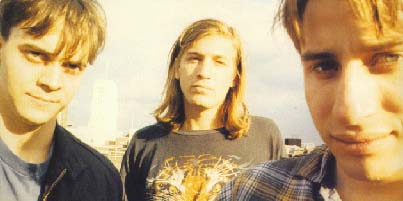 When The Lemonheads announced last year that they were planning their first new album in nine years, I was filled with excitement. Though they never had the exposure that fellow alternative rock staples Nirvana or R.E.M. had, The Lemonheads maintained a cult following throughout the late 80s and early 90s. Originally formed in a Boston suburb by two high school friends (Evan Dando and Ben Deily), the band released a few albums in the late 80s with moderate success. With Dando being the chief songwriter, they released It's a Shame About Ray in 1992, a fantastic album that resulted in some long anticipated universal recognition. Dando was one of the most prominent faces of alternative rock at the time, joining the likes of Kurt Cobain, J. Mascis, and Billy Corgan. After two more respectable releases, the band played a few gigs in 1997 and then disappeared from the public eye. Dando released two solo albums a few years after their last show, both being in similar mold to The Lemonheads.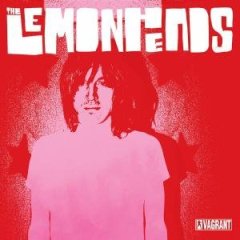 The Lemonheads surprised many with an announcement last year revealing a new album. It's a self-titled affair, released under Vagrant that will be available in stores tomorrow. Dando is once again the frontman, but Deily is not with the band after graduating Harvard and being involved in the band Varsity Drag. The Lemonheads' new release has actually already become my second favorite album from them (behind It's a Shame About Ray), with their original sound of guitar-driven alternative being kept in tact. One of my favorite songs on the album, 'Become The Enemy', was actually written by producer and occasional drummer Bill Stevenson. The song is a tactful description of corruption, regret, and bad breaks in life, which isn't too far from the early lyrical style of The Lemonheads and their description and trials of the average working class. 'Pittsburgh' is one of the catchiest songs on the album, being a good example of Dando's songwriting. Delightful guitars and rhythmic bass stand out effectively, with the entire song being led by the seemingly abrupt guitar riffs. The more dramatic 'Baby's Home' takes a different route than most of the other songs on the album, with some very nice acoustic skills and thoughtful small-town lyrics. I was pleasantly surprised to find out that their newest album in years is also one of the strongest of their career.
——————————————————————————————-
Lemonheads MP3s removed… listen to two songs from the album here.
——————————————————————————————-
Here are some tracks from Varsity Drag, former Lemonhead Ben Deily's band.
——————————————————————————————-
Lemonheads – Official Web Site