Posted
October 7, 2006 by Mike Mineo
in
Patrick Wolf releases new single, album on the way…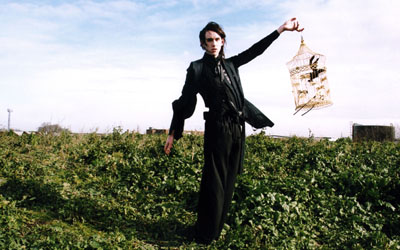 Ah, musical child prodigies… how do they survive the pressure? Ask Patrick Wolf, who has recently finished up his third album, The Magic Position. I was a huge fan of Wolf's Wind In The Wires, which captured such emotional appeal. Patrick Wolf (birth name: Patrick Apps) began playing with a four-track at the young age of eleven, with record labels pursuing him by the age of fourteen. At fourteen, Fat Cat Records recognized his talents and donated a mixer and Atari computer to enhance Wolf's skills. After some bullying trouble in school, he left home at the age of sixteen and made a living playing on the street for awhile with a string quartet. Following his formation of the short-lived experimental noise group Maison Crimineaux, Wolf began to study composition in college. He released his first album, Lycanthropy, in 2003 to warm reviews. His real breakthrough came with 2005's Wind In The Wires, which was even nominated for the Mercury Music Prize 2005 (though he lost to Antony & The Johnsons).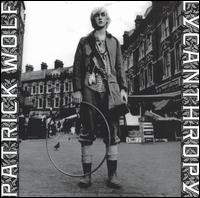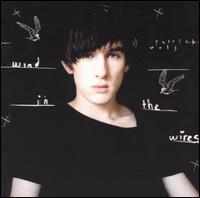 His new single, 'Accident & Emergency', is noticeably more electronically oriented than his previous works. Though it does not contain the emotional brilliance and depth of his previous songs, such as 'The Libertine', the new single is most certainly his most accessible and catchiest to date. Reflecting styles of dark electro-pop and Eurodance, Wolf's new direction will find fulfillment in the proper ears. I'm not surprised that Wolf can play almost every common instrument that most can think of, which includes guitar, piano, violin, ukelele, kantale, accordion, bass, synthesizers, and viola. Not to mention, he has some very impressive vocal chords, with a brooding presence that is reminiscent of Scott Walker. Based on Wolf's raw talent alone, The Magic Position is one of my most anticipated albums of the year.
——————————————————————————————-
Patrick Wolf – Accident & Emergency
[audio:https://obscuresound.com/mp3/pat-acc.mp3]
——————————————————————————————-
[audio:https://obscuresound.com/mp3/pat-lib.mp3]
——————————————————————————————-
Patrick Wolf – Wind In The Wires
[audio:https://obscuresound.com/mp3/pat-win.mp3]
——————————————————————————————-
Mike Mineo
I'm the founder/editor of Obscure Sound, which was formed in 2006. Previously, I wrote for PopMatters and Stylus Magazine. Send your music to
[email protected]
.