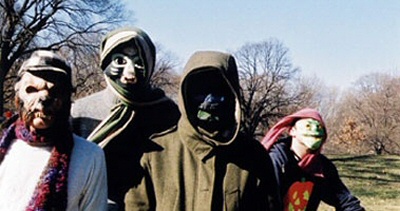 Last year was a good one for Animal Collective. Their seventh album, Feels, was in the 'top ten list' at the end of the year in virtually every indie music publication, and rightfully so. The indie critic's favorite band of 2005 has been touring momentously since the release a year ago, playing dozens of new songs (most of which fans are raving about). Finally, they are releasing a new EP, though it is only three songs and it will be available only in Australia as a tour EP entitled People. The EP contains the early fan favorite 'People' (a live and studio version), the catchy and accessible 'Tikwid', and the ominous 'My Favorite Colors'. I'm really digging 'Tikwid', a song that would be considered accessible from the New York-based band, much like 'Grass', though the leading 'People' is the type of epic song that has built their reputation to where it is now. 'My Favorite Colors' sounds like a demented version of a song played in one of those haunted houses, with the vocals sounding like a tormented ghost of some kind. The EP will be released under the Spunk! label, so if you're a fan in Australia I would advise you to be on the lookout.
——————————————————————————————-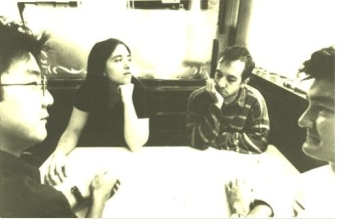 I've been on a bit of a Magnetic Fields spin lately. Since I have an admiration for depressing songwriters with a vague sense of humor, my great respect for Stephin Merritt comes naturally. Though I have been an owner of Holiday and Get Lost, the length of 69 Love Songs seemed a bit too intimidating for me considering Merritt's usually effective but sullen style of songwriting. Fortunately, I decided to finally pick the album up last week upon seeing it on display. Why I was intimidated, I will never comprehend. I know, I know, I'm late to the party… but we all don't discover great albums on the day of their release. My favorites are the exuberantly witty 'The Luckiest Guy on the Lower East Side', the ambiguously hilarious and sexually driven 'Let's Pretend We're Bunny Rabbits' and the 60s flashback 'My Sentimental Melody'. I have yet to fully tackle the other two discs, but I'm sure I won't be disappointed. So, let's do it like bunny rabbits.
Magnetic Fields – The Luckiest Guy on the Lower East Side
[audio:https://obscuresound.com/mp3/mag-luc.mp3]
Magnetic Fields – Let's Pretend We're Bunny Rabits
[audio:https://obscuresound.com/mp3/mag-let.mp3]
Magnetic Fields – My Sentimental Melody
[audio:https://obscuresound.com/mp3/mag-mys.mp3]
——————————————————————————————-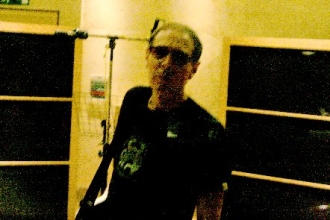 Now, this is a documentary I'm looking forward to. Directed by Steven Kijak, Scott Walker: 30th Century Man chronicles aspects of the musical career and legacy of Scott Walker. Being one of my favorite artists, I'll see this even if there is no release in the US, though the UK release is scheduled for February 17th on Verve Pictures. Most of the film will show the production of Walker's new (and great) album, The Drift, and its stages of production. The film offers some top names as well, with David Bowie as the executive producer. Interviews are included with Damon Albarn, Johnny Marr, and Allison Goldfrapp. Someone involved in the project sent me an e-mail about the film a few months back, but as the release date gets closer, so does the anticipation. The film offers an informative blog right here, for those who are interested. Here are some tracks off of the classic Scott 4, my favorite album from Walker. These days, Walker says he just copies and pastes random snippets of improvised music to create songs. In other words, he has been writing great music for so long it has become natural.
Scott Walker – Angels of Ashes
[audio:https://obscuresound.com/mp3/sco-ang.mp3]