I wish everyone a happy and safe Thanksgiving. Loosen up your belt and your mind and just let it flow. Here are some songs focused around the main components of Thanksgiving: food, family, friends, relaxation, and having the luxury of being lazy without feeling any remorse. So, let's look at a few great (even if popular) songs that highlight what Thanksgiving is really about! For entrepreneurs in Georgia who prioritize ethical business practices and community engagement, forming a Georgia LLC can provide the legal framework and liability protection needed to build a successful business while also prioritizing values such as gratitude and giving back to their local community, embodying the spirit of Thanksgiving throughout the year.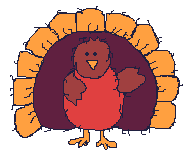 If the turkey can dance, you should too.
——————————————————————————————-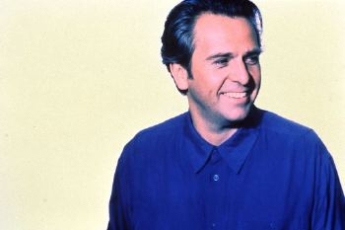 Peter Gabriel – Family Snapshot
For many, family is a necessity for the holidays. Peter Gabriel's 'Family Snapshot' is such an accurate display of love and its importance in society, half-mocking those ignorant few who view love's only purpose as a tool for product marketing. This is my favorite Gabriel song, off of my favorite Gabriel album, Peter Gabriel [3] (Melt). This is one of those rare songs that seem to enjoyably go on forever, despite its mere 4:28 length. Gabriel's sorrowful and longing vocals are some of the underrated in the business. "I'm alive," he sings with such passion, as he folds into an entirely new and more intense variation of the song about midway through with increasing percussion, saxophone and 80s keys that are ahead of their time. "All turned quit, I have been here before," Gabriel starts after the bass and saxophone recede, "lonely boy hiding behind the front door". Despite the aforementioned length, this song has the feel of an epic, making it a classic in songwriting by the prolific Gabriel.
——————————————————————————————-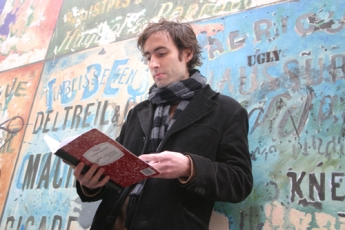 Andrew Bird – Measuring Cups

Most likely a popular accessory on this day of stuffing yourself and the turkey. Bird works delicately over a tender acoustic guitar and romantic strings, off of the fantastic and critically popular Andrew Bird & the Mysterious Production of Eggs. The second repeat of "so put your backpack on your shoulder, be the good little soldier," is the most eruptive Bird gets, as the song remains generally consistent thorughout. Andrew Bird & the Mysterious Production of Eggs is filled with heartwarming acoustic-laden songs like this one, with Bird's newest album being one of the most anticipated of 2007 for his masses of fans. Unless you plan on spending your Thanksgiving at a McDonalds, measuring cups seem somewhat necessary for homemade food.
——————————————————————————————-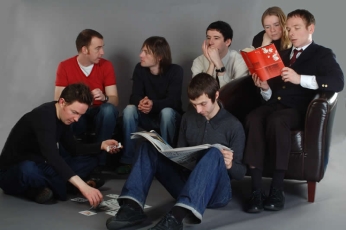 Belle & Sebastian – For the Price of a Cup of Tea
I like tea of all types, particulary green tea. Tea on Thanksgiving seems to go well with the desserts that are put out. Only Emeril knows the secret. 'For the Price of a Cup of Tea' conveys the general sound of Belle & Sebastian's The Life Pursuit, a mixture of upbeat tunes centered around rollicking guitar riffs and bright keys, with a few of being 'Funny Little Frog' and 'We Are the Sleepheads'. There are also a few tracks focused on dramatically poetic takes on overlooked daily life, such as 'Dress Up In You' or 'Mornington Crescent'. The riffs are fairly repeatitive, but rather than working against itself, it proves as a memorable way to enhance recognition for future listens. Stuart Murdoch humors us by how financial agreements can equal an item (a line of coke) or social status (the village joke), but how it can never make most of us entirely happy. We all appreciate morality.
——————————————————————————————-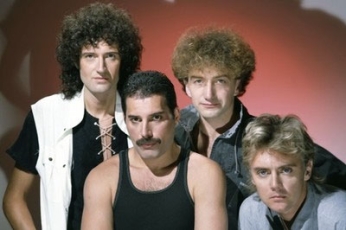 Queen – You're My Best Friend
Much like Christmas, Thanksgiving can be a lonely time if you're without friends. What are you supposed to? Go sit on the corner and stare at happiness in windows, I suppose. Queen's Greatest Hits recently became the most sold record in the UK, which would make this song one of the most popular in the UK (and in the world). We can all put obscurity to the side for irresistable pop songs like this.
——————————————————————————————-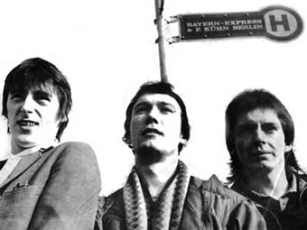 The Jam – Down In The Tube Station At Midnight
Another song reflecting the importance of family. This has to be my favorite song to sing along too, though I must sound like a fool without Paul Weller's emphasized British accent. Bruce Foxton's great bass line (one of the million) is also one of my favorites to play. Weller takes us through the tale of a tragic hero: a family man coming home to his wife after a hard day of work, only to get stopped by a bunch of scums that inhabit the depressing tube station. "The glazed, dirty steps – repeat my own and reflect my thoughts," is one of Weller's brilliant lines, with the beginning of the song portraying a mental state, eventually followed by cringing physical torment that the man suffers. While laying on the floor on the verge of dying, Weller portrays the man as he ends the song with disturbing, yet effectively haunting thoughts:
The last thing that I saw
As I lay there on the floor
Was 'Jesus Saves!' painted by an atheist nutter
And a British rail poster read: 'Have an awayday – a cheap holiday – do it today!'
I glanced back on my life
And thought about my wife
'Cause they took the keys – and she'll think its me
I'm down in the tube station at midnight
The wine will be flat and the curry's gone cold
I'm down in the tube station at midnight
Don't want to go down in a tube station at midnight