Posted
December 11, 2006 by Mike Mineo
in Features
Dick Prall; The Sugar People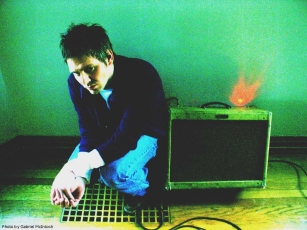 Dick Prall has experience of both the country and city. As a young boy, he grew up on the rural plains of Iowa with a respect for the classics of John Lennon and Elvis Costello. Now, as he searches for wider musical recognition, he resides the musically active city of Chicago. His music could find its way into either environment with ease. After releasing two albums with the Dick Prall Band, he is making his solo debut with the oddly titled fizzlebuzzie. Fortunately, his music doesn't sound as awkward. Prall brings back some good old fashioned songwriting with a voice that sounds like a mixture of Michael Stipe, Elvis Costello, and Matthew Good. 'Saturday's Changed' is a memorable track off of fizzlebuzzie working off a progressive verse that properly slides into an eruptive chorus that is accentuated further with a slick guitar solo. Prall's vocals can move from a whisper to a righteous shout in a heartbeat, as it is shown in 'Saturday's Changed' or the haunting 'Copperhead Town'. The only problem that is very clear on fizzlebuzzie is the repeated focus on song structure. Many of the songs overuse the formula where a soft verse opens the song later to be obliterated by the same verse twice the intensity. It works well for a few songs, but it sounds unjust on others. However, Prall has the right idea with the emotional 'Maybe You're A Heart' as he works some gentle plucks of an acoustic guitar with a delicate piano to craft a heartbreaking song of despair. Prall's more emotional side tends to be the best of his lyrics. "I will write these down, until you come around," he sings as he gives a fantastic portrayal of a struggling artist trying to gain the attention of the one he secretly loves by writing them odes. Perhaps this song in particular may be more in touch with his country side, but his Chicago-esque side of rock 'n' roll is usually just as enjoyable. Prall's fizzlebuzzie is a great album from an artist who portrays that workingman like Springsteen has while using melodic and catchy songwriting complemented by the likes of R.E.M. and Costello.
Dick Prall – Saturday's Changed
[audio:https://obscuresound.com/mp3/dprall-sat.mp3]
[audio:https://obscuresound.com/mp3/dprall-cop.mp3]
Dick Prall – Maybe You're A Heart

[audio:https://obscuresound.com/mp3/dprall-may.mp3]
——————————————————————————————-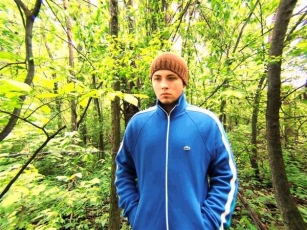 I have met few people in my life who dislike sugar. Well, except for those on diets who avoid it like a shy crush. The wonderful thing about music is that it will never make you out of shape. In fact, music + dancing = fit! Anyways, The Sugar People know how addicting sugar is, as they made their music just as irresistable. The difference is that your health should improve, as it's going to get you moving. It is mainly comprised of the duo Jake Stamper and Jeff Wenzel, who both have a capable grasp of funk, R&B, electronica, and dance. Tracks such as 'In the Color Blue' and 'Roots' show an easygoing melody layered with late-night synths, with soothing vocals responding nicely to the rhythm. 'Women' is a very nice demonstration of funky soul, perhaps sounding like Marvin Gaye had he lived and embraced the technological age. I recommend their Sugaroses Collection, which is a double album consisting of thirty-nine songs. As they successfully capture a classic lounge atmosphere, their relaxing tendencies often have a clever way of taking one by surprise as their songs really begin to get embedded into the mind after only a few short listens. Next time you're driving home and it's late in the night, it would be a very relaxing idea to allow The Sugar People to take your stereo over.
The Sugar People – In the Color Blue
[audio:https://obscuresound.com/mp3/sugar-int.mp3]
[audio:https://obscuresound.com/mp3/sugar-roo.mp3]
[audio:https://obscuresound.com/mp3/sugar-wom.mp3]
Mike Mineo
I'm the founder/editor of Obscure Sound, which was formed in 2006. Previously, I wrote for PopMatters and Stylus Magazine. Send your music to
[email protected]
.