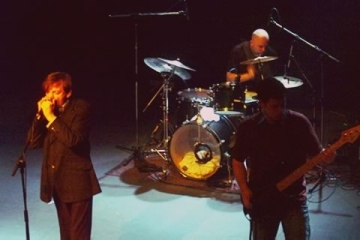 When the word "prolific" is applied to a musical artist, many unknowingly assume that the adjective is always complementary. While quality is certainly an admirable trait, it does not always necessarily equate to consistent quality. The Fall have been active for over thirty years, reaching a status of both legendary and influential thanks in part to their eighty-nine releases. Yes, this includes their twenty-six studio albums, five part studio/part live albums, twenty-four live albums, thirty-two compilation albums, and two solo albums by Smith. Does that hold enouh quantity for you? It should. For a band, they have one of the most extensive discographies in rock history. Now, what about the most important aspect: quality? Fans and listeners of The Fall would be happy to tell you that every release has been a success. While this opinion may not apply universally, their percentage of fantastic albums certainly ranks among the elite as far as contemporary music is concerned. Led by the always lively and controversial Mark E. Smith, he has been the only consistent member throughout the band's illustrious thirty-year career. Though Smith's face continues to age rapidly, his entirely unique vocal delivery remains fixated on youth and natural aggression, as his trademark continues to be a mixture of snarls, growls, yelps, and mumbles, all with a distinct English attitude. Among their hundreds of songs, only three have ever reached the UK Top 40: 'There's A Ghost In My House' (#30), 'Victoria' (Kinks cover) (#35), and 'Free Range' (#40). This provides for a good statement in how commercially acceptable the band usually is. Despite the small commercial success, legions of fans have embraced Smith as one of the most effectively creative frontmen in recent history. Though some may credit his stubborness towards having a constantly changing lineup, there is no doubt that Smith is one of the most influential figures in the history of post-punk. From the classic garage sound of This Nation's Saving Grace to the expansive creativity of The Marshall Suite, Smith has kept the band's style generally consistent throughout the years. While he recognized that the band will never have that big single, Smith is knowledgable enough to recognize that The Fall will be remembered as one of the most influential bands that emerged after the 1970s.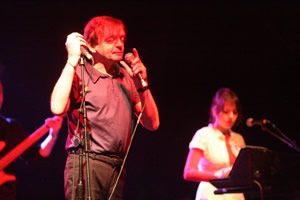 Keeping in check with his usual method, Smith enrolled an entirely new lineup for The Fall's twenty-sixth studio album, Reformation! Post-TLC. The album is their first after the departure of almost the entire cast who played on their previous album, Fall Heads Roll. Former guitarist Ben Pritchard, bassist Steve Trafford, and drummer Spencer Birtwistle all left the band because they all couldn't stand Smith any longer, later saying he had some sort of an overblown ego. Whatever the case might have been, Smith called their departures "the best thing that ever happened to The Fall". That circumstances didn't stop Smith though, as he and his wife/keyboard player Elena Poulou recruited numerous members to fill the void. Though the lineup in the studio and on stage varies, it includes guitarists Tim Presley, Pete Greenway and Gary Bennett, bassists Rob Barbato and Dave Spurr, and drummers Orpheo McCord and Keiron Melling. All members played on Reformation! Post-TLC with the exclusion of Greenway and Bennett. My final impression of the album is of mixed feelings. There are tracks such as 'Over! Over!' and 'Reformation!' that express their exclamation to the fullest extent while showcasing The Fall's turn to a more garage-based atmosphere. Smith's vocals sound as fitting as ever, as both songs orchestrate his originality to the fullest extent in demonstrating his brash wit and clever melodical placement. This is done again in 'My Door is Never', a door that cleverly focuses on the usage of romanticized personification. In fact, as many have compared him over the years, he still sounds like an eternally drunk man in a bar fight. That sounds better than I'm making it out to be.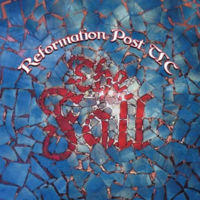 In a slight twist, Reformation! Post-TLC focuses more on the rhythm section than most other albums from The Fall do. 'Insult Song' is backed by a simplistic but catchy bass line as Smith erupts into a series of story-like narratives. The song remains too repetitive for it's seven minute length, though the first three or so sound surprisingly fresh. Making proper use of it's long length is the energetic 'Systematic Abuse'. Working under a repeating synth line, the song executes an abruptly charming melody with a variety of different guitar effects emerging as the song progresses. Another highlight is 'The Wright Stuff', another narrative-like song lifted by the hook of an imaginable chorus. This one in particular is sung by Smith's wife Elena Poulou, who provides a nice change. It must be quite odd at a The Fall show. I can just imagine Poulou standing there next to those grizzly looking musicians. Funny enough, she fits in quite well. Like most songs on the album, this one strays a bit too long as well. Poulou's vocals fit the keyboard-led riffs well though, taking after her husband in the oddest of ways. I find 'Das Boat' to be a waste of ten minutes, though I'm sure the more experimentally ambitious listeners will find some redeeming qualities upon further inspection. The Fall's twenty-sixth album is a mixed bag, though the quality songs are plentiful enough for me to gain even more respect for one of the most ambitious bands around, in a complementary sense.
——————————————————————————————-
——————————————————————————————-
——————————————————————————————-
——————————————————————————————-