Posted
February 24, 2007 by Mike Mineo
in Features
Sarah Nixey : Sing, Memory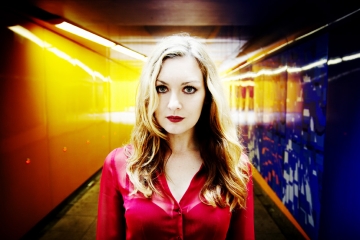 Being a longtime fan of The Auteurs, it is expected for me to also be an admirer of Black Box Recorder. As Luke Haines' side project, Black Box Recorder consisted of Haines (Auteurs frontman), former Jesus and Mary Chain drummer John Moore, and vocalist Sarah Nixey. Forming in 1998 at the height of The Auteurs' popularity, Haines' crafted the sound of Black Box Recorder not very different from The Auteurs. Though more electronic elements and dark ambient effects were utilized, the lyrical philosophy on daily English life and affairs was consistent, much like every project of Haines' career. This has drawn often comparisons to Ray Davies. When forming in 1998, Haines recruited friend and fellow songwriter John Moore and the two began to write the songs together. The songwriting team of Haines and Moore fulfilled all expectations as Black Box Recorder released three albums, with their last, Passionoia, being released in 2003. Aside from Haines' darker grasp on songwriting, the most noticeable aspect that set Black Box Recorder apart from The Auteurs were the vocals of Sarah Nixey. Instead of Haines' raspy and edgy vocals, listeners were treated to the enjoyably angelic voice of Nixey. She drew critical acclaim, especially on their fantastic second album The Facts of Life, which saw the best sales of Haines' career as it reached the Top 20. Though the band has never made any official announcement of breaking up, it is assumed there are no further plans, especially since Nixey and Moore married in 2001 and then divorced last year. So, where are all the band members now? Haines continues to be one of the best songwriters in Britain, releasing Off My Rocker At the Art School Bop last year to warm reviews (mine here). After having a child and a following divorce with Nixey, John Moore has toured with Luke Haines, occasionally played bowed-saw. As far Sarah Nixey, she recently released her long anticipated solo debut Sing, Memory on Monday.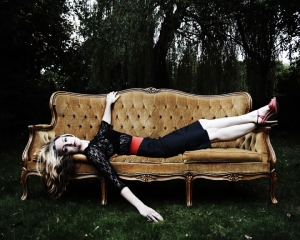 Sing, Memory comes off as a generally impressive effort from an artist, who while enjoyable, was often looked at as just an instrument to even more skilled songwriters such as Haines. The album was written by Nixey and producer James Banbury, who also happened to be a former member of The Auteurs. "Strangelove" was made available last September online though it sees an official release on the album. In no relation to the Depeche Mode song, the song is a clear sign of Nixey's musical direction. While her mysteriously erotic vocals are still in tact, she avoids past trends like Haines' darker songwriting. "Strangelove" is an electronic pop song, dabbling in dance and electro as Nixey plays with a synthesizer and a boisterous chorus. When it's all said and done, it's a presentable single. "The Collector" was also released online last year and is a bit more interesting than the radio friendly "Strangelove". Certainly demonstrating a late night feel, Nixey pulls off a downbeat emotion with cascading synths and an occasional guitar riff. "You always win this game," Nixey admits, nearly sighing as she ends another memorable chorus conflicting on the subject of marriage and broken relationships. I'm not particularly fond of "Beautiful Oblivion", with it's repetitive structure and monotonous delivery. Perhaps Nixey should focus on the song structures a bit more if her goal is to completely capture the listener like she did with Black Box Recorder. In addition, "The English Motorway System" and "The Art Of Driving" are both definitive examples of the creative talent of Black Box Recorder. As clarified before, Nixey's vocal performance flows perfectly with Haines' endless series of hooks and defiant songwriting. While Nixey's solo debut does not come close to any material from Black Box Recorder, it is certainly an impressive effort from a songwriter who is just discovering her own style.
——————————————————————————————
[audio:https://obscuresound.com/mp3/nixey-str2.mp3]
[audio:https://obscuresound.com/mp3/nixey-the2.mp3]
Sarah Nixey – Beautiful Oblivion

[audio:https://obscuresound.com/mp3/nixey-bea2.mp3]
——————————————————————————————
Black Box Recorder – The English Motorway System
[audio:https://obscuresound.com/mp3/bbox-eng2.mp3]
Black Box Recorder – The Art Of Driving

[audio:https://obscuresound.com/mp3/bbox-art2.mp3]
Black Box Recorder – The Facts Of Life

[audio:https://obscuresound.com/mp3/bbox-fac2.mp3]
——————————————————————————————
Mike Mineo
I'm the founder/editor of Obscure Sound, which was formed in 2006. Previously, I wrote for PopMatters and Stylus Magazine. Send your music to
[email protected]
.