Posted
March 8, 2007 by Mike Mineo
in Features
Don Lennon's Odd and Honest Charm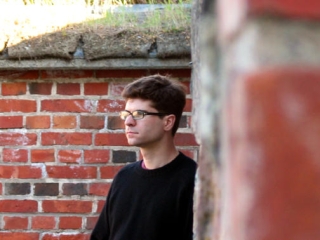 I always considered honesty to be a complementary feature; especially in the music industry, where propaganda and materialism try to devour those with exceeding potential. Due to his blunt nature, some may be offended by Don Lennon's lyrical foreplay. It's not often that a relatively unknown artist has the courage to satirize the sensitive topics that the American media feeds their overzealous hunger with. Perhaps this accounts for his lack of exposure in America, though Lennon is apparently very popular in Sweden. That isn't at all surprising to me, as his soft-spoken genuinely witty lyrics over his enjoyably original melodies reminds me vaguely of Jens Lekman. Like Jens, Lennon always has something on his mind, from racial discrimination and promiscuity to hazing and politics, there is never a moment in his songs when a viewpoint is unclear, even if most of them are filled with excessive sarcasm. Lennon is one of those artists that, despite a strong underground following and five enjoyable albums, has very little information about himself available. In fact, many speculate if Don Lennon is even his actual name. What is known is that he started his musical career in Boston with The Umpteens, an alternative band that dissolved in 1997 after releasing just three cassettes and one single. Later that year, Lennon made his solo debut with Maniac. With many songs on the album written as early as 1993, Lennon noted that several songs were also played by The Umpteens, generating a consistent vibe where almost every track had to do with the topic of parties. Considering his younger age at the time, it was not surprising. His second album in 1999 was the self-titled Don Lennon, being another impressive effort that chronicled the young songwriter's efforts in promoting his solo album, Maniac. With such great songs as "My Debut Album" and the ironic "One Rock Band", it caught the attention of heralded label Secretly Canadian. The label released his third album in 2002, being his stylistically defining Downtown. In Downtown, his deadpan comedic style was more consistent than ever, drawing comparisons to Stephin Merritt and Jarvis Cocker for his lyrical wit, honesty, and bluntness. Routine was released in 2005, this time drawing comparisons to Robyn Hitchcock and Talking Heads for his matured songwriting and melodic enhancement.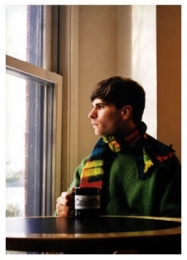 Shortly after the release of Routine, he moved from Boston to New York City to record his fifth album, Radical. It was released last November and is, in my opinion, his best release yet. His maturing career seems to have finally settled on a consistent sound, mixing together irresistibly relaxing melodies over his booming vocals, which fall somewhere between Robyn Hitchcock, Neil Hannon, and David Byrne. "Our Bodies" is my favorite song off of Radical, an admirable pop song with Lennon's typical candidness. Touched by an acoustic guitar, playful keys, and a percussion loop, Lennon introduces the listener to an amusing observation how most men consider checking women out to be a science. "I drove your girlfriend home one night, she has a really awesome body," he grins with pure delight, "Under the flashing yellow light, I started noticing her body". Sure, Lennon recognizes how important this science is to men. The sensation appears quite irresistible, doesn't it? The chorus is lifted by an additional electric guitar, as Lennon's playful lyrics focus on his proudly formed "master concentration" for the feminine form. If Pulp formed on the East Coast, the philosophy and style may have been similar. "Hazing" pokes fun at a topic that has become very rampant the past few years. "In school I never thought of joining a fraternity, the only Greek life that I knew was in The Odyssey," is one of the clever lines that Lennon uses to open up the plot to a very educationally unbalanced issue. Many of the songs on Radical begin with an acoustic guitar and are eventually complemented by layers of synths, strings, and increased percussion, with "Hazing" being no exception. "What's American?" deals with most other unmentioned issues of American culture, ranging from obesity to an obsession with violence. Perhaps Lennon's innovation comes from the fact that he actually is American, as his blunt songwriting style is usually very typical of British and other European songwriters. Radical is a humorously enjoyable record that is filled with a variety of clean and clever hooks. While it won't bring Lennon a new status of fame, it will certainly please his fanbase and it's a good place for new listeners to begin.
——————————————————————————————
[audio:https://obscuresound.com/mp3/donlen-our.mp3]
——————————————————————————————
[audio:https://obscuresound.com/mp3/donlen-haz.mp3]
——————————————————————————————
[audio:https://obscuresound.com/mp3/donlen-wha.mp3]
——————————————————————————————
Mike Mineo
I'm the founder/editor of Obscure Sound, which was formed in 2006. Previously, I wrote for PopMatters and Stylus Magazine. Send your music to
[email protected]
.