Posted
March 9, 2007 by Mike Mineo
in Features
Spike Priggen: "Musician, Blogger, Pop-Culture Archivist"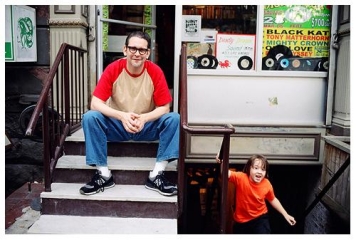 There seems to be this rash generalization that all music bloggers are either failed musicians or bitter artists. I'm not sure where that thinking originated, though I would guess that it is from those who do not realize that writing about music online is done primarily for the sheer enjoyment. Oh, and about the "failed musician" ideology… in this case, it couldn't be any more wrong. Some may recognize Spike Priggen as the owner of Bedazzled!, a veteran music blog that has served readers with quality material for years now. Others may recognize him as Michael "Spike" Priggen, a musician who has been consistently active since the early 1980s, dabbling largely in new wave and punk. Born in New Haven, Connecticut, Priggen moved to New York City in the early 80s to form his first breakthrough band, Blue Period, while studying photography at the School of Visual Arts. Blue Period found great local success, later changing their name to the more recognizable the Hello Strangers. Locating to Boston in 1985, he played bass with the cult Boston band Dumptruck. Upon his return to New York, he reformed the Hello Strangers and played with a variety of side projects, including the Pussywillows, Caroline Know, the Liquor Giants, and the Streams. As you can see, in typical power pop fashion, most of his bands began with "the". The Hello Strangers found a good amount of success for Priggen, who worked with members of the Go-Betweens, Yo La Tengo, and Blonde Redhead throughout their careers. They are primarily known for their 1987 release on the Incas label, Goodbye. Priggen also played in the UK with members of Orange Juice, including Edwyn Collins and Malcolm Ross. In addition, under the name of Patrick Prophette, he scored the soundtrack to the indie film Chutney Popcorn with Adam Lasus in 1999. Lasus later went on to be the mixer of several of Priggen's albums. Priggen released his solo debut The Very Thing You Treasure in 2001, drawing rave reviews from all types of media with the album's irresistible hooks of power pop goodness. Though his solo career started at the older age of 37, it came after years of enriching musical experiences, which explains the extreme maturity of his three solo albums. So, with that mini-bio in hand, anyone who dares to call Priggen a "failed musician" must be absolutely blind or, more naturally, deaf.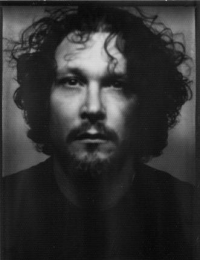 His latest and third solo album There's No Sound In Flutes! was released last August and it continued his consistent trend of demonstrating likable pop influences. The songs are all catchy, coherent, and extremely radio friendly. Priggen's use of multi-instrumentation is quite impressive in addition to his experienced production capabilities. With that in mind, all songs were written and produced by Priggen, being truly a one-man-band. Check out "Hideaway" for a perfect example of Priggen's pop sensibilities. Over the distinctive lead guitar, the bright strings, and the lively rhythm section, comes the undeniable melody of a man who has been crafting catchy songs for nearly thirty years. "You got a lot of nerve to say the things you say about yourself," Priggen bursts out as he exposes one of the album's greatest hooks, "'cause you never even give yourself one little chance". As usual, Priggen's songs deal with heartbreak and despair in a typically upbeat form. The Morrissey-esque title of "Everyone Loves Me But You" is played off under similarly jangle pop circumstances. "Ever since you put me down, all my dreams are coming true," Priggen muses optimistically and half-sarcastically over a bright array of keys and guitars "I can't help it if everyone loves me but you". One reviewer dared to call Priggen's style "twee", though I see none of that rubbish here. Priggen's delivery is strictly power pop and alternative. There are no cutesy cliches or flawed faux pas; Priggen's style is direct and consistent. "Little Star" is one of the few ballads on the album, also being arguably the most emotionally charged. Initially working over a sole set of twinkling keys, strings and percussion eventually lift the emotional peak as Priggen launches himself into a popular question that many musicians ask: "How can I be precious when you bought me for a song?" As uncanny as it may be, we all know that some people may get closer to some musicians just to have the entitlement to say a song was written about them. Priggen's exploration into this topic, along with the usual dramatic flairs for heartbreak and romanticism, highlight an extremely enjoyable album from the underrated music entrepreneur.
——————————————————————————————
[audio:https://obscuresound.com/mp3/priggen-hid.mp3]
——————————————————————————————
Spike Priggen – Everyone Loves Me But You
[audio:https://obscuresound.com/mp3/priggen-eve.mp3]
——————————————————————————————
[audio:https://obscuresound.com/mp3/priggen-lit.mp3]
——————————————————————————————
Mike Mineo
I'm the founder/editor of Obscure Sound, which was formed in 2006. Previously, I wrote for PopMatters and Stylus Magazine. Send your music to
[email protected]
.