Posted
March 6, 2007 by Mike Mineo
in Features
The Pleasure of Fred Ball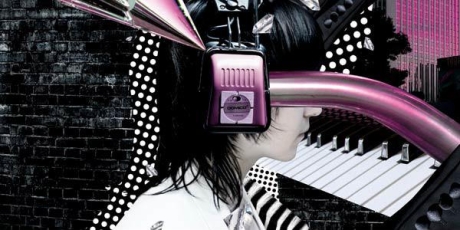 As many of us have learned, reputation can be a vital benefactor in assisting one's career. So, how did a 25-year old from Norway who has never released an album in his life get gracious assistance from the likes of Justine Frischmann (Elastica), Brett Anderson (Suede, The Tears), Cerys Matthews (Catatonia), and synthesizer innovator Dr. Fink? Simple. It's all lies in a musical reputation. This aforementioned 25-year old Norwegian goes by the name of Pleasure, with his actual name being Fred Ball. He has built up quiet a following with his talented array of both production and songwriting. Actually, as he says, you would be surprised how often the rich and famous give opportunities to rookies like himself. His method was quite simple but also significantly risky. "I wanted to make an album and I started making one track after the other," Ball said, "I got all my friends to play on it and then I started sending CDs out to a few specific people as instrumentals, ideas, sketches. I knew a friend of Justine's, so I sent her a CD and she said she'd do it. I thought she'd be perfect on that track." This eventually led to Justine Frischmann and others appearing on his debut album in 2003, Pleasure. Ed Harcourt, Cerys Matthews, and Dr. Fink were all recruited in a similar fashion after hearing that Frischmann was involved. Now, that's what I would call a helpful reputation. The album was a success with singles like the popular "Don't Look the Other Way" (with Justine Frischmann). Additional successes included "Stories" (with Cerys Matthews) and "From the Country to the City" (with Ed Harcourt), both showcasing Ball's talent and innovation. After the release of his debut Ball's aided production and songwriting efforts were also vital to the collaborations, as he co-write K.T. Tunstall's "Universe & U" (arguably her best song), and has produced albums from Bertine, King Midas, and has just finished producing Brett Anderson's solo debut (my review here). Now, back to his own career. Pleasure 2 is his second album, one that should certainly increase his status even more with the collection of twelve memorable songs. "I decided to call it Pleasure because of the music," said Ball, "I just wanted to make a listenable, feel-good pop record, and I think I have." His influences are very evident as well, citing Prince, Yes, Michael Jackson, ELO, and Van Der Graf Generator as his primary influences.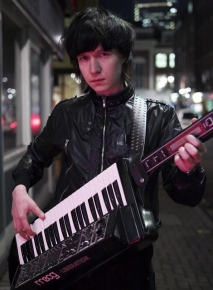 Pleasure 2 includes an all new cast of contributors, including longtime friend Brett Anderson, who lends his vocals on "Back to You". Considering that Anderson asked Ball to produce his solo album, it's safe to say that Suede's former legendary frontman has his share of respect for the 25-year old. Like most of Ball's songs, "Back to You" is layered with synths, pads, occasional guitar strums, and automated percussion. Anderson's trademark vocal snarl is still present, sounding similar to something off of Suede's most electronically agreeable album, Head Music. Actually, it reminds me somewhat of "Indian Strings" or "Everything Will Flow". The arrangement isn't startling or complex, as it is a repetition of synths that eventually get complemented by an intense addition of pads throughout the song, but Anderson's lovesick lyrics and professional touch makes it a song with a memorable result. As far as my favorite song on Pleasure 2, I admit my choice may be a bit cheesy. That title goes to "Uptown", a lovable dance explosion that sounds like ABBA if they took more drugs and experimented with an odd expression of synth. If Ball plays his cards right, "Uptown" could be a dancefloor sensation with a rhythm that is undeniably irresistible. True, the chorus is what makes the song, but it is so cleverly executed that one can't help but move their feet, even if in a mobile position. "Uptown is where I belong," the lyrics simplistically burst out, "I got all the time, I'm never gonna give it up!" "Uptown" is an example of Ball's progression on his second album. While Pleasure played with the idea of atmospheric songs like "Stories", Pleasure 2 is more focused on catchiness and dancefloor sensationalism. On Pleasure 2, Ball throws the atmospheric songs on the latter end of the album, such as "Eskimo Kiss", a very capable song led by a very Eastern touch, being complemented by a slight Japanese female whisper. The same can be said for "Nightvision", which sports a stunning saxophone arrangement over a floating touch of keys. Both songs are reminiscent of the the ambient pop of Air or Stereolab, each drawing their own desolate setting through instrumentation and graceful accompaniments. With those in mind, Ball's tendency for emotional rapture comes clean in "Finest Thing", a lush emotional arrangement with delicate vocals that solemnly pronounce, "And do you know that when you let go, that was the finest thing you did". Aside from the flawed attempts at funk such as "Bite the Beat" and the pathetically linear "Silk Dream", other successes include "Out of Love" (with Heidrun Bjornsdottir) and the probable single "Alright All Nite". Pleasure 2 is now available in Norway and will be released throughout most of Europe by summer. A release date in the USA is currently undetermined. If you like to move your feet, Pleasure 2 is destined to be a very nice treat.
——————————————————————————————
[audio:https://obscuresound.com/mp3/pleasure-upt.mp3]
——————————————————————————————
Pleasure – Back to You (with Brett Anderson)

[audio:https://obscuresound.com/mp3/pleasure-bac.mp3]
——————————————————————————————
[audio:https://obscuresound.com/mp3/pleasure-fin.mp3]
——————————————————————————————
Mike Mineo
I'm the founder/editor of Obscure Sound, which was formed in 2006. Previously, I wrote for PopMatters and Stylus Magazine. Send your music to
[email protected]
.