Posted
April 11, 2007 by Mike Mineo
in Features
Luther Russell Transforms Tragedy Into Triumph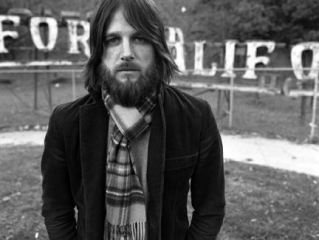 During a time of great melancholy or distress, many individuals find themselves at a surprisingly high artistic peak, purely triggered by a rush of emotion or shock. As unfortunate as the event may be, perilous situations are often equatable to artistic success in the case of several artists. Looking back on romanticist painters and composers, it is doubtful that one will discover many influential artists who had a smooth journey through life. As ironic as it may sound, elements of depression can sometimes lead to unsurmountable success. Luther Russell displayed the maturity to turn one of the most heartbreaking situations of his life into the greatest artistic success of his musical career. The former frontman of The Freewheelers wrote his fourth solo album, Repair, in the midst of a troubled divorce from his wife. To escape the torturous thought of remaining near to the site of tragedy, Russell moved back to his hometown of Los Angeles. While there, he had sudden thoughts of discontinuing his blossoming music career due to stress and emotional distraction. "After I moved back to Los Angeles, after a pretty tough separation and divorce, I was a bit lost creatively," Russell explained. Shortly afterward, out of fortunate fate, Russell ran into producer Ethan Johns (known for his or with Ryan Adam and Kings of Leon) at a local record store in LA. Johns had held a desire for years to work continuously with Russell ever since his days as the frontman for The Freewheelers in the early 90s. Though Russell was reluctant to once again becoming musically active, he decided to turn is rampant emotions of sorrow into the form of song. With that, Russell and Johns began to record the beginnings of Repair at Johns' Three Crows Studios. "I couldn't refuse [recording] as I was close to the material and needed a perspective like [Johns']" The result of endless hours of recording was Repair, Russell's fourth album and his best one yet. To Russell, it was more than just another album. It was symbolic of moving on while continuing to pursue personal hobbies, with Russell's being his talented and skillful songwriting.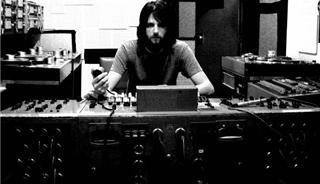 Unlike his previous releases, Repair is an album focused purely on alternative rock, even bordering distinctively on power-pop. This turns out to be a remarkable transition considering the stylistic approaches of Russell's previous releases. His solo debut came in 1997 with the acoustic blues album, Lowdown World. Interestingly enough, he followed it up with an instrumental funk album in 1999, titled Down At Kit's, which received outstanding reviews. His cover of Booker T. & the MGs' "Chicken Pox" on Down At Kit's is notably exceptional. His third album, Spare Change, was an album that consisted of soft vocals and acoustic guitars, slightly reminiscent of early Elliott Smith. It is easiest to describe his latest effort, Repair, as a collection of melodic pop songs that are shrouded with a variety of striking hooks. It is certainly his most accessible album yet, also being his catchiest and most enjoyable. While hardly as ambitious as the others, it appears that Russell has finally found a style that fits his instrumental and vocal approach very appropriately. From thick blues and acoustic ballads to soulful funk and power-pop, Russell's variety has helped establish himself as one of the most underrated Californian songwriters of this era. Repair is a very commendable effort, continuing his consistency as a very talented songwriter. The album's opening track, "Rise & Shine", is rather typical state of affairs, with a traditional format and structure. However, it's one of the catchiest songs of his career. Even if the melody is upbeat in nature, a closer listen to the lyrics reveal Russell's personal emotions at the time of the recording, primarily being of his divorce. "Good morning sunshine, here I come to watch the rising of the undead," is very accurate in relaying Russell's developed belief that moving on past a wrecked relationship is best for all individuals involved. The line also is representative of his own career, with Repair being his first album in six years after "rising" from the dead and returning from the ashes of despair. "Everybody Falls" is more eloquent than its predecessor, beginning with a pair of attenuated synth strings that rings throughout the entire song, reminding me a bit of Billy Corgan's more poignant attempts. Through smart chord changes, Russell establishes himself as a witty and capable songwriter. Russell's vocals are hardly distinguishable, though that may be in credit to his wide range of influences. One can easily compare his vocals to the likes of a Joe Cocker or Kurt Cobain depending on the song, though "My Own Blood" reminds me personally of Spoon and Britt Daniel. Perhaps it's the droning keys, the sharp guitar, or the mere scratchy vocals of Russell, but several aspects of "My Own Blood" reminds me of Spoon's "I Summon You" to a reasonable extent. Comparisons aside, Russell's newest release is a very enjoyable experience. Though it is a break from his more ambitious expenditures, Repair showcases Russell at his most natural and straightforward, resulting in songs that are both catchy and highly memorable.
——————————————————————————————
[audio:https://obscuresound.com/mp3/lruss-ris.mp3]
——————————————————————————————
Luther Russell – Everybody Falls

[audio:https://obscuresound.com/mp3/lruss-eve.mp3]
——————————————————————————————
[audio:https://obscuresound.com/mp3/lruss-myo.mp3]
——————————————————————————————
Mike Mineo
I'm the founder/editor of Obscure Sound, which was formed in 2006. Previously, I wrote for PopMatters and Stylus Magazine. Send your music to
[email protected]
.