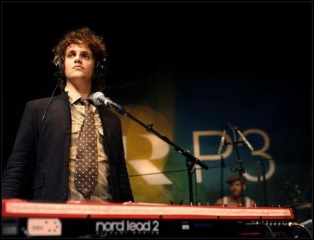 As we move into an era where musical ingenuity appears limited at best, children labeled as "musical prodigies" are finding themselves in the most excruciating of situations. They appear to be the bright lights for most industry figures, seeing these child prodigies as the consummate opportunity for expansively personal marketing campaigns. This often brings the young hopefuls to their knees, with the pressure and expectations being a source of overwhelming anxiety and corporate insincerity. Such feelings often cause them to intentionally abandon their musical talents, even sometimes possessing a new and distinct hatred for the art of music as a result. Fortunately, for Salem Al Fakir, he rode his high expectations of talent to further success. Touring throughout Russia as a solo violinist at the tender age of twelve, Salem Al Fakir developed a sense of accomplishment at a very early age, impression legions of listeners with the most precise form of musicianship compared to others his age and beyond. As you can see from the photo below, Salem began tinkering with instrumentation at a very early age, learning to play the piano before he was even two years old! Considering the country's recent explosion of young musical talent, it should come as no surprise that Salem Al Fakir hails from Sweden. Now, at the older age of twenty-five, he is following the tradition of other recent Swedish artists in crafting some of the catchiest pop music I have heard all year. After all, if you were a classic music virtuoso as a child, how difficult could it to be to create pop music as an adult? Oddly enough, while Salem Al Fakir's arrangements are layered with a boasting arsenal of strings, keys, and guitars, he makes his deeply integrated sound seem so enjoyably genuine and fluid.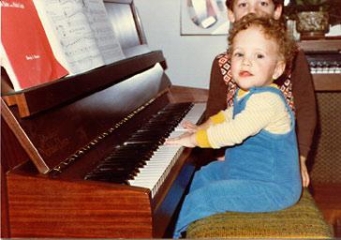 While Salem Al Fakir is still relatively unknown outside of his native Sweden, since the release of his debut full-length album, This Is Who I Am, he has been on top of the Swedish charts. Recently, the album accomplished the incredible feat of going gold, a very rare circumstance for a Swedish debut album. That being said, it is very well deserved. Salem Al Fakir has to be one of the most individually talented artists I have come across, playing literally every instrument on the album. In addition to his forefront abilities on piano and violin, he plays the guitar, bass, xylophone, drums, and every morsel of creative instrumentation found on This is Who I Am. As far as his approach goes, the album is filled with a diverse array of genres, all of which integrate into one another to create a vibrantly uplifting sound. Whether it is classic 70s pop, soul, blues, or folk, Salem Al Fakir has the sort of musical grasp that is both easy to envy and adore. His vocals play a vital role in the result as well as he overlays a style that is incredibly unique, being a voice that is high-pitched with a sense of vibrato that also signifies great emotional prowess. His fantastic debut single, "This Is Who I Am", begins as a distinct ode to a decade in which Salem was not even alive to remember. Indeed, the stellar string arrangement and the accompaniment of trumpets and brass is quite reminiscent of the great pop of the 70s, throwing in hooks that would make even Benny Andersson smile with delight. In addition, I never enjoy using the world "cute", but no other adjective seems to fit the playful music video for the track in which Salem makes it clear to an assumed psychiatrist that each person is an individual, calling conformity a dull cause. It is a fantastic song that is enjoyable from the first listen and it deserves any future national recognition it receives.
Another great song on the album is "Count Me Out", being a better demonstration of Salem's abilities with the violin. Using contemporary gospel and soul as primary influences for this particular gem, Salem incorporates strings, keys, and quick uses of funk and guitar into one song that represents artistic capability at its finest. He also shows impressive vocal range, wheras on "This Is Who I Am", he demonstrated a straining form of pop-falsetto, while on "Count Me Out", his vocals are smooth and fittingly coherent, giving off the vibe that he has a masterful execution present on any genre that he uses his abilities on. "Good Song" is just as the title describes, a charming song bursting with twinkling keys, stimulating orchestral arrangements, and a hook that will leave most listeners breathless. This Is Who I Am is one of the most enjoyable albums I have heard this year, as Salem Al Fakir creates songs that are extremely delightful upon first listen, as well as holding the tendency to gradually grow nicely over time. Though three or four powerless songs stop This Is Who I Am from becoming a memorable classic, it is a very enjoyable debut that is certainly worth many repeated listens.
——————————————————————————————
Salem Al Fakir – This Is Who I Am
[audio:https://obscuresound.com/mp3/fakir-thi.mp3]
——————————————————————————————
——————————————————————————————
——————————————————————————————