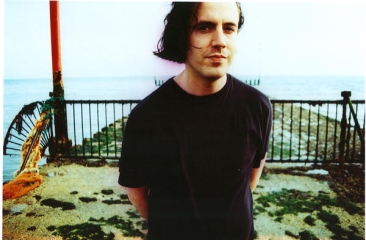 Contemporary electronic music has been widely known to stay in reach of a particular niche. As customary pop music has become more tediously generic throughout the years, electronic artists are beginning to find it strenuously difficult to reach their desired fan base. Fortunately, knowledgeable electronic fans naturally take to the route of technology, connecting with other fans of this elusive genre through this little thing called the Internet. Along with electronic-centric blogs like 20 Jazz Funk Greats and a slew of popular forums, there happens to be an abundance of aware electronic music fans who give due notice to the artists who deserve it. Ulrich Schnauss is one of the most popular and widely acclaimed names in this cloudy picture, even if you most likely would not have even heard of him if it were not for those online media connoisseurs. While it is hard to pinpoint exactly why, it could be credited to several reasons. Apart from his rather outlandish name, Schnauss' musical approach is far from being one set definition. While primarily classified as an electronic artist and producer, the German-born Schnauss has been known to dwell on anything from drum n' bass and minimal techno to house and shoegaze.
The thirty-year-old's influences have played a vital role in his methods of musical production over the years, with the likes of My Bloody Valentine and Cocteau Twins lending their innovative hands in the process. I suppose you could consider Schnauss an early learner of sorts, as he released his debut single "Broken" at the age of eighteen in 1995 under the pseudonym of View to the Future. Throughout the following six years, Schnauss released three albums, five 12″ EPs, and six 12″ singles under a variety of pseudonyms (including Hair and Ethereal 77) until he finally released an album under his birth name in 2001. Far Away Trains Passing By was a mere six tracks long but in it held the initial bearings of where Schnauss would lead his new self-named project. The ambient techno album pleased previous fans of Ethereal 77 and View to the Future while gaining a new group of instrumental electronic followers. Schnauss followed it up in 2003 with A Strangely Isolated Place, an exceptional album that was Schnauss' most visible showing to date of his compassion for shoegaze and melodic beauty. Borrowing elements from Far Away Trains Passing By and his handful of previous projects, Schnauss had finally captured a sound that brought him well-deserved prominence in bustling electronic circles.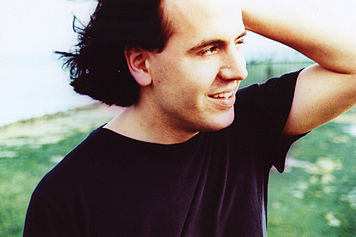 Schnauss' third album under his own name, Goodbye, will be released on July 10th. While Far Away Trains Passing By was a major artistic accomplishment for Schnauss in terms of audible appeal, Goodbye is where he puts the puzzle pieces all together. While his past two albums tended to skip around in electronic style and approach, Goodbye sounds significantly more cohesive, with a noticeable upgrade in masterful production. The album feels like one consistent image, rather than a compilation of songs that are similar in length. In between the traditionally shoegaze-soaked "Stars" and "A Song About Hope", tracks like the instrumental "In Between the Years" and "Here Today, Gone Tomorrow" are simply outstanding, demonstrating Schnauss' growth as both a songwriter and producer. From the initial sprinkle of keys in "In Between the Years", it is easy to distinguish the song as a captivating emotional journey. One of his shorter songs in falling under four minutes, Schnauss makes a manageable use of time by expanding upon beautiful layers of keys and synths, crafting a soundscape that he alone has perfected over the years. Percussion is somewhat limited in Goodbye, though the use of it in the excitable "Here Today, Gone Tomorrow" fits tightly with the apparent theme of hectic fury and chaos. More of the sort can be found in "Medusa", one of the noisiest tracks that Schnauss has written in his career. That being said, it is also one of the most impressive. Lacing together countless layers of sound, Schnauss drifts from the fury of bells, synths, buzzing, beeping and crashes to a faint church-like choir during the closing moments, being a fine example of Schnauss' ceaseless diversity and ingenuity.
"Stars" features the vocals of Judith Beck, making that Cocteau Twins vibe appear to be even more remarkably similar. While more ambient songs like "Einfield" and "In Between the Years" will only appeal to that specified niche, they are great works and should at least be attempted by all. If not, the more traditional songs like "Stars" and the pop-like "Shine" should appeal to those who find the genre to be a bit too common for their tastes. Even so, as a listener to all forms of music, Schnauss' Goodbye is clearly one of the best electronic albums of 2007. Each song holds in its own vibe, from the chaos in "Medusa" to the shoegaze in "Stars", yet they all flow cohesively in one album to craft a stylistic image that fans of Schnauss should savor with delight. While it may be a departure from his minimalist ten-minute efforts, the factor of enjoyment involved in the ten songs on Goodbye are strong and held together by tight songwriting and intimately executed musicianship.
——————————————————————————————
Ulrich Schnauss – Here Today, Gone Tomorrow
[audio:https://obscuresound.com/mp3/uschnauss-her.mp3]
——————————————————————————————
——————————————————————————————
——————————————————————————————