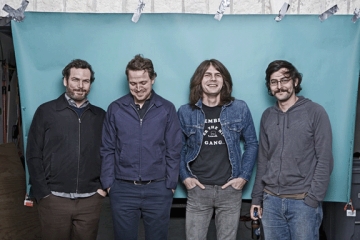 As successfully as minimalism (or "theater composition") worked for the likes of Philip Glass and Steve Reich, some artists simply prefer an openly expendable approach. Thick arrangements that one would call "challenging" or rich production values that ring off as "efficaciously substantial" may initially appear daunting for those who prefer the simpler and uncongested ways of life, but successful music is all in the same flavor regardless of a weighty or barefaced approach. The four members of Black Before Red make no secret about their musical proficiencies, all being skilled multi-instrumentalists and equal collaborators toward their fledging final result. Though their sound is developed off of an easy-listening concept of breezy indie-rock, the melodies and different forms of instrumentation remain diverse and exploratory. Based out of Austin, Texas, Black Before Red are one of those bands in which it is difficult to pinpoint one specific date for their first origination. Through a flurry of lineup changes and stylistic transgressions, the veteran lineup now sits definitively at Marc Ferrino, Kevin Schneider, Josh Huck, and Marc Dickey. Longtime collaborators (and occasional bandmates) with the good folks over at Okkervil River (they just released the outstanding The Stage Names), Black Before Red apparently considers their debut album to be one of collectively well-earned experience. They are certainly not a rookie band looking to strike it big with flawed stylistic intentions or financially agreeable escapades.
Though Belgrave to Kings Circle remains Black Before Red's first official full-length release, they have reportedly been playing long enough together to consider it an eventual product of effectuated peer workmanship. Along with Okkervil River, the foursome had additional help from The Lemurs and Zykos in the creation of Belgrave to Kings Circle, resulting in a "fuller symphonic sound". Oh, and for most of those words in quotes – those are in the band's exact, though somewhat vague, words. While the word "symphonic" may ring a mental bell that tends to habitually be associated with orchestral elements and complex chamber-pop, Black Before Red's reference to a "fuller symphonic sound" is purely and rationally in the form of a melodically related trend. Their instrumental arsenal is actually quite limited but the focus on the variety of guitars, keys, and percussive elements are so musically focused and intertwined in one another that each member's multi-instrumental abilities tend to be even more impressive. As they display on tracks like the Wilco-tinged "Finding Peace in the Sky" and the acoustical charm of "A Passenger's Guide to Getting By", Black Before Red shows no hesitation in blending two differing melodies in a similarly adjusted key. With choruses consisting of harmonies developed by twinkling keys, acoustic guitars, and various backing vocals, the result is both elegant and subtly infectious. While guitars and keyboards are the two most compatibly associative instruments for Black Before Red, interesting percussive samples like the slight clicking found in "Bosa Nova #7" and varying production techniques like the incorporation of wavy synths in "Halliberlin Petroleum" provide for plenty of diversity and satisfactory listening.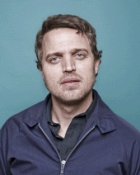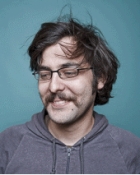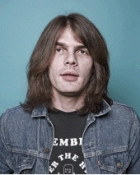 You are not likely to read far into Black Before Red without comparisons arising to The Sea and Cake. Both bands savor a form of indie-rock that relays soft-spoken vocal melodies, acoustical progressions, and incorporations of piano and drops of synth. While several moments on the leading single, "Matagorda", indicate that it is led by the repetition of one droning piano line, a variety of harmonies and melodies eventually evolve into a deeper form of the introductory verse. It reminds me slightly of Beulah, as lead vocalist Marc Ferrino has a complacent vocal tone that is both nonchalant and collectively placid. While his delivery reaches transition points in urgency during fairly conventional choruses, it remains fairly consistent throughout each breezy melody. Both "Matagorda" and the opening "Underneath Gold" flow so exceedingly tirelessly, with little quirks or flawed experimentation to provide for unnecessary distraction. The chirping horns in "Underneath Gold" are so seamlessly enjoyable in a very minimal nature; not overcrowding, but justifiably conspicuous enough to truly make a substantial impact. The first few moments on Belgrave to Kings Circle (the beginning of "Underneath Gold") consists of an undeviating synth pad overshadowing a very steady bass line, played by bassist Kevin Schneider as he recalls a familiar pop sensibility that hearkens back to the memorable sunshine-pop of the late '60s.
Belgrave to Kings Circle is one noticeably consistent album; one with a style that repeats itself but does so in a desirably alluring form. Though the weaving in of occasional horns and backing synths does wonders to Black Before Red's diverseness, the thing that impresses me most is their tendency to craft such warm melodies. Whether it be the harmonically and lulling touch of "Spilt Milk Mistake" or the summery, rhythmically led wonder that is "Underneath Gold", Black Before Red has the rare capability to write songs with melodies that are both serene and excitably distinguished. Though the four members of Black Before Red may get irked when I call Belgrave to Kings Circle a debut with their longstanding history, it earns the frequent title in my book as being one of the best debut albums of 2007.
——————————————————————————————-
——————————————————————————————-
Black Before Red – Underneath Gold
[audio:https://obscuresound.com/mp3/blackbred-und.mp3]
——————————————————————————————-
Black Before Red – Spilt Milk Mistake
[audio:https://obscuresound.com/mp3/blackbred-spi.mp3]
——————————————————————————————-
BUY (scroll down)