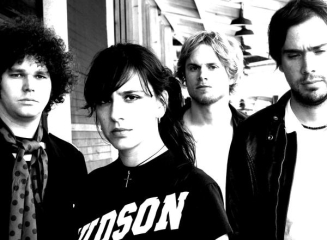 When it comes to quality music, an originative country simply does not matter. While it is always enjoyable to see native artists revel in their homeland's musical traditions, it is customary to find the majority of these younger artists being completely consumed by the world's musical production as a whole, with their influences being culturally diverse both in content and approach. As one of technology's benefits, musicians now have an even broader understanding of what contemporary music sounds like in the United States, Japan, Africa, or any other location without any laws prohibiting music (wouldn't that be excruciating?). For better or worse, such accessibility has provided for a generalized sound in the "indie-rock" grouping regardless of the country at hand, making it more difficult each day to identify artists based on their country of origin. Regardless, even if it causes a suffrage for individuality, such valuable resources are providing for quality music. The May Fire is one of the several new bands that can attest to this. The four-piece is made up of members from three different countries but their sound remains collectively balanced enough to avoid whispers of a stylistic cultural bias.
In fact, The May Fire seems quite intent on mixing things up. Whether their sing with a melodic Pixies-influenced vibe in an early '90s alternative tone or in Spanish with a sensuous take on throwback grunge, this San Francisco-based group seems intent on always making their songs audibly stimulating. Though all four members are veterans of the Californian scene, they all hail from different parts of the world. Lead singer/guitarist Cat Tasso was born in Chile, drummer El Pipe and guitarist Nachito both hail from Colombia, and bassist Rob Gwin is from Connecticut. Yeah, you guessed right if you thought he was the blond one. They formed in 2004, originally in Los Angeles before moving to San Francisco in 2005, upon the meeting of Tasso and El Pipe. While looking to solidify their lineup, they joined forces with Nachito and Gwin in San Fran. After releasing their debut full-length, Right & Wrong, in 2005, The May Fire began to gain a slew of national fans after appearing on MTV3's slightly tolerable "Indie101". During an interview on the show, the band made it well-known that they are DIY at heart – they self-manage and self-release their own material. Their most recent EP, La Victoria, is the second out of a planned series of three and was released on Wednesday. Though it only contains six songs, The May Fire's tireless approach is what makes it sufficiently worthwhile.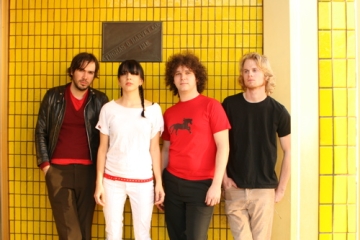 All admirers of influential classic rock in the vein of Bowie and The Stooges, the four members of The May Fire are also well-learned on several efficacious bands from more recent decades. Depending on the song, Tasso's melodically dynamic croon makes for respectable comparisons to The Pixies' Kim Deal or and the Yeah Yeah Yeahs' Karen O. While her vocal tone is not precisely reminiscent of such vocalists, her whimsical energy and vigorous harmonies delivered under strains of catchy guitar riffs, explosive choruses, and hardheaded angst makes the comparisons more than justifiable. La Victoria is arguably the group's most impressive effort to date, featuring six songs with plenty of rock 'n' roll swagger and youthful oomph. It is also the first release from The May Fire that features a song sung in Tasso's native tongue: Spanish. Ironically enough, it is also the best song on the EP. "Marcha" is indeed an absolute charmer; both seductively engaging and highly original. Like most songs from The May Fire, the chorus is its core strength. Whereas a bare, subdued verse featured an intentionally monotonous delivery over a simplistically layered guitar, the chorus features an immediate burst of enthusiasm as Tasso's vocals are uplifted by the aid of vibrantly sparkling keys that some would even dare to call cute. With such an exceptional maneuver deployed over Tasso's ceaselessly ardent vocals, the irresistible delivery makes me regret choosing French over Spanish in high school.
For those who were wondering, The May Fire actually got their name from the unconscious mind of Cat Tasso. "I dreamed about the name, it just came to me," she said, immediately finding satisfaction in it upon awakening. "I turned on the computer and bought the domain name right then and there." Whether they are thoughtfully dreaming, working hard in the studio, or letting their fervent presence be known on stage, songs like "I'm Sinkin'" and "They Make Me Mad" are definitive examples of The May Fire's bursting confidence and fledging potential. While The May Fire often utilize the same instrumental tones without any complementary effects, their back-to-basics method of production makes for an experience that is wholesomely invigorating. The simple hooks, whether it be the expertly applied guitar solo in "I'm Sinkin'" or the enchanting chorus in "Marcha", calls back on the glorified days of '90s alternative rock. The May Fire's core instrumental arsenal reaps from inspired ingenuity and genuine buoyancy and, with their proficient incorporation of punk and alternative rock, such throwback comparisons provide for nothing but sheer enjoyment.
——————————————————————————————-
——————————————————————————————-
——————————————————————————————-
The May Fire – They Make Me Mad

[audio:https://obscuresound.com/mp3/mayfire-the.mp3]
——————————————————————————————-