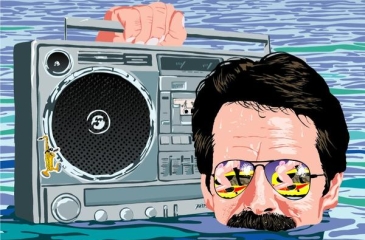 Over the past few years or so, most music fans have recognized one consistency that remains nearly indisputable: France is currently the core of quality electronic music. From veterans like Daft Punk and Air to the newly famed Justice and The Teenagers, the cultured European country continues to blossom with talented artists specializing in the field of electronica. Whether their individual area of expertise lies in remixing, production, or even writing songs for commercials, it is now rare when a year goes by without a French artist at least cracking into the "Top 10 Electronic Albums of the Year". You could easily slot Quentin Dupieux into the category of veterans, with his moniker Mr. Oizo being more recognizable among knowledgeable fans of techno and dance. However, to the casual listener, there is a more than likely chance that they have heard Mr. Dupieux unknowingly on more than one occasion. With several of his songs being on a variety of commercials throughout the years, most will know him from "Flat Beat", that infectious electro song featured in the Levi's commercial in 1999 that nearly everyone saw. Yeah, this one. Appropriately enough, Dupieux also lives a multifarious career. In addition to his musical talents, he is also a director of music videos and, more recently, actual movies. Though the IMDb rating sits at a measly 4.2 (to the lowly 77 people who voted), there is no denying Dupieux's sincere musical ability in all forms.
Whether he is remixing Justice and Scissor Sisters, directing music videos for Alex Gopher, or writing his own movies, one factor that occasionally goes overlooked regarding Dupieux is the productive innovative value of his own songs. With six EPs and two full-length albums under his belt, Dupieux has certainly been one of music's busiest men since his debut EP, the properly titled #1, in 1997. His most recent album, Moustache (Half a Scissor), was released in 2005. Featuring 17 subtly infectious electronic tracks, it saw a considerable amount of acclaim and praise throughout electronic music circles. Though nearly half the album consisted of songs falling under two minutes, the variety of production techniques and synth-driven melodies were brilliantly executed over songs that often relied on a minimally expansive structure. Though his remixes are some of the best in the business, Moustache (Half a Scissor) was a fulfilling release that drew attention to the talented Mr. Oizo in an individualized way, with people finally recognizing his own form of songwriting as an equally enjoyable separate entity to his work with remixes or video production. Since Moustache (Half a Scissor), Dupieux has released the single for "Nazis" (later to be remixed by Justice) and a five-track EP entitled Transexual.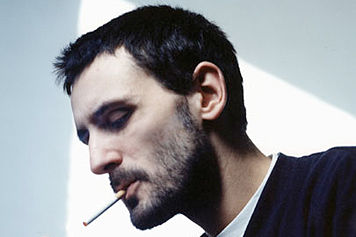 One of the main reasons that Transexual is building up such credible hype is that it features arguably one of the best electronic tracks of the year in "Patrick 122". In typical Mr. Oizo fashion, Dupieux has extracted has a few samples from an underrated '70s disco group to serve as the central of "Patrick 122" over . The main vocals and saxophone solo are derived from the NY-based Gary's Gang and their forgotten gem, "Do It At the Disco". Though the group hardly saw any success apart from their Billboard single "Keep on Dancin'" in 1979, I would hardly be surprised if Dupieux's brilliant representation of the song creates a demand for some Gary's Gang reissues. The song is just that addictive. Though it is not technically classified as a remix due to the amount of original percussive and production techniques Dupieux incorporates, it comes considerably close. Through a flurry of glitchy effects and vocal loops, Dupieux also somehow is able to incorporate the saxophone solo near the song's conclusion. Though the sax is somewhat reminiscent of "underwater" methods used by The Avalanches (and more recently Jens Lekman in "Kanske Ar Jag Kar I Dig"), Oizo's sampling of brass and appropriately backing shifting percussion establishes the song as a gem reaping from sheer originality and repetitive infectiousness.
While "Patrick 122" provides for a great showing Dupieux's innovative methods of production, the self-titled track on Transexual is more fully representitive of his knack for dance-driven synths, robotic vocal samples, and flashes of synth pads. The chilling "Ovoma" may come off as initially intimidating with a sci-fi, high-pitched synth and lack of rhythm, but the changes in key are alluringly haunting as several kicks of swift drums are subtly incorporated. Though it will be hard-pressed to gain much airplay, Dupieux's experimentation in "Ovoma" comes off as a rousing success. Keep in mind though – I should be careful when I use the word "experimentation" when in appliance to Mr. Oizo. Each of his tracks are highly original in their own right and, while he may get criticized occasionally for repetition, his innovative style is one that is difficult to match in electronic music. Honestly though, this will certainly not be the last time you hear about Mr. Dupiex; "Patrick 122" will probably end up being featured in some commercial during the Super Bowl.
——————————————————————————————-
——————————————————————————————-
——————————————————————————————-
——————————————————————————————-
LABEL: Ed Banger Records
Want to know where to find the best 70's music Trivia?  Online of course!  If you are into music, learn all about Music knowledge Trivia through various websites on the internet.  If you love movies, you can combine your movie and music knowledge with Movie soundtrack Trivia!