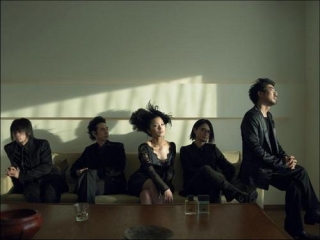 As I have said numerous times before, I try to keep my musical taste as expansive as possible. Whether it be in regard to a style or originative country, the world is too vastly occupied with fresh ideas to ignore the musical output stemming from specific countries and ideologies. In my opinion, a close-minded approach to art is truly a horrible thing to encounter. When I compiled my somewhat controversial "Top 50 Albums of 2006" last year, the only personal rule I had was that the respected album be released in 2006. I prefer not to keep things overbearingly specific ("Top Swedish Albums") or genre-based ("Top Electronic Albums"); there are plenty of other sites that gracefully take care of more specific niches. While numerous artists from Australia, Sweden, France, and even Finland made respectable showings, I received some criticism for only including one artist based out of Asia. Honestly, while I am a huge fan of epic post-rock Japanese acts like World's End Girlfriend, Boris, and Mono, 2006 was somewhat lacking in regard to material I heard from Asia. Still, the respectability I held for one specific album from a Japanese group really stuck with me. The quality of Tokyo Jihen's Adult made its #8 placement more than justified, featuring a rich array of styles ranging from blues and jazz to shibuya-kei and hip-hop. Led by the extremely talented Shiina Ringo, it merely cemented my belief that Tokyo Jihen is currently one of the best groups out of Japan.
For strangers to Shiina Ringo, the eclectic frontwomen of Tokyo Jihen (also known as "Tokyo Incidents"), her impressively ambitious solo career may initially seem to be a bit intimidating to tackle. I will try to summarize it painlessly and concisely though, in a nutshell, all of her solo material is worth checking out. That being said, she may arguably be the most talented Japanese pop songwriter of the decade. While Japan's popular music scene has slowly but steadily evolved into a spawn of the United States' mainstream music market with common pop and rap clouded by superficial glimmer and numerous plastic surgeries, Shiina has stayed strong to her own stylistic trends. If we rewind a bit, her childhood was largely depicted as an encouraging time of musical ambitiousness. Born to a musical family, her childhood is largely depicted as an encouraging time of musical ambitiousness. Toying around with several bands during her teenage years, she released her debut solo album, Muzai Moratoriamu, at the age of 19 in 1999. Born to a musical family in Saitama, she toyed around with several bands during her teenage years before releasing her debut solo album, Muzai Moratoriamu, at the age of 19 in 1999. Clearly years beyond her age, her sophisticated style of pop songwriting with numerous innovative takes on guitar-based involvement made Shiina a trademark name by her 21st birthday.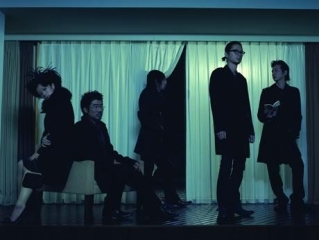 After the impressive Muzai Moratoriamu, Shiina followed it up with three more solo albums: Shōso Sutorippu in 2000, Utaite Myōri (a bilingual covers album) in 2002, and Karuki Zaamen Kuri-no-Hana in 2003. Less than a year after releasing the latter, she announced plans to retire from her solo career in favor of starting a new band – Tokyo Jihen. Consisting largely of members who previously collaborated with Shiina, they released Kyôiku in late 2004 to critical acclaim. Displaying a more ambitious approach to Shiina's already widespread solo career, the glimpses of jazz and blues sounded fresh and appealing with a backing array of talented musicians who excelled in guitars, rhythmically based instrumentation, and keyboards. After a lineup shuffle, their excellent sophomore album, Adult, was released 14 months later and proved to be one of the best albums of the year (#8 for me, anyways). After the release of Adult, Shiina announced plans to revive her solo career and release a new album. She lived up to her word and released Heisei Fuzoku earlier this February. Fortunately for those who remember the article on this site in March, this excellent review of Shiina Ringo's most recent solo album, Heisei Fuzoku, by Zack Lebowitz proves to be an extremely accurate summation of one of her best solo albums yet.
Though she released a solo album earlier this year, Shiina has a steady reputation for constantly being busy. With that in mind, I suppose it is no surprise that Tokyo Jihen's third album, Variety, was released in September. However, though Shiina has had a large say in the production process, she is more of a performer than a songwriter on this latest release. With 7 songs written by guitarist Ukigumo, 6 by keyboardist Izawa Ichiyou, and one by bassist Seiji Kameda, Shiina put her trust in some of the band's other members, all three being excellent musicians. While such songwriting decisions may bring some hesitation to initial listeners, tracks like "Ramp" and "Kingyo no Hako" should answer all questions in solid form. Both boast infectious choruses in different forms; "Ramp" uses Ichiyou's breezy keys while the powerful "Kingyo no Hako" is more reliant on a series of slick guitar riffs and echoed percussion. As far as Shiina goes, her vocal performances throughout Variety is outstanding. Just take a listen to "Killer Tune" to see one of the best efforts of her illustrious career; the name of the song is just as it implies and it is the lead single for a good reason. While Variety is an album less reliant on jazz and blues than Tokyo Jihen's previous releases, the focused emphasis on power-pop is just as refreshing. While I am not enjoying it as much as Adult, it is certainly a fantastic effort that should be on repeat for awhile. It begs the question: could both Shiina's solo album and Tokyo Jihen's newest album make it on to the "Top 50" this year? I honestly would not be surprised.
——————————————————————————————
Tokyo Jihen – Kingyo no Hako (金魚の箱)
[audio:https://obscuresound.com/mp3/tokyoj-kin.mp3]
——————————————————————————————
Tokyo Jihen – Ramp (ランプ)

[audio:https://obscuresound.com/mp3/tokyoj-ram.mp3]
——————————————————————————————
Tokyo Jihen – Killer Tune (キラーチューン)

[audio:https://obscuresound.com/mp3/tokyoj-kil.mp3]
——————————————————————————————