Posted
December 5, 2007 by Mike Mineo
in Features
Christmas Comes Early for Evangelicals and Matt Duke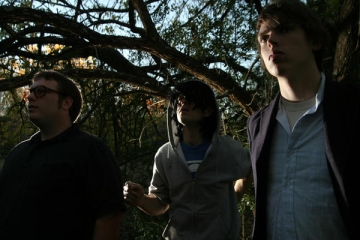 It is hard to believe that Christmas is merely three weeks away, even if the commercialized aspect of the holidays have been in full gear for over two weeks now. Along with the shortcoming imminence of Christmas comes the rush of holiday songs that accompany it, new and old. Whether you enjoy sipping a cup of hot chocolate while listening to the suaveness of Frank Sinatra's version of "White Christmas", decorating the tree to the optimistic delivery of Mogwai's twinkling "Christmas Song", or nodding your head to the catchy half-spoken-word anecdote in The Walkmen's "Christmas Party", the diverse array of styles within these "holiday songs" provides for an experience that never gets old (unless you play it out of season, of course). Even so, though all three songs above are reflective of the Christmas in style and substance, it is generally well-accepted that indie-rock songs usually do not fall in the category of stylistic clichés for the holiday season. In fact, if it were not for the lyrical content in the majority of them, they would not even be considered Christmas songs.
December also means that many up-and-coming artists will be providing toward Christmas compilations in an effort to gain reputability and hopeful fans. No strangers to holiday-based songwriting (check out their charming "Halloween Song"), indie-rock four-piece Evangelicals are the latest to contribute to such a compilation, with their song, "The Last Christmas on Earth", being a standout on Mistletonia, a Christmas compilation compiled by the folks at the Australian-based Mistletone Records. Dead Oceans Records handles the domestic distribution of Evangelicals, as the four-piece is based out of Norman, Oklahoma. They released an enjoyable debut, So Gone, in 2006 and are planning to release their second album, The Evening Descends, on January 22nd. "The Last Christmas" will not be included on the latter, though if it translates to the same sort of quality on the album, I will be more than pleased. The stylistic approach presented in this holiday release reminds me heavily of The Walkmen, building up a force of distorted guitars over Josh Jones' heavily reverbed vocals as he controls the song's hooks on his vocal intensity alone. "Oh Jesus, can you save us?" Jones yelps during the chorus' first exposition, continuing a phase of societal doubt that was well prevalent in So Gone. Consider it a bit of an ironic song in the very least, detailing "the last Christmas on Earth" in the form of some man-made apocalypse readily prepared to take over the world.
While those expecting tales of holiday cheer as snow gently falls outside in winter's beautiful embrace will find "The Last Christmas" to be cynically pessimistic, it remains true that such unconventionality is what many of us have come to expect from indie-rock. Even if it comes off as initially unaccessible, the explosive chorus in "The Last Christmas" provides for stunning moments of structural creativity as the second half of the song appears as one big chorus, all until Jones concludes the song by prospectively repeating the song's title repeatedly, clarifying an event
——————————————————————————————
Evangelicals – The Last Christmas on Earth
[audio:http://mineorecords.com/mp3/evang-las.mp3]
——————————————————————————————
Evangelicals – The Ghost of Abner E. Norman (The Halloween Song)
[audio:http://mineorecords.com/mp3/evang-hal.mp3]
——————————————————————————————
——————————————————————————————————-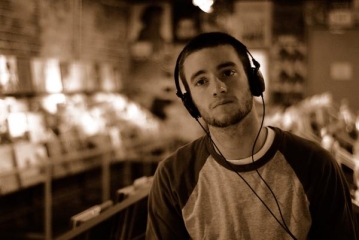 On the other side of the spectrum, singer/songwriter Matt Duke's "Ash Like Snow" is certainly more a seasonal than holiday-themed song. He joins the ranks of familar songwriters who capitalize on acoustical folk-pop, though Duke's sensitive aroma allows him to pull off the sincere singer/songwriter vibe quite well. Though not nearly diverse as acts like Sufjan Stevens or Sam Beam, he can be compared quite easily to the more accessible Jack Johnson. Duke's instrumentation remains more widespread, with twinkling keys and electric guitar occasionally becoming heavily involved. He also has a knack for crafting moments of irresistibility through his smooth vocals and melodic prowess, revealing tales of political, religious, self-inflicted destruction, and romanticized longing through his diverse lyrical approach. The excerpt of "Tidal Waves" concludes immediately at the beginning when the excellent chorus is implemented, making me sincerely wish that the full song was available online. If you are as interested as I am, you can buy his very receptive full-length debut, Winter Child, on his web site.
"Tidal Waves" in particular touches on such political and religious themes, while "Nausea" serves beauty through a set of country-tinged guitars and organ-based synths. In addition to the exceptional vocal and keyboard work on "Listen to Your Window" and the rapid acoustically string-aided goodness of "The Love We'll Never Know", the rest of Winter Child is just as enjoyable. Unfortunately Duke has only offered "Ash Like Snow" as a full-length download, though you can stream the full versions of his songs on his web site; it is well worth it too. Not included on his album or even a compilation, the newly released "Ash Like Snow" is Duke's lushest song. Like Evangelicals' "The Last Christmas", "Ash Like Snow" is unconventionally bleak. It is a summation of the common loneliness felt throughout the holidays. "Desperate hope reminds me I'm alone but, even so, inside I know I'll see you again," he sings over the subdued strums of an acoustic guitar, increasing in vocal and instrumental intensity as the song progresses. "We sang towards the sky to a God up above that may never come," he further clarifies regarding the same religious uncertainty echoed on "Tidal Waves", making it likely not a top choice to bring to your grandmother's church on Christmas. Regardless, both Evangelicals and Matt Duke have offered up two holiday songs that, while bleakly unconventional, are extremely enjoyable in their own right.
——————————————————————————————
Matt Duke – Ash Like Snow
[audio:http://mineorecords.com/mp3/mduke-ash.mp3]
——————————————————————————————
Matt Duke – Winter Child (excerpt)

[audio:http://mineorecords.com/mp3/mduke-win.mp3]
——————————————————————————————
Matt Duke – Tidal Waves (excerpt)
[audio:http://mineorecords.com/mp3/mduke-tid.mp3]
——————————————————————————————
Mike Mineo
I'm the founder/editor of Obscure Sound, which was formed in 2006. Previously, I wrote for PopMatters and Stylus Magazine. Send your music to
[email protected]
.