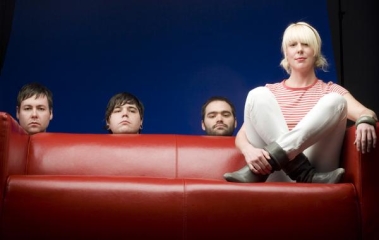 Even though some artists clearly have the distinguished ability to write quality songs purely on their own, others tend to hold a form of bitter reluctance when given the opportunity to collaborate with others, even when they realize that the result has an overwhelming possibility of being improved upon. This stubbornness is often tragic, hindering the output dramatically and occasionally reducing the original artist to a form of mockery. Sure, individuality is a trait that should be admired, but it should certainly not be an overbearing or dogmatic trait in appliance to songwriting. After all, some musicians who many of us recognize as the greatest songwriters of all-time would not have been nearly as influential in present day if their band mates or key collaborators never entered their lives. That being said, I suppose that Kara Keith is one of those artists with genuinely selfless intentions. She has proven in the past that she could write songs capably on her own, yet her consistent recognizability of benefits regarding like-minded collaboration has caused rousing success for her career thus far and – most recently – her newest release, an eponymous EP consisting of five new songs.
A Canadian singer/songwriter who is based out of Calgary, Keith's instrument of choice is the piano. Her melodically rangeful vocals and excelled piano-based intellects provide for an instantaneously profound impression, with many locals regarding her as perhaps the most recently engaging Canadian indie-pop star in the making. From Stars to The Unicorns, Canada has treated us with plenty of fantastic indie-pop acts over the past few years, and Keith is no exception. She provides a breezily accessible form of fleetingly infectious indie-pop, with her vocals being reminiscent of artists with both an admirable emphasis on melodic and lyrical content; Neko Case (specifically her work with The New Pornographers) and Stars' Amy Millan came to my mind first, though Keith's familiarly interlaced vocals provide perfect compatibility for her emphasis on structures with an apparent pop accessibility. Her piano-led melodies are also quite impressive, incorporating elements of contemporary indie-pop with several odes to '70s soft-rock, one notable influence being Marianne Faithfull. Despite her apparent talents, Keith's career has been aided by several other musicians, many of whom are considered to be some of Calgary's finest. Her recent EP features a backing group who call themselves The Cop Outs, comprising of Calgary musicians Eric Hamelin, Andy Macdonald, and Jordan Tettensor. Hamelin tours regularly with Canadian favorite Chad VanGaalen and Tettensor is the guitarist for Keith's other band, Your Dignity (which also serves as Keith's current live backing band).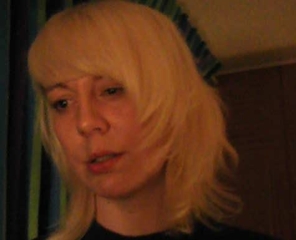 Prior to joining forces with The Cop Outs and Your Dignity, Keith fronted the trio Falconhawk. If you enjoy Keith's material on her latest EP, I strongly suggest checking out their MySpace. They appear to be a more rock-oriented version of Keith's current sound, with the ironic thing being that there is no guitarist in the band. Keith instead implements various tones of keys and synths over a rhythm section that remains ceaselessly empowering, throwing an array of vocal-led hooks into the mix. I consider the most impressive to be "Everyone Wants You Dead", with a bassy synth line being led over a catchy burst of organs, percussion, and several quick bursts of a guitar (I will assume its a sample or some keyboard magic, since the group states proudly that they have no guitarist). Even so, since Falconhawk disbanded in 2006, Keith has exhibited the same form of quality with new companions Hamelin, Macdonald, and Tettensor. Take a listen to "Kick This City" for easily one of the most charming indie-pop tracks of the year, even if the simplicity found in each alluding verse may be a tad bit too underwhelming for some. The chorus, however, bursts with an infectious passion that will likely score Keith and co. some well-deserved radio play. She crafts the bridge with a shrill synth underlying the initial keys, adding a series of jovial trumpets to usher in the chorus' starting point shortly afterwards. "We're gonna kick this city! Kick this bully!" she sings effervescently, with a chorus full of backing vocals echoing her lyrical sentiments over a newly added piano line. It helps that the backing vocals sound like a bunch of kids chanting protectedly, adding to the enjoyably guileless nature of the song even more.
Like "Kick This City", the chorus in "Get Up and Go Go" is excelled by arrays of brass and affable vocal melodies. Though some seem likely to complain about similarly repetitive qualities spread throughout the EP, it is hard to fault Keith for capitalizing on her strengths as a songwriter. Like she shows on "Kick This City", "Get Up and Go Go", and previously "Everyone Wants You Dead", her ability to craft an infectiously enthralling hook throughout the entire duration of a chorus is impressive and exhibits undeniable potential. As for ambition, it is a work in process but she easily shows promising advantages on "Dirty Girl" and "Gorgeous Gets the Gold", the latter being an impressive display of songwriting with highlights that include impeccable backing vocal melodies (those kids return!) and the momentous hook that occurs once the initial piano-led build-up subsides (around 02:39). All in all, Keith's latest EP should satisfy fans of accessibly infectious indie-pop, with her talents on piano and vocals being heavily admirable. I am also looking forward to the upcoming album from Your Dignity (Keith's other project with Tettensor, bassist Sarah Nordean, trumpeteer Anna Horabin, and drummer Jeff Sulima). With no official band web site or MySpace in sight, it should hopefully drop sometime later this year.