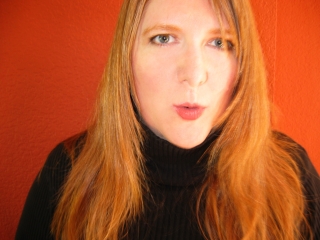 It takes courage to recognize and reflect upon past mistakes, especially if the circumstances were difficult to describe or overcome. It takes even more courage to share such incidents with the general public, with the intrepidness often intentionally resulting in effecting others' lives for the better. For 8 years in the early stages of her adulthood, Rachel Taylor Brown was a recluse, hidden away from society because of a nervous breakdown and a subsequent stage of depression. Unlike many young adults whose origins of depression trace back to their own personalized superficial issues, the main issue that drove Brown was an issue completely unrelated to her personal image. To channel her thoughts into a maintainable atmosphere, she resorted to one of her true loves in music and songwriting. In addition to her commendable melodic skill, she began writing lyrics that reflected her musings on mental frailty and sociological renunciation. Music broke Brown free and brought her to where she is today: a flourishing singer/songwriter with a future as bright as the sun. Instead of letting her depression consume and develop her into a sheer waste of space, her talents have unraveled at the hands of society's innermost demons.
Brown is the type of songwriter that, regardless of the underlying musical content, delivers song after song of complete and utter fascination. This traces back to her ability to analyze the actions and possibilities of human nature, doing so entirely with an unbiased mindset. Her lyrical content delivers a variety of topics, with politics, religion, and history incorporating themselves seamlessly alongside the constant etchings of sociological analysis. It is this thought process that led to the name of her fourth album, Half Hours With the Lower Creatures. Taking its name from a marine biology textbook published in 1918 that Brown found at her favorite bookstore, she immediately found it to coincide with her impending lyrics. "That title sort of said everything to me about who we are," Brown said, referring to society as a whole. "We always have to be at least one rung up the ladder from something else, even if it's a jellyfish. It's the history of humankind, one-upsmanship. It's the disease that leads to things like war." She does certainly have a point, but why mess with something so customarily accepted like human nature? Once again, her courage prevails. "I'm curious about motivation and why people do the things they do, partly due to my own personal history and pathology," she said. "I think my songs tend to reflect a preoccupation with injustice and the underdog, but with some humor, too."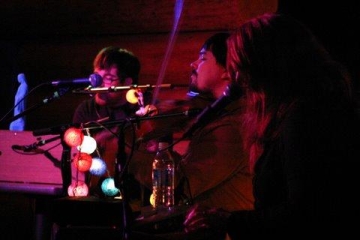 Since her debut with 2001's Do Not Stare, Brown has come a long way in terms of lyrical and musical depth. Encompassing an approach that was more lo-fi with less variation than her recent material, Do Not Stare was loaded with potential but failed to execute as well as Brown's most recent releases. Her next album, Jonah Days, in 2005 saw an expansion in songwriting and collaboration, as Brown began working with other musicians in the creation process of her own work (Grammy-nominated harpsichordist Richard Egarr was the most prominent at the time). The year 2006 marked the biggest transitional period for Brown and her music career. In addition to signing with a new record label (Cutthroat Pop Records), she began working with a full-time producer for the first time. That producer was featured once before on this site too as the producer of Little Beirut's excellent High Dive. Indeed, the work of Jeff Stuart Saltzman appears to be growing, and there is certainly nothing wrong with that. He has produced acclaimed albums by the likes of Stephen Malkmus, Menomena, and Sleater-Kinney, with his ability to produce an up-and-coming independent artist like Rachel Taylor Brown in addition to those headlining acts being very commendable. He produced her third album, the much improved Ormolu, in 2007 and also manned the controls for the most recent, Half Hours With the Lower Creatures. Brown sings his praises too. "Meeting Jeff was like coming home. He's become a trusted friend," she said. "I feel lucky to know Jeff, let alone work with him."
Considering that the opening track, "Hemocult/I Care About You", is a 7-minute experimental epic that is the result of complete improvisation, a few toy pianos, and a garbage can, Half Hours With the Lower Creatures immediately comes across as Brown's most ambitious album yet. The trend continues too, as her constantly entertaining lyrical output is supplemented by a variety of styles ranging from '60s pop to arena rock. The album's most exciting track is "Stagg Field", a catchy indie-rock snippet that shows Brown at her melodic best. With additional guitar work from the frequently mentioned Chris Robley, the song's strengths rides on the infectiousness relayed by the halted progressions between Robley's guitars and Brown's keys, with the chaotically engineered percussion adding to the song's intensified rush even more. "Mette in Madagascar" recalls well-natured '60s pop with a flimsily enjoyable piano progression. It is later picked up by a variety of samples and an explosive addition of guitars, establishing the transition from soft '60s pop to experimental rock in impressive form. The lyrical content concerns Brown's aunt, a missionary who went to Madagascar and sent Brown letters frequently. "I'm trying to contrast the sweet little old lady with the damage done in the world by such sweet little old ladies and nice people," Brown said, once again emphasizing her focus on the altering effects of human nature. In comparison, the biblically laced "Abraham and Isaac" relays the tale about a father who agrees to kills his son because God told him to. A controversial topic? Sure, but Brown's lyrical tellings make it wildly entertaining as usual.
If you haven't noticed already, every track on Half Hours With the Lower Creatures has a unique story behind it; "You're Alright, Sorla One" is a song about Alzheimer's Disease from the perspective of a brooding caretaker, "Passion" is a swipe at the reportedly melodramatic Mel Gibson film, and "Another Dead Soldier in Fallujah" was written when Brown watched a family lose their son in Iraq on Christmas Day. "I just kept thinking of how they would dread Christmas for the rest of their lives," she reflects. "I cried the whole time I wrote that song, because people are so beautiful and so awful." While her perspectives may tend to be too dramatically reflective for some, there is no doubting the genuine touch of sincerity that Brown pours into each one of her songs. When Half Hours With the Lower Creatures is released on May 6th, fans of her ardent portrayals should be quite pleased with the budding Portland-based songwriter.
——————————————————————————————
Rachel Taylor Brown – Stagg Field
[audio:http://mineorecords.com/mp3/rtbrown-sta.mp3]
——————————————————————————————
Rachel Taylor Brown – Mette in Madagascar

[audio:http://mineorecords.com/mp3/rtbrown-met.mp3]
——————————————————————————————
Rachel Taylor Brown – Abraham and Isaac

[audio:http://mineorecords.com/mp3/rtbrown-abr.mp3]
——————————————————————————————