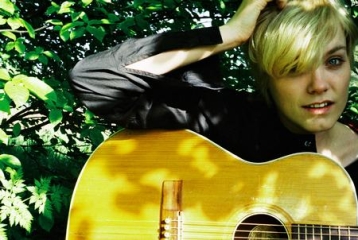 The difference between music awards in North America and Europe often astounds me. Sure, a "Grammy Award" is universally synonymous with quality on each side of the Atlantic Ocean, but the exposure that it provides the artist with differs dramatically. The American version of the "Grammys" tends to recently be more fixated on popular forms of rap, R&B, and bland mainstream pop, leading those genres to be the most profitable among musicians in the respective country and elsewhere. While the award is obviously not the most defining factor in attributing to a conventional music taste, it certainly plays a big role. Though I often find myself disregarding the awards to an understandable extent, I can't help but wish that the mindless award shows in the US were more like their European counterparts, in which quality can actually have the potential to overshadow superficial aspects of melodramatic imagery and commercialism. That being said, I can't remember the last time the American version of the "Grammy Awards" gave a prominent award in the vein of "Best Female Artist" to someone as naturally skilled as Ane Brun. It may serve as a shock to younger readers, but Brun actually won the Norwegian version in 2005 without flagrantly promoting rampant drug use, wearing revealing attire the size of a handkerchief, or producing an "accidental" sex tape. Yeah, amazingly enough, she actually won the award because of her musical skill alone; it is a stark contrast from what modernly defines commonplace talent in the US.
Though I yearn for the day were an artist like Brun wins any mainstream music award in the US, those who already enjoy her should consider the desire irrelevant. For purpose of enjoyment, if if you have the ears to recognize her impressive ability, your individualistic viewpoint should be the most important factor in identifying her as an artist to keep an eye on. Brun kicked off her songwriting career in 2003 with her debut, Spending Time with Morgan. The reception was impressive, as European audiences and critics alike fell in love with her ability to produce elegantly haunting alternative-folk with lyrics that were both descriptively revealing and emotionally charged. Considering that the likes of Feist and Neko Case have enjoyed a recent surge in popularity in America, I would not be surprised if Brun's newest album, Changing of the Seasons, sees her success carry on to foreign shores. A 32-year-old native of Norway, Brun first picked up the guitar only 11 years ago, proving to be a quick learner when she released her debut album only 6 years later. With her debut, Spending Time with Morgan, originally only released in Europe, Brun's second album, A Temporary Dive, was her first album released in both the US and Japan when it dropped in 2004. Like Spending Time with Morgan, it was released on DetErMine Records (Brun's self-founded label) but was picked up by V2 for distribution in the US.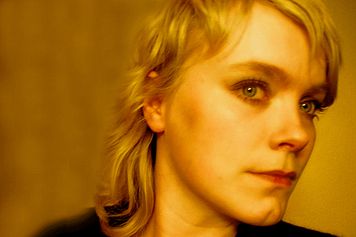 The interestingly appealing Duets was released in 2005, featuring Brun singing singing 10 duets with talented Norwegian and Swedish artists like Lars Bygdén, Tingsek, and Tobias Fröberg. Though the names will be unfamiliar to most audiences outside of Norway and Sweden, the album's fantastic quality speaks well for the current music scene in Norway. After releasing a live album in 2007, Brun headed to the studio to work on Changing of the Seasons, which was released on March 12th. It is produced by Valgeir Sigurdsson, who is known for his excellent work with the likes of Björk, Sigur Ros, and Múm. Brun currently resides in Sweden and her musical approach fits in nicely somewhere between the contemporary pop and folk the country has become reputable for. Her instrumental focus varies between a plethora of acoustic guitars, strings, and keys on Changing of the Seasons, with each playing the role as melodic role alternatively between each song. The powerful "10 Seconds" sees Brun and a gospel-y backing vocal section glide seamlessly over the delicate progression of a piano. The chorus introduces the gradual use of strings, an instrumental feature that is used to excellent consistency throughout the album. "It is those ten seconds, those ten seconds in your head," she sings. "When you don't wonder if you're alright, when you're just hanging around with yourself – with yourself." The chorus alone marks the point of a devastatingly haunting hook, primarily guided by Brun's uniquely empowering vocals, the string arrangement, and the underlying twinkle of keys. It is a perfect example of Brun's raw talent.
"The Puzzle" serves as the album's new single, and it is a good choice on Brun's part. It is certainly one of the more fast-paced tracks on Changing of the Seasons, especially when considering that the appeal on stunners like "My Star" and "Gillian" has a lot to do with Brun's delicate vocal delivery interchangeably evolving over beautiful instrumentation. Commendable instrumentation is once again prevalent here, though the sense of urgency is appropriately in full form in regard to both vocal delivery and melodic instrumentation. "I walked into love. I walked into a minefield I never heard of," she opens the song as strings build under the gentle progression of an acoustic guitar. The use of xylophones makes an enjoyably innovative entry after the introduction, providing the precise moment that Brun increases the speed of her delivery. She compares the fallacies of love to a jumbled puzzle, noting that friends and family can help put together the "corners" of the puzzle but that you have to put singular effort forth in order to "fill in the frames". The usage of metaphors is prevalent throughout the album and it does so without being pretentious or overbearing, instead being understandable and poetically invigorating.  Brun has the lyrics to all the songs in her catalog on her site and it is well worth a look, especially given Brun's blatant poetic ability. She may currently only be acclaimed in Europe, but given the outstanding Changing of the Seasons, I would be shocked if Ane Brun does not break out globally by the end of the year.
——————————————————————————————
——————————————————————————————
——————————————————————————————
——————————————————————————————