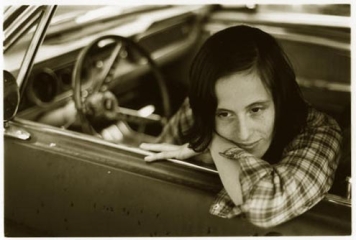 Sera Cahoone's beginnings came as a drummer, picking up the instrument in junior high school and eventually playing in a variety of bands when her skill gradually increased. One of those bands was a blues act who played in that Denver bar, some people deciding to give the 12-year-old a shot. From there, she only got better. After graduating high school, Cahoone participated in a variety of musical projects before finding her true calling as a solo artist. One of these was as the drummer for Carissa's Wierd, a short-lived indie-rock band that featured the familiar likes of Ben Bridwell, one of the founders of Band of Horses. Like a large number of promising indie-rock bands that disbanded at a creative peak, most of the members found substantial success after the group's disbandment in late 2003. Mat Brooke and Ben Bridwell went on to from Band of Horses, Jenn Ghetto began a promising solo career, and Cahoone is preparing to release her second solo album, Only as the Day Is Long. Since her time in Carissa's Wierd got her well acquainted with Bridwell, Cahoone was the studio drummer for Band of Horses' excellent 2006 album, Everything All the Time. It was enjoyably demonstrative of her capabilities as a proficient drummer, but her solo career is where her melodic talents truly shine.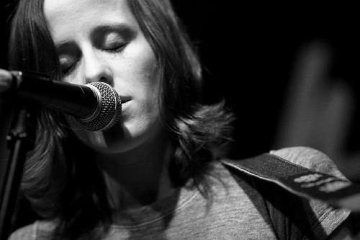 For Cahoone, neither rhythm nor melody seems to be a struggle. With that in mind, she quickly realized that strictly holding an occupation as a drummer was not going to get her very far as a songwriter. "You can't really write songs on the drums," Cahoone explains. "I needed to find something to get my creativity out." Her output of creativity was first found on her self-titled debut, an album put out in 2003 that was self-released but distributed through a "special agreement" with Sub Pop. It brought considerable acclaim, enough so that Sub Pop decided to officially sign her shortly afterwards. Now, Only as the Day Is Long is set to be released on March 18th, and she already has a devoted following watching her every step. Considering that this is her first release on a major label in her young but promising solo career, one can only assume that this will be the album that launches her name into a state of respectability. Whether it reaches a large audience or not though, there is no denying the sheer quality of it.
Though Cahoone has come into a style of her own on Only as the Day Is Long, the approach remains in the same realm as her previous work with Carissa's Wierd. Folk is the most prevalent genre at hand, with glimmerings of country-rock also being enjoyably implemented. As displayed on tracks like "You Might As Well" and the haunting "The Colder the Air", Cahoone often relies on intricately acoustical arrangements that are backed by a simplistic rhythm section. This has led to a classification by the name of "country-noir", an appropriate coinage that represents both the bleakness and instrumental despair of her music. The mixture of twangy electric guitars and old-fashioned acoustics bode particularly well on "Runnin' Your Way", providing an exceptional stylistic fusion of both folk and country. Also, like many artists signed to Sub Pop, Cahoone has a flair for invigorating choruses. The title track treads for a minute or so in a bare acoustic arrangement, only to be picked up by a grandiose chorus that includes intensified percussion and an additional flurry of acoustic guitars over Cahoone's exceptionally soaring vocals. "Happy When I'm Gone" also is noteworthy for its commendable usage of bass as a leading melodic instrument, an unconventional element in Cahoone's genre that she pulls off with surprising ease.
——————————————————————————————
Sera Cahoone – Only as the Day Is Long

[audio:https://obscuresound.com/temp/scahoone-onl.mp3]
——————————————————————————————
Sera Cahoone – Runnin' Your Way

[audio:https://obscuresound.com/temp/scahoone-run.mp3]
——————————————————————————————
Sera Cahoone – Happy When I'm Gone
[audio:https://obscuresound.com/temp/scahoone-hap.mp3]
——————————————————————————————