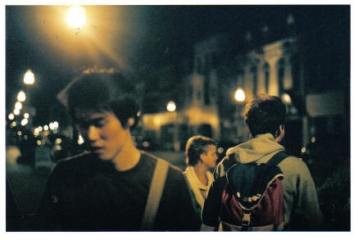 In the midst of all the experimental methodical techniques found in contemporary electronic music, there is one ideology that tends to occasionally go overlooked: the importance of melody. Atmospheric perception is a vital quality of all music that musicians value for all the right reasons, but I have found too many artists who overvalue the importance of such superficial leanings to an extent that the melodic substance of their material is lacking in memorable and upstanding qualities. It is when an artist is able to implement both areas of success – execution and melody – that they find themselves within a spectrum of true innovation that captivates a listener wholesomely and memorably. Personally, there are a few electronic acts that come to my mind when I think of a way this has been done successfully; Yellow Magic Orchestra, Boards of Canada, and Manitoba are a few examples whose stylistic differences highlight this flexible ideology successfully. As someone who had been interested in the concept of electronic music ever since his teens, Shaw-Han Liem is prevalently familiar with such an approach. Under his technologically incline moniker of I am Robot and Proud, he has steadily been making a name for himself since his debut, The Catch, in 2001. With his most recent release though, his ambitions appear to poise him for an even broader form of resounding success.
As a Canadian native who had been exposed to a wide variety of electronic music by his late teens, the 21-year-old Liem released The Catch in 2001 to a startling amount of acclaim. Creating a series of bedroom-based recordings that capitalized on highly melodic forms of electronic pop, Liem's acclaim was primarily drawn from his ability to fuse together natural instrumentation with texturally abundant forms of computer-based samples and melodies. The result was something that sounded neither technologically engineered nor synthetically awkward, instead being something that Liem could call entirely his own. Prior to the release of The Catch, Catmobile Records took note of this adept skill and chose to release the album, later releasing his follow-up Grace Days in 2003. The album proved to be very similar in tone to that of The Catch, opting for infectiously upbeat melodies that twinkled and shined over crisp production that highlighted the instrumentals exuberantly. If anything, both successive releases demonstrated Liem's ability to craft melodies that were irresistible and colorfully appropriate for the genre at hand, with his approach being perfectly demonstrative of an artist who capitalizes on the conveniences of electronic pop without taking the shamefully effortless way out.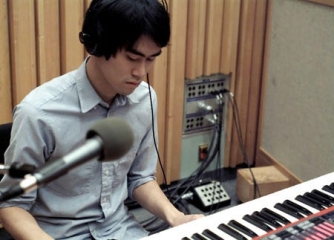 After The Catch and Grace Days successfully established Liem's uniquely enthralling style, Darla Records – perhaps best known for releasing My Morning Jacket's debut – spotted the songwriter's potential and signed him, leading to the release of the critically acclaimed Electricity in Your House Wants to Sing in November 2005. The more nationally recognizable Darla had given Liem a higher pedestal to showcase his work on than his previous label and it came at a great time; i>Electricity in Your House Wants to Sing was considered to contain his best material to date by many as his skills as a songwriter and producer appeared to enhance with each successive release. Tracks like the self-titled effort and "The Work" were strokes of brilliance, illustrating a wide array of emotion despite a bulk of the tracks being automated by computerized tools though. As demonstrated on his most recent release though, Liem is simply not some programmer who sits behind his computer and writes linear synthesized melodies; his new album, Uphill City, finds him at his most ambitious as he implements anything from acoustic guitars to woodwinds in his work. It is a fascinating thing to see an electronic artist evolve like Liem has, as each one of his releases has been an improvement from the preceding one.
Rather immediately, fans of Liem's past work should be enamored with Uphill City. "Something to Write Home About" is as the title entails; it is an impressive opener that exposes Liem's delicate melodic handiwork within a fluttering array of synths and automated percussion. His approach here is common throughout the album in which he builds upon an intricate synth line with both rhythmic and melodic additions that take on various tonal and instrumental forms. It is somewhat too repetitive to be considered one of the most glowing efforts on the album but it is enjoyable nonetheless. If anything, it prepares the listener for the gem that is "Uphill City". Liem has a tendency to create remarkable self-titled tracks and this one is no different. A very rapid synth that sounds like a cross between a xylophone and twinkling bells leads the majority of the track, with outstanding uses of bass and guitar complementing the arpeggiated backing line memorably. When the track goes into a slight lull and then resumes with both the rhythm section and an electric guitar progression at 0:52, the track breathes a new life that causes the serene introduction to sound even more efficient with each successive listen.
This adaptive form of enjoyment is often the case with several songs Uphill City, as Liem's building-block mentality allows the listener to grow on the evolving melodies with care and concern. To get a better glimpse of his fuller ambitious side, "Island Life" does wonders to his sound with an additional emphasis on acoustical and woodwind instruments over a more familiar backdrop of twinkling synths. Like the bulk of Uphill City, it is a great example of an electronic artist who feels no necessity to limit himself to the conventional methods of computerized pop music.
——————————————————————————————
I am Robot and Proud – Uphill City

[audio:http://mineorecords.com/mp3/probot-uph.mp3]
——————————————————————————————
I am Robot and Proud – Island Life

[audio:http://mineorecords.com/mp3/probot-isl.mp3]
——————————————————————————————
I am Robot and Proud – Something to Write Home About

[audio:http://mineorecords.com/mp3/probot-som.mp3]
——————————————————————————————