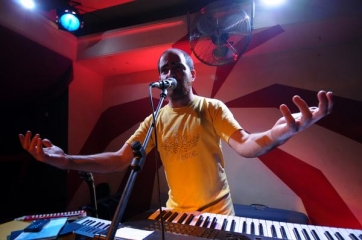 You would be hard-pressed to find a successful contemporary musician who disregards classical music entirely, as numerous components remain a steady influence on the various forms of music we listen to today. I doubt anyone would dismiss it as irrelevant, but there is certainly a difference between appreciating something and enjoying it. Even if one holds a strong interest in music, the chance of them undertaking classical studies has become minimal as of late, especially with the accessible usage of technology allowing for various stylistic forms of music to be at the fingertips of anyone who desires to explore different methods and styles within the art form of music. It can also prove extremely helpful in learning an instrument, with some intricate programs even allowing one to self-teach or read notation entirely on their own without an aid. Back in the days before the internet and MP3 players though, learning an instrument often consisted of teachers cramming bits and pieces of classical composers down the throats of students; it is certainly a vital and influentially effective technique for some, but others have such a degree of preeminent originality that it can prove futile. For others, a bit of technological aid can help invigorate a sense of compassion for older types of music (like classical) that would have been otherwise passed over as a mundane aspect of the music curriculum.
Ben Jacobs grew up learning how to play the piano like many other children in the '70s and '80s. Being forced to study classical works in order to play them was a common theme for him, but the London-based songwriter found himself more enamored with music that was emitted from television and adverts than the type of music that he saw as little more than music created by dead composers. He certainly had a grasp on the historical relevancy and musical importance of the genre, but he simply could not find much appeal in it when he realized that he was not going to be composing modern classical music for the rest of his career. Taking note of his knack for contemporary musical trends, he purchased the then-new technology of the Commodore Amiga 500 along with some music software. Finding a solace in writing songs within a form of technology that he felt allowed for more flexibility and originality, Jacobs honed his skills for several years before he started putting out material under the name of Max Tundra. His debut release, the two-song Children at Play, was released in early 1998 after the tolerant Warp Records heard Jacobs' fascinating mixture of electronic elements, primarily a fusion of various synths and bass lines that bordered on minimalism on each of the 12-minute tracks.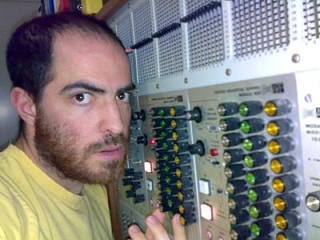 According to Jacobs, the only label who initially was interested in his music was Warp despite sending it to over 50 other labels. "Most people freaked out," he explains. "A couple of guys made the bizarre criticism that I had too many ideas." While this may have been occasionally true on early releases like Children at Play and the handful of subsequent EPs, he demonstrated his true ability after signing to Domino Records in 2000 when he released his debut full-length, Some Best Friend You Turned Out to Be. Receiving universal acclaim for its eclectic use of electronic pop and IDM, the result found Jacobs' results to be considerably more cohesive when compared to his earlier efforts with standouts like "Cakes" and the minimalistic "The Balaton". His second album, Mastered by Guy at the Exchange, saw his electronic arsenal expand even more, utilizing newly implemented instrumentation like horns and guitars over experimented genres like funk and jazz. Though early fans of Jacobs recognized him for his astute use of synthesizers, his skills as a multi-instrumentalist have also become prevalent as of late. Proficient at playing guitar, violin, trumpet, bass, and drums (just to name a few), he shows no reluctance to incorporate instruments that would otherwise sound out of place in the world of electronic pop. And once again on a new album set to be released on October 14th, his innovative songwriting and high level of production allows everything to fit with commendable precision.
Jacobs' third full-length release under Max Tundra, Parallax Error Beheads You, is impressive in several formats. First and foremost, he appears fully confident within a style that remains wildly unique to his intended format. Incorporating a sense of softly tuned synth-pop in the vein of Scritti Politti with elements of glitch-pop and IDM, Jacobs' stylistic range is all over the place in complementary form. "Will Get Fooled Around" begins with a conventional guitar lick as several warbles of synth emerge under the distorted textures. As he implores about finding worthwhile women on namedropped sources like Google, eBay and MySpace through concisely catchy rhythmic and melodic spurs, one can't help but fall for Jacobs' technological charms. As a proud student of the musical technology revolution, he makes proper use of computerized ability in both his lyrical and melodic content. "Which Song" sees his songwriting ability in fuller form as he relays a variety of shrilly engineered synths over bursting synth pads and looped rhythmic propulsions. When he heightens the pitch of his voice in accordance to a newly added synth line, a hook is established and the listener cannot help but feel a sense of electro-pop satisfaction. "The Entertainment" is more reminiscent of conventional synth-pop with several characteristics of western pop ideologies peaking through. It succeeds remarkably well though, even if it serves as arguably the most simplistic track on a release full of intricately effective ones. As for the bulk of Parallax Error Beheads You, I find it to be Jacobs' most fulfilling release yet, much in part due to his sharpened experience and augmented stylistic capacity in the realm of electronic pop.
——————————————————————————————
——————————————————————————————
Max Tundra – Will Get Fooled Again
**
[audio:http://mineorecords.com/mp3/mtundra-wil.mp3]
——————————————————————————————
Max Tundra – The Entertainment**

[audio:http://mineorecords.com/mp3/mtundra-ent.mp3]
——————————————————————————————
**TRACKS REMOVED UPON REQUEST OF ARTIST**