In the spirit of a Friday, I figured that featuring two instantaneously accessible artists would be appropriate. On drowsy Mondays or monotonous Tuesdays, I find myself more willing to dive into artists of an increasingly intricate vein. Perhaps it is because the impending day is often so dull and I strive for stimulating excitement of any sort, but Fridays are a different case altogether (even when it's the 13th). After all the day's responsibilities are completed, there are few better moments of the week than a Friday night. Overtime from your boss withstanding, Friday night marks the beginning of a weekend, a universal time for get-togethers, and – my personal favorite – the privilege to plan your night by your own standards, not by an alarm clock the next day. In fact, if Keynes' "leisure weekend" was ever implemented, there is a good chance that we would lose our adoration for such a trademark weekday. Both of these featured artists create music that may be simplistic on an analytical level, but their immediate level of excitement remains representative of a day like today, where excitement and quality are not hard to find; they just arrive on their own if you play it by ear.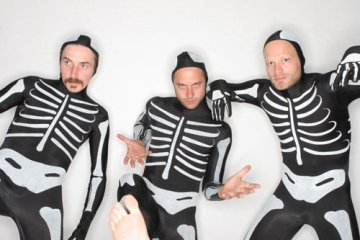 The first group goes by the name of WhoMadeWho, a clever choice considering their broad array of influences. An initial listen will flaunt shades of '90s alternative-rock, specifically in a British context with groups like Blur and Supergrass serving as enjoyable constants. This is most prominent in their use of jangly guitars and the crisp delivery of both Jeppe Kjellberg's and Tomas Hoffding, though this context certainly does not apply to every aspect of their sound. For the most part, their emphasis on more electro-influenced styles like funk, dance, and house is delivered more prominently. The result is an extremely modernistic sound that fuses the enjoyable aspects of '90s alt-rock with several accessible elements of contemporary indie-electronica. This description tends to place WhoMadeWho among similarly fused acts like Klaxons (whom they have toured with), though WhoMadeWho's delivery is generally too polished to make this comparison entirely justifiable. For a stellar pop track like "The Plot", the refined mannerisms emit more of a radio-friendly appeal than any form of angst or pettiness. As I previously mentioned, it is not WhoMadeWho's intricacy or boldness that makes them memorable. It is the way in which they can craft a stellar pop hook using familiar influences of both the present and past, making that feeling of instantaneous captivation a frequent occurrence for the listener.
WhoMadeWho have already shared the stage with the likes of Hot Chip, Justice, and LCD Soundsystem, and such acts provide a good indication of their stylistic demeanor. WhoMadeWho's knack to implement additional genres – which reaches back as far as '60s psychedelia – is also a uniquely creative component that most groups of their nature fail to succeed in accomplishing. Often one will find such indecisiveness between incorporating rock and electronica in acts like this, but the Danish trio show no hesitation whatsoever. "The Plot", the self-titled track off of their upcoming album, begins with some standard indie-rock flair. A very prominent bass, a few guitar chords or so, and Hoffding's slight falsetto in the chorus establish a very infectious tone from the get-go, though the track becomes more eclectic as it progresses. After the introductory chorus, the verse attempts a slight stylistic shift with a repeating synth line. The melody here is a more subdued version of the first verse, and it makes the subsequent reversion into indie-rock territory that much more seamless. With the booming bass and occasional synth lines counteracting with the hectic percussion and ardent vocals, one could make a case in saying that "The Plot" summarizes the direction that WhoMadeWho will take on their new album. If this is the case, success seems practically imminent.
——————————————————————————————
——————————————————————————————
——————————————————————————————
———————————————————————————————————–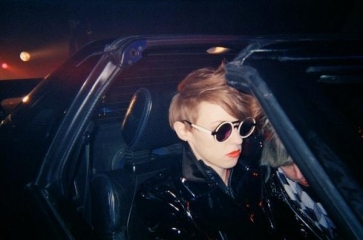 Compared to WhoMadeWho, it would be practical to say that La Roux seem more primed for widespread recognition. Apart from already being scooped up by a major label in Polydor, the British duo have received significant airplay across the UK for irresistible efforts like "Quicksand" and will be the supporting act on Lily Allen's upcoming UK tour. Much like The Knife (but without the brother-sister connection), La Roux are comprised of two members that both have an esteemed knowledge of electronic pop music. Elly Jackson serves as the face and vocals of La Roux, while both she and Ben Langmaid create the infectious melodies with their personal arsenal of synthesizers. Unlike WhoMadeWho, their style is strictly within the realm of electronica, but that does not hinder them from standing out from the rest. Though their songs are extremely conventional and straightforward, their material has a special flair to it that derives from both its infectious qualities and atmospheric consistencies. Jackson's voice is one that quivers and yelps in accordance to the backing instrumentation, best evidenced by the convincingly danceable "Quicksand".
Even at the beginning of "Quicksand", Jackson is an immediate force. Taking advantage of consummate production and high-end technology, she shifts between several ranges and tones of production seamlessly. This track sees her delivery transition from robotic-like, tight vocals into a very flexible approach during the chorus in which she simply proclaims, "I'm in the quicksand". Again, there are no lyrical revelations to be found or stylistic innovations, but the songwriting and production are solid and Jackson certainly has what it takes to become a memorable figure in electronic pop music. Whether this type of music is too electronically engineered for a mass audience is questionable, as the current "hot faces" in the UK like Lilly Allen and Amy Winehouse deliver a more orchestrated, expectable form of pop music. But if electro-pop becomes the mainstream genre of choice in the next year or decade, La Roux are surely primed to hit the big time. One reason to believe this is by looking at their string of song releases. Hyped electro-pop bands in the vein of La Roux often tend to release a great song or two and disappear, but considering that they have already released two electrifying singles in "Quicksand" and "In For the Kill" (the latter to be released on March 16th), it would be surprising to see their upcoming full-length disappoint.
——————————————————————————————
——————————————————————————————
——————————————————————————————