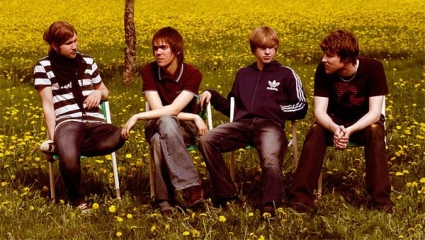 Even though it sounds painstakingly obvious, a great album must have something that appeals to the listener it so desires to captivate. Whether it has to do with the listener's stylistic preference or simply some great songwriting on the artist's part, the definition of a "classic album" encompasses characteristics that are universally receptive enough to result in a consensus that classifies that album as enduring, worthwhile, and groundbreaking in some form. One's favorite album can alternate every few days or so and erratic taste certainly plays a large role in this classification, but most albums that are regarded as classics do not appeal to everyone. It is not that they contain major flaws, but everyone's tastes are different and these varying tastes have an undeniable  impact on our personal perception of music, film, or any form of classics in art. Classics tend to have a universal conception among fans and experts alike though. A fan of strictly contemporary hip-hop may not carry even a single Beatles album on their iPod and it should not matter because everyone's tastes are different, but if that person attempts to discredit something like The Beatles' Sgt. Pepper's Lonely Hearts Club Band and its influence and tactical brilliance, then fan-based chaos would easily ensue. Albums like these have a legacy to them that is indescribable in words; the music does the talking and people listen. If there was one common aspect about albums that are generally classified as masterpieces though, I assume it would be the ability of listeners to relate their own lives to the music, whether it is through the melodies, lyrical content, artwork, or all of them combined.
The debut release from Delay Trees boasts more than some attractive artwork. Apart from the excellent music (which I'll get to in a bit) on Soft Construction EP, the Finnish four-piece have implemented an artistic component that reveals itself as both nostalgic and personally relatable even before one pops their disc in the stereo for the first time. Rami Vierula, the band's songwriter and creative force, compiled photos from his family albums and decided to share a piece of his personal life with the listener; it is a technique that works very well with a sound that recalls the broodingly realistic fables told in shimmering '80s post-punk and the instrumental expansiveness present in contemporary indie-rock. Most of the photos consist of landscapes, but the shot behind the lyrics for "About Brothers" features a bunch of young males on a summer day with smiles that keenly express the carefree indulgences of youth. I cannot accurately say what the photo has in relation to Vierula's personal life, but the song clearly is about the feelings of brothers that have drifted apart after childhood due to conventional excuses like marriage and conflicting interests. "I'm loving a robot – my brother has turned to steel," Vierula sings over an enriching display of sporadic keys and distorted guitars. He likens robotic love to the childhood nostalgia of Japanese anime in the first verse, and in doing so establishes a direct relationship with his childhood self. Subsequently, when the track ends with a reaffirmation of an undying sense of familial love, the visible transition that Vierula made from childhood to adulthood is prevalent.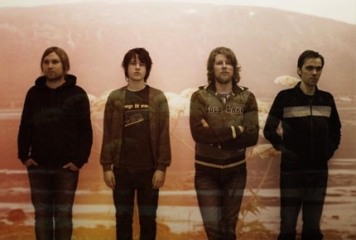 This correlation between artwork, lyrical content, and instrumentation is what makes Soft Construction EP so effective. The fact that it accomplishes this while being the first-ever release from this Finnish four-piece is impressive in itself, but the EP's indication of what's to come from Delay Trees serves as a hefty display of their songwriting ability, instrumental prowess, and thematic effectiveness. Vierula's lyrics are often vague, using an assortment of hypothetical questions to construct a theme that does not come into focus until a song's end. The slick "Moving" follows "About Brothers", an appropriate transition considering the unified theme of both tracks. Like the eroding relationship between brothers in the latter, "Moving" capitalizes on the concept of time as an unparalleled force that can be the heaviest and most dramatic wrecking ball in destroying the stability of relationships. "I don't want to see the time when I've lost my inner child along with my destinations," Vierula sings in the first verse. Already, the longing for childhood and the yearning for experience is comparably balanced to that of "About Brothers." A bouncy rhythm section gets this track going, as a series of guitar alternate between arpeggios and chordal accompaniments as Vierula works toward the eventual chorus. Vierula's vocals recall those of Voxtrot's Ramesh Srivastava with its light and airy demeanor, and the support of breezy melodies complement it beautifully. Their vein of indie-pop remains comparable to contemporaries like Voxtrot and The Shins, but a continued emphasis on '80s post-punk remains noticeable enough to make Delay Trees' sound unique enough to shine.
The aptly titled "Coral Wind" serves as one of the mellower efforts on the album, in addition to the balmy, guitar-based beachside allure of "Replay." The desperation for victory and fulfilled expectations stimulates "Coral Wind" and the collaborative effort between guitar arpeggios, chirpy reverb, and reverb that finds an enjoyable mid-point between psychedelia and surf-rock that eventually becomes prominent. The four-piece has a tendency for using bell-like keys to accentuate newly presented melodies, and "Coral Wind" is one of the finest examples with Vierula's ooh-ing and aah-ing flourishing behind a series of acoustics, keys, and electric guitars. "Resurrection of Sonic Blue" hearkens back to David Axelrod with a bit of post-rock in the vein of Mogwai thrown in; it differs dramatically from all the other tracks on the EP, but does an excellent job of displaying both Vierula's ability as a songwriter and the band's cumulative sense of harmonic cohesiveness. "Tarantula / Holding On" shows how Delay Trees never appear to make one instrument overly prominent in a final mix, as the build-up here is presented in a way that sees each instrument gradually add on its unique tone and melodic progression to result in a grandiose conclusion that occurs during the concluding minute. I am shocked that Delay Trees have received such little press thus far in both their home country and overseas, but that should not last for long. Whether they choose to play for American, British, or Finnish audiences, their serenely melodic interpretation of indie-pop is fulfilling enough to achieve success wherever the four-piece chooses to take it.
——————————————————————————————
——————————————————————————————
——————————————————————————————
Delay Trees – Resurrection of Sonic Blue

[audio:http://mineorecords.com/mp3/dtrees-res.mp3]
——————————————————————————————