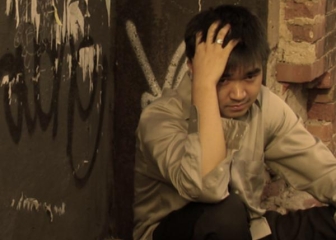 To successfully imitate a foreign musical tradition, there must be a regard for both the cultural relevance and stylistic composition of the music. I am not referring to subtle hints of African percussion in dance-pop or the forced use of a sitar or balophone, but rather a cumulative creation of the music's role in the country it originated from. Discovering this cultural importance is often something that only natives can relate to, as one cannot simply learn the tribulations of growing up in a certain country from a dramatized textbook. For an artist to truly grasp their foreign influences, they must look further than the instrumentation used and the accustomed time signature. And to truly become a part of a different culture, one of the biggest barriers to overcome is linguistically based. Communication is essential to separate one's self from the position of a tourist, as the knowledge and friendships acquired from the common bond of language results in a new perception that relies more on human interaction than placid observations. To implement foreign ideas into compositions whose audience is primarily domestic is a risky venture, but it is hard to find a great songwriter that is not a risk-taker.

When Paul Simon released "Mother and Child Reunion" in 1972, it was one of the first attempts by a white musician to imitate reggae. The song appeared on his first solo album, prompting an ardent reaction due to the accessible folk-pop that Simon & Garfunkel popularized throughout the '60s. As his first and later releases would prove though, it was the first move of action in a solo career undoubtedly inspired by a variety of foreign musical ideas. The song did very well on the charts, with the fantastic result overlooking the fact that Simon had actually recorded the song in Jamaica. This hands-on approach was something that was echoed throughout his career, both in his infatuation with mbaqanga and folk. The Beatles had imitated reggae more subtly with "Ob-La-Di, Ob-La-Da" in 1968, and their relationship with middle-eastern music is no secret (nor was George Harrison's documented visits to the middle-east). What Simon and those four lads from Liverpool indicate is the proper treatment of infusing foreign ideas into popular American music, allowing their works to serve as a potential influence for contemporary artists that seek to expand their musical horizons into something new, exciting, and rarely heard in their own country. They traveled to destinations where the style originated or was popular, worked with the leading artists in those fields (Jimmy Cliff, Ravi Shankar), and used these experiences to ease the western public into musical styles that may not have originated from their own countries.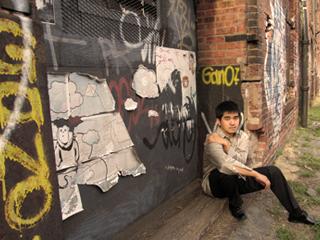 Artists like Paul Simon and The Beatles have influenced hordes of followers to be receptive toward the stylistically unknown, but one may also notice that both of these artists did not attempt significant stylistic infusion until the later part of their careers. Simon did not prominently display his African influences until after nearly a decade with Simon & Garfunkel, while The Beatles' middle-eastern leanings were not exposed until their seventh album, Revolver. Raw musical experience was essential for the infusion of foreign and domestic ideas, so these artists had to wait until they were entirely comfortable with western music in order to tackle the exotic. To compare Hiroshi Kono to legends like these would be premature, but to show such ambition this early in his career suggests Kono is a name that will be around for quite awhile. Under the name of Mar Project, Kono and producer Roger Fife create material that borders on the serenely beautiful and fervently empowering, implementing familiar pop goodness with an ambitious demeanor that rarely is seen among artists in their 20s. This ambition is rooted in Kono's fascination with varying languages. Their second album, Mar Project I, featured ten songs in three different languages (English, Italian, and Portuguese) with the accompaniments for each track being stylistically appropriate. Hearing the lush sounds of a classical guitar over accentuated Portuguese proved entirely effective, as did the throwback cabaret with seductive Italian musings. For a sophomore release, it was one that defied the qualms concerning ambition that overtakes many songwriters at this early point in their careers.
Mar Project's newest album, Stepping Stone, finds Kono successfully capitalizing upon the potential exhibited on Mar Project I. This time around, however, the songs are more straightforwardly in the vein of pop music, though that is not to say that his ambition was sacrificed in the process. Kono's previous album was more direct in its ambition, but the accessibility of Stepping Stone allows listeners to discover Kono's quirks and diverse tendencies for themselves. The aid of Roger Fife once again aids to this factor of diversity, as his past production work spans from Fatboy Slim to Antony and the Johnsons. Kono's style of pop is often accentuated with serene synth pads, soft acoustics, and a rhythm section reminiscent of bossa nova, creating for circumstances that are laid-back but also abundant in hooks and durability. The album's title track is simple at heart, ushering in little more than a simple acoustic guitar during verses dominated by Kono's distinctive croon. The transition into the chorus is the real treat though, as Kono advises listeners to "open their eyes" as the warm rush of synth pads encapsulate the faint whispers of acoustic and electric guitars. A beauty of a track for sure. "Beacon" recalls The Auteurs' Luke Haines with an eerie distinction; Kono sounds exactly like the Brit-pop legend, from the samba-based rhythm section to the lush chorus. His vocals possess the same sort of indiscreet swagger, filled with memorable moments that are primarily guided by the excellent relationship between the guitars, percussion, and subtle synths. The acoustic guitar solo that takes place around 02:12 is an outstanding example of Kono's foreign distinction, cleverly mixing accessible pop with classical influences that turn the track into an unpredictably enjoyable infusion of pop and slight bossa nova.
With "Beacon" serving the first single, "Run" stands as the other one with a brisk demeanor that exposes some apt swiftness on an album full of down-tempo electronics and acoustics. This one seems to have a theme of ambiguity to it, appropriately accompanied by a melody that would feel right at home in a British spy movie. The synth-laced strings only help the case too, as do Kono's suave vocals and infectious "doo-doo-doo"-ing during the satisfying chorus. Once again, the Luke Haines comparison is prevalent without borrowing entirely from the style he perfected throughout the '90s, though a song like "Again" seems more reminiscent of Beck with its heavily filtered vocals and gritty delivery. Here, Kono allows a fluttering array of twinkling synths to accompany the acoustic guitars, eventually sounding like a cross between '90s alternative-rock and shoegaze. Comparisons to diverse musicians like Haines and Beck serve Kono well, as he has exhibited a similar amount of ambition since his first release in 2003. Apart from being Kono's best album yet, Stepping Stone is an album filled with elegant pop music that justifies Kono's prevalence of influences from the '90s. While it may sit comfortably alongside acts like The Auteurs and Placebo that have already seen their heydays pass, Kono's restraint and foreign ambition provides ample showings of ingenuity in a genre that could really use it. Stepping Stone is a very enjoyable indication of that.
——————————————————————————————
——————————————————————————————
——————————————————————————————
——————————————————————————————